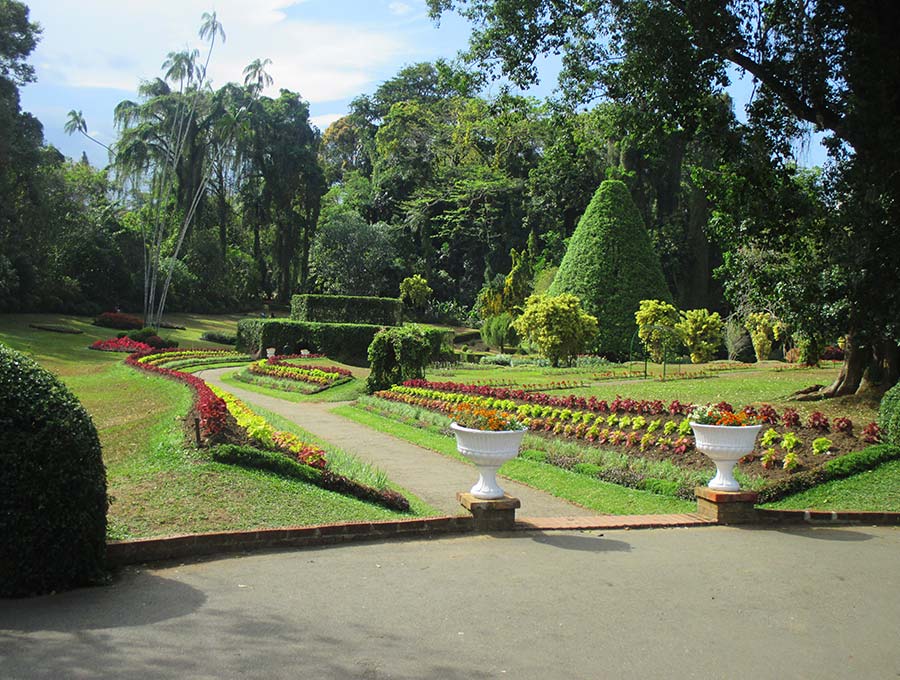 Sri Lanka is a magical paradise that offers you a lot to enjoy with your naked eyes. In fact, this beautiful country is full of greenery and wonders that one cannot finish exploring easily. Not just ancient ruins and monuments, but modern cities with few urban qualities, alluring natural marvels, and amazing heritage and culture make this splendid island look like another world. Without any exception, one can experience every sort of adventure on this small island. Thus, this is an ideal place for a vacation where one can have a tour around with the whole family. Then, the next doubt that you get is about the places that you can visit with children in Sri Lanka. Take it easy, because even the kids can have an enjoyable and educational tour on this island.
What are the Best Places to Visit with Children in Sri Lanka?
Here are some such spots that are suitable to visit with kids;
Beaches
National Parks
Wildlife Sanctuaries
Botanical Garden
Turtle Hatcheries
Ancient places
Amusement parks
Excited to know more about these places that are ideal to visit with children? Continue reading!
1. Beaches in Sri Lanka
Being a tiny island on the massive Indian Ocean, Sri Lanka is surrounded by water. These white sandy beaches contribute to the majority of the beauty in Sri Lanka. Every corner of the island has a beach that varies from each other. With gusty winds and rolling white-formed waves, the dazzling beauty of these beaches attracts quite a lot of tourists. As such this is the favourite spot of all the young people inland and outland.
The calm and quiet atmosphere of Sri Lanka beaches provides a nostalgic and ecstatic moment to the people who stare at them. However, there are dozens of remarkable beaches around the country and they vary from each other. They vary not only in appearance but also from the rhythm of the waves, climate, physical qualities, location and even popularity. Some of the most famous beaches in Sri Lanka are as follows.
Nilaveli
Kalkuda
Arugam Bay
Unawatuna
Uppuveli
Negombo
Tangalle
Muhathuwaram
Bentota
Talalla
All these beaches have a speciality in their own way. Even the name of these beaches adds a spark to each. All these beaches are crowded all over the year with both locals and foreigners. Hence, they are definite favourites of all, and visiting them won't ever be a waste of time.
Besides, don't forget to check our article on the Beaches in Sri Lanka, to learn more about the fascination of these places.
What can Children do on the Beaches in Sri Lanka?
Simply, no one comes out of the water or sand for hours even if they accidentally stop by a beach on this splendid island. The pleasure it gives is incredible and particularly the children enjoy the most of it.
Indeed, the kids have many and more things to do on the beaches in Sri Lanka. The favourite activity of most of the kids is playing with the waves that kiss the shores. However, it is important to have an elder accompany the kids because the waves can sometimes be strong, and the kids would try to go deep into the ocean when there is no supervision. Apart from that, the kids can play with the sand on the shores, by making sandcastles and many other creations. They can also collect various types of seashells as they play on the sands. Besides, Sri Lankan shores are popular for water sports. So, if the parents accompany the children they can even enjoy some water sports such as surfing.
2. National Parks in Sri Lanka
Apart from the shores around the island, its speciality is that the majority of the island is rich with greenery. Therefore, the authorities have taken steps to conserve the most valuable natural sites that shelter the wildlife. Particularly, they are the national parks, and the Department of Wildlife Conservation maintains them.
There are a few famous National Parks as such, all around the country and similar to beaches, they are varied from each other. However, the vision of conserving these sites is to protect the endangered plants and animals while forming a country suitable for migrating birds. These are like natural museums with hundreds of valuable items. Therefore, national parks are simply one of the best places in Sri Lanka to visit with children.
Children can learn a lot about the country through these parks. And why not, Sri Lankan National Parks are certainly the best places to observe a wide array of wildlife and birdlife. Going on a jeep safari, bird watching tour, or an elephant back safari would further offer the children a fabulous experience.
From the topmost point to the Southern end of the country, one can find dozens of National Parks. Every park has a name and even that name is unique to the region. Some of the most famous National Parks in Sri Lanka are as follows.
Check out our article on National Parks in Sri Lanka to learn more about these places.
3. Wildlife Sanctuaries
Wildlife is certainly a national resource that needs to be conserved at any time. Starting from bugs and insects spreading through to mammals and giant animals, there is a huge diversity of wildlife in Sri Lanka. There are endemic species in every category and some of them are very unique to this country itself. In order to preserve this national resource, there are few sanctuaries established in certain regions in Sri Lanka.
These sanctuaries work solely for the purpose of conserving endangered species and providing natural habitats for the wildlife species in those areas. With the development, the habitat of the wildlife has been displaced and lost the habitat. However, these sanctuaries still provide them space to live, yet there is a risk. So, visiting a place like this will not only create opportunities for the children to observe the wildlife, but also make them understand the importance of preserving the natural habitats of animals.
Wildlife sanctuaries add more colour to the value and the beauty of the country while attracting more outland travellers to the island. When it comes to children, the best part of them is the safaris where they can spot the lifestyle of the animals. As mentioned above these sites are spread all over the island and all the sites strive for the same aim of protecting the remaining wildlife resources on the island. Some of the best wildlife sanctuaries in Sri Lanka are as follows.
Bhudagala
Bellanwila
Dahaiyagala
Giant's Tank
Godawaya
Great Sober Island
Kataragama
Kirala Kele
Maduganga
Mihintale
Muthurajawela
Rumassala
Seruwila
Sigiriya
Udawatta kele
Children can learn dozens of things about animals and their lifestyles by touring these sites.
4. Botanical Gardens
Except for the natural locations and landscapes, there are several human-made sites in the country associated with nature. These places are some selected locations that are naturally formed well and artificially renovated to add more beauty to the island. These are arranged botanical gardens with highly valuable plants, herbs and flowers. Owing to these facts, there is nothing wrong with mentioning that these gardens are priceless.
Generally, these parks are declared botanical gardens because of the botanic qualities that they contain with incredible collections of endemic and endangered plants. Besides, on this island, there are some plants that have been preserved for years and are still uprooted on some lands. Such areas are conserved and preserved as botanical gardens adding some more beauty to them in order to make them look like fabulous gardens.
Botanical Gardens happens to be one of the best places to visit with children in Sri Lanka since they can leisurely enjoy themselves a lot on these premises. In fact, the children can walk around, and enjoy the charming beauty of the surroundings, while posing for beautiful photographs amidst the amusing landscapes. Besides, dangers and possible hazards are less in a natural environment like a Botanical Garden. Hence, the elders can let their children freely enjoy their time as they spend some quality time with nature.
However, if you are planning to visit one of the Botanical Gardens in Sri Lanka, you can choose one from the below list.
Mirijjawila Botanical Garden
So, never forget to visit a Botanical Garden in Sri Lanka while you are traveling in Sri Lanka, and the kids are sure to love it!
5. Turtle Hatcheries
When it comes to the aquatic species, especially the turtles, there are certain conservation centres in the coastal areas on the island. These are established to preserve the endangered turtles on the island and to keep up with the life cycle of the turtles. They particularly provide space for the turtles to lay their eggs and protect them until the offspring appear. Therefore, they can be some of the best places for children to visit in Sri Lanka.
When children visit a turtle hatcherY, they can closely observe the turtle species that they shelter, and most of them would be injured or endangered species. Besides, the children can get an idea about how those people protect the turtle eggs, and if the kids are lucky enough, they would even get a chance to release a few baby turtles into the ocean. And the most interesting thing is that the children can hold the turtles in hand, and pose for some beautiful photographs as they visit one of these turtle hatcheries.
However, there are no particular hatcheries with names to say that these are the hatcheries. Still, if you visit a coastal area you can surely find one. Large scale projects can be found in Galle, Hikkaduwa and Koggala. These parks are conducted as conservation projects rather than amusing parks or entertaining parks. However, they are ideal places for children to visit in Sri Lanka since they get a chance to amuse themselves by exploring aquatic species.
6. Ancient Cities
Sri Lanka has a proud and a long history where our ancient people have done remarkable things to value the beauty and the heritage of the country. When it comes to their contribution to the development of the country, they are the founders of drainage systems, water supply systems, agriculture, architecture and all the other creations of the island. One can still see the ruins of most of their original creations, particularly in the ancient cities of this island. So, the children, especially the teenagers would be amazed by observing these creations, and thus, the ancient cities are some of the best places in Sri Lanka to visit with children.
Some of the most popular and historical ancient cities in Sri Lanka are as follows.
These cities have a strong connection with the ancient kingdoms of Sri Lanka, and therefore, several cultural and religious attractions can be found in these areas. In fact, temple premises, lakes, ponds, palace premises, and sculpture houses are popular sites in these areas and they reveal the skills of the ancient people. So, these places are sure to amuse the children with their artistic values, creativity, and engineering technology.
7. Amusement Parks
Amusement parks are a recent addition to the island of Sri Lanka, that comes perhaps as parts of some businesses. Yet, they add extra colour to the beauty of this charming island. They amuse all the people, not only the youngsters. They act as places that relax and make peace to the minds of people. These are different from all the spoken natural sites. They are fully artificial and established with the aim of amusing people with some sophistication.
These parks mostly offer water sports and adventurous activities. Usually, children enjoy them a lot since they have specific structures ideal for children. The few places around the island are as follows.
Leisure world theme park
Guruge park
Ella Jungle Resort
Che adventure park
Excel world adventure park
Kithulgala adventure park
These parks are ideal for children to spend some quality time getting away from all the studies and stress, and also to spend some enjoyable family time. So, while you are in Sri Lanka, don't forget to visit an amusement park as well!
The Bottom Line
This read proves to you that spending a family vacation in Sri Lanka is a great choice. In fact, there are plenty of places for you to visit with children in Sri Lanka, and several interesting activities to make them involved as well. Moreover, Sri Lanka is blessed with a pleasant climate. This land is safe in every way and has very less chances for natural disasters as well. Likewise, all these facts prove to you again and again that Sri Lanka is a safe and wonderful country to visit with your children. So, what are you waiting for? Take a step ahead, and visit Sri Lanka with your kids. It would certainly be a lifetime experience. Happy and safe traveling!