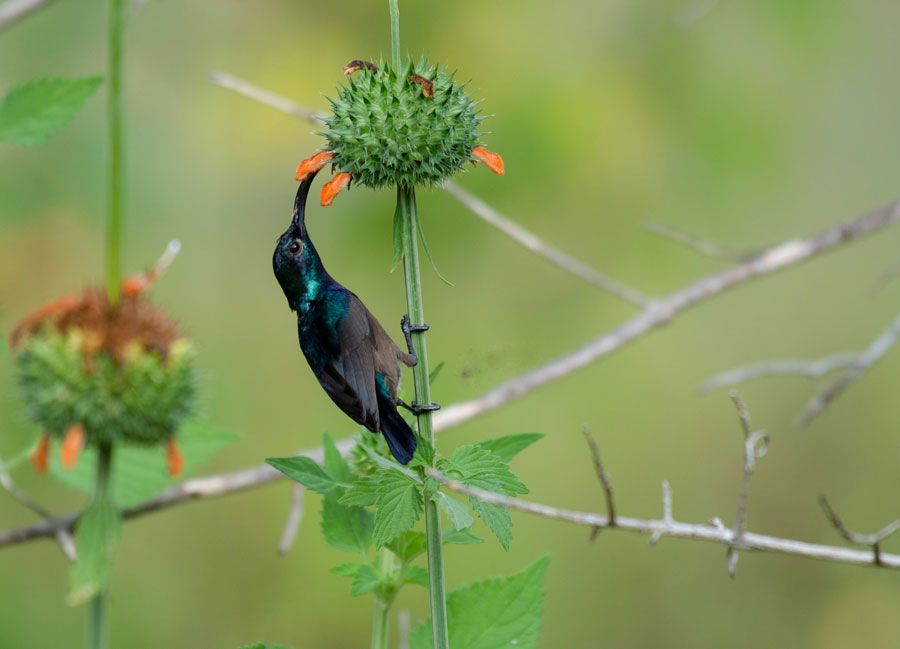 Indeed, birds are beautiful creatures that hold a special place in people's hearts. Eventually, the growth of people's admiration for birds resulted in the favourite hobby known as 'bird watching'. However, the love that people have for bird watching enhanced over years, and bird watching has now even become a popular reason for tourists to fly overseas. Yes, bird watchers fly long distances simply to admire the birds in their natural habitats. And among many countries, Sri Lanka is a wonderful bird-watching destination. Since the country is rich in numerous natural resources and captivations, a large number of tourists draw into the country. Thus, we thought of sharing with you the fascination of bird watching in Sri Lanka!
The Fascination of Bird Watching in Sri Lanka
Sri Lanka delivers exceptional exposure to the culturally rich Indian subcontinent. Further, this tropical island on the Indian Ocean is 10 degrees north of the equator. Owing to these reasons, forests, scrublands, grasslands, marshy wetlands, seas, lagoons, and agricultural lands make up the varied and appropriate weather conditions and natural environment for birds on this splendid island. Clearly, being a nation in tropical regions, Sri Lanka enjoys its benefits. Thus, Sri Lanka is the finest location for bird-watching fanatics. In fact, Sri Lanka is a birdwatcher's paradise. Besides, the island's diverse birdlife makes it an actual ornithologist's heaven.
Particularly, bird watching in Sri Lanka is a great activity for older people as well. Since they are unable to travel far, they are capable of observing birds while staying seated in a certain preferred area. In addition, a short journey to a local park or nature reserve in Sri Lanka could provide a completely different experience for them. Thus, despite the age, birding enthusiasts will have the experience of a lifetime when they engage in bird watching in Sri Lanka.
Also, bird watching in Sri Lanka is a relaxing experience that allows one to spend quality time in a peaceful environment without any commotion. Stress, anxiety, and depression are likely to decrease when one indulges themself in such an activity.
Besides, other small islands of its scale cannot compare to Sri Lanka in terms of the variety of birds visible within the country. Despite its small size, it has a diverse climate and habitat. Owing to all these reasons, bird watching reflects as a satisfying activity in Sri Lanka. Therefore, the fascination with bird watching in Sri Lanka is impressive beyond words. Indeed, it is an experience that you should witness yourself!
Diversity of Bird Species in Sri Lanka
Regardless of its small size of 65,610 km2, this island is home to 55 per cent of the world's bird species, divided into various families. If a person visits one of the Sri Lankan national parks or one of its many bird sanctuaries, one will realize that bird watching in Sri Lanka is an unforgettable experience. The island consists of a wide number of birds in the wild and the diversity of birds is recognizable. Furthermore, the country identifies a total of 198 species as newcomers to the island. 250 of the 427 species identified are native to the region, while 23 are endemic.
The country consists of multiple striking places in which many can catch a glimpse of these magnificent birds. These habitats range from wet to dry zone, forest to jungle, and hill country to low lands. However, Sri Lanka, as a tropical island with diverse habitats, offers an abundant food supply for these tired travellers, making it a perfect choice for migratory birds all year.
Endemic Bird Species in Sri Lanka
Sri Lanka is home to 33 endemic species and 68 endemic subspecies of birds, out of which most are detectable in the wet zone. Further, there are 492 bird species identified on the island, with 219 of them known as breeding residents. Besides, Sri Lanka is one of the world's Endemic Bird Areas, according to Birdlife International.
However, a dramatic fluctuation in the number of endemic species is visible over time. There was a rise and a fall in the number of endemic species between 20 and 47. Since 1977, the number has remained stable at around 21. In 1990, the addition of two new species brought the total to 23. Ever since officials have approved this number.
In 1994, a person called Wijesinghe presented a checklist of the birds of Sri Lanka. It included the addition of three new species, but the officials did not accept the change as the reasoning was not consistent with strict taxonomic practice. Therefore, the publications on the avifauna of Sri Lanka and the South Asia region particularly do not identify these three species as endemic species. However, certain Sri Lankan circles identify the endemics suggested by Wijesinghe to be appropriate. This may be due to an excess of enthusiasm for rising endemic numbers to improve ornithological reputation and to raise commercial bird watching interest.
The List of Endemic Bird Species in Sri Lanka
You can find below a list of endemic birds (endemic species and subspecies) that can be found in Sri Lanka.
Hill Myna
Jungle Fowl
Spur Fowl
Serendib Scops Owl
Wood Pigeon
Pompadour Green Pigeon
Crimson-Backed
Green-billed Coucal
Red-faced Malkoha
White-faced Starling
Woodpecker
Parrots
Layard's Parakeets
Mal Koha
Coucal
Owl
Chestnut-backed Owlet
Grey Hornbill
Small Barbet
Blue-Magpie
Yellow-eared Bulbul
Black-capped Bulbul
Warbler
Rufous Babbler
Scimitar Babbler
Brown Capped Babbler
Legge's Flower Pecker
Hill White-eye
Mynah
Starling
Dull-blue Flycatcher
Flowerpecker
Yellow-fronted Barbet
Flameback
Spotted-winged Thrush
Scaly Thrush
Whistling Thrush
Wood Shrike
Crested Drongo
Wood Shrike
Lorikeet
Swallow
Out of all the forest reserves in the lowlands of Sri Lanka, Sinharaja, and Kithulgala are the best spots to view a majority of these endemics. Moreover, Horton Plains National Park in the hills stands as the best destination for endemic bird watching at an altitude.
Migratory Birds in Sri Lanka
Migrant birds are birds that migrate over greater distances at frequent breaks from cold winter settings to warmer summer settings. This natural occurrence takes place when animals are incapable of surviving the winter in a given habitat due to tough weather and the scarcity of food. Undoubtedly, Sri Lanka, as a tropical island with diverse habitats, offers plenty of supply for these exhausted tourist birds, making it a perfect setting all year. Thus, Sri Lanka is a fine home for a good number of migratory birds each year.
There are also nearly 200 annual migratory birds, both terrestrial and aquatic. They migrate from Siberia, Scandinavia, and Western Europe away from the Northern winter. Since, Sri Lanka is the farthest away from south of India, without any other mainland until the South Pole, migrating birds rest in, to complete their long journey, making it an annual wintering spot.
The List of Migratory Birds of Sri Lanka
Around different times of the year, the latter is visible in a variety of settings, including rainforests, private gardens, reservoirs, as well as lagoons, marshes, plains, and riverbanks. Many who travel to various destinations to spend different seasons of the year are among these charming creatures. However, you can find below a list of Migratory Birds that can be seen in Sri Lanka.
Blue-tailed Bee-eater
Common Redshank
Bee-eater
Indian Pitta
Pitta
Pin-tailed Snipe
Western Reef Heron
Black-tailed Godwit
Brown-headed Gull
Pacific Golden Plover
Asian Brown Flycatcher
Brown-breasted Flycatcher
Brown Shrike
Kashmir Flycatcher
Rosy Starling
White-winged Tern
Lesser Sand Plover
Greater Sand Plover
Eurasian Spoonbill
Painted Stork
Spot-billed Pelican
Woolly-necked Stork
Curlew Sandpiper
Asian Openbill
Whiskered Tern
Kentish Plover
Purple Heron
Marsh Sandpiper
Brown Capped Babbler
Black-headed Ibis
Little Stint
Trogon
Lesser Crested Tern
Lesser Whistling Duck
Indian Spot-billed Duck
Cotton Pygmy Goose
Shikra
Intermediate Egret
Yellow Bittern
Black-winged Stilt
Indian Pond Heron
Chestnut-winged Cuckoo
Blyth's Reed Warbler
Slaty-legged Crake
Caspian Plover
Malabar Pied Hornbill
Long-toed Stint
Migratory birds have definite behavioural patterns. Even though the declining forest cover influences the distribution pattern of both resident and migratory species, the island provides a variety of microclimates and habitats that provide a temporary refuge for these visiting species.
Birds Watching Hotspots in Sri Lanka
Presently, Sri Lanka's fauna is a massive attraction for tourists from all over the world. Among them, bird watching is, particularly in high demand. Thus, Sri Lanka provides numerous possibilities of bird watching to its enthusiasts. However, throughout the island, there is a widespread of prominent bird sanctuaries. Let us have a look at a few of them!
Anawilundawa Bird Sanctuary
Wilpattu National Park
Kalametiya Coastal Wetland
Sigiriya Sanctuary
Udawattakele Sanctuary
Knuckles Forest Reserve
Kitulgala Forest Reserve
Victoria Park – Nuwara Eliya
Kumana National Park
Bundala National Park
Sinharaja Rainforest
If you are planning to visit any of them, you will surely need more details about these attractions. Take it easy, because the following sections will enlighten you with regard!
1. Anawilundawa Bird Sanctuary
The Anawilundawa Bird Sanctuary is in the Puttalam district of Sri Lanka's North Western province, between the districts of Chilaw and Puttalam. Besides, the Anawilundawa Bird Sanctuary is among Sri Lanka's six RAMSAR Wetlands and has three distinct ecosystems. They are,
The Coast
Mangroves
Freshwater tanks
Due to its extraordinary ecological system, it is a common breeding ground for a few hundred different bird species. There are roughly 150 bird species, as well as several fish, amphibians, and reptiles in the sanctuary. Herons and the Open Bill Great Cormorant are two of the bird species that are visible here. Anawilundawa Bird Sanctuary is a popular spot for birdwatchers and nature enthusiasts who wish to witness rare birds in their natural habitat. Moreover, hundreds of bird species use it as a nesting and breeding ground due to its extraordinary ecological environment.
Aquatic Life at Anawilundawa Bird Sanctuary
This bird sanctuary spreads over 1,397 hectares of forestland and it surrounds nine tanks. Among them, six are giant man-made cascading tanks namely, Pinkattiya, Maradansola, Anawilundawa, Mayyawa, Surawila, and Vellawali. In addition, three secondary tanks can be found, which link and function as a single unit. However, these tanks hold water for irrigation and cultivation. Moreover, the tanks act as a natural habitat and sanctuary for 150 different species of water birds, as well as a few endangered fish, amphibians, mammals, and reptiles.
Moreover, a wide breeding colony of Herons, the Open-bill, Great Cormorant, White Ibis, Egret, Stalk, Pheasant-tailed Jacana, and the Purple Swamp Hen are amidst the bird species occurring here. Besides, there are 20 species identified here, counting the Rusty-spotted Cat, Fishing Cat, Indian Otter, Slender Loris, Toque Monkey, and 74 butterfly species.
Owing to all these reasons, the Anawilundawa Bird Sanctuary is a prominent destination for bird watchers and nature enthusiasts, who wish to spot rare birds, observe their activities in their natural habitat and snap photographs of these beautiful birds.
2. Wilpattu National Park
Wilpattu is one of the most significant wildlife sanctuaries in Sri Lanka. Rainwater fills natural, sand-rimmed water basins or depressions of the national park. Wilpattu National Park is brimming with fascinating wildlife, and the park is eagerly expecting its admirers. The diverse ecosystem of the park draws many species of wildlife, both native and migrant. It also has a large number of endemic species of birds. Besides, visiting this national park would also be interesting owing to the finest and most ancient history it holds.
The Geographical Location
Wilpattu National Park is on Sri Lanka's northwest coast, a lowland dry region. The park is 30 kilometers, which is 19 miles west of Anuradhapura and 26 kilometers, which is 16 miles north of Puttalam. It is roughly 180 kilometers, which is 110 miles north of Colombo. However, without a safari visit to the Wilpattu National Park, no wildlife voyage is complete.
Special Features
Wilpattu has unusual features, out of which has the largest number of "willus." There are more than 50 of them, forming a network of waterways throughout the park. Furthermore, Wilpattu National Park is home to 31 different species of mammals. Leopards, sloth ears, elephants, spotted and barking deer, samburs, wild boars, and crocks are some of them. In addition, Wilpattu has a large range of birdlife. Wilpattu National Park is home to the Painted Stork, Open Bill, Little Cormorant, Sri Lankan Junglefowl, and a range of owls, terns, gulls, eagles, kites, and buzzards. The Garganey, Pintail, Whistling teal, Spoonbill, Black-headed Ibis, Broad White Egret, Cattle Egret, and Purple Heron are amongst the wetlands bird species, visible in Wilpattu National Park.
3. Kalametiya Coastal Wetland
Kalametiya is a coastal wetland region with particularly rich biodiversity, positioned on Sri Lanka's spectacular southeastern coast in the Hambantota district. It, together with Rekawa and Ussangoda, make up the "Ruk" district, which is a coastal belt of land littered with bays, coves, lagoons, rocky outcrops, and sandy beaches that spreads roughly from Tangalle to Hambantota. The Sri Lankan government designated it as a nature reserve. The lagoon, the floodplain, reed beds, and mangrove forests are famous for their unique variety of Sri Lanka's native birds and other fauna. Besides, in 1984, the place was designated as a sanctuary and a "Special Area Management Site" under the Coastal Zone Management Plan.
Bird Watching at Kalametiya Bird Sanctuary
The dry zone includes the Kalametiya bird sanctuary. It is a beautiful natural setting for bird watching and going on a nature safari. It is brimming with water, which flows into the sea via the bird sanctuary. Further, gorgeous mangroves, coastal lagoons, and scrublands make up the Kalametiya bird sanctuary. There are numerous resident, migratory and endemic bird species visible here. Spotting of breeding colonies of Pelicans, Herons, Egrets, and Open-billed Storks, as well as wide wintering groups of migratory ducks and shorebirds, are common in these lagoons. Moreover, it attracts a range of migrant birds, including Garganey and Pintail Ducks, Redshanks, Godwits, and Snipe. Additionally, a catamaran helps to take the visitors to the bird sanctuary.
From the top of the rocks in the center of the bird sanctuary, one could witness spectacular views of the bird sanctuary. Undoubtedly, it is an exciting trip for outdoor enthusiasts, and by being a part of it, one can easily understand the true essence of nature. It is also a fantastic spot for photographs.
4. Sigiriya Sanctuary
Surrounded by a forest reserve, the Sigiriya Rock Forest is a fantastic spot to go bird watching. It is a scenic, well-protected area with rivers and dense green forests, making it a bird's paradise. This sanctuary is by the Sigiriya rock fortress, which is a UNESCO World Heritage Site and an ancient palace with astonishing architecture that is popular among travellers.
However, this forest is home to a limited number of bird species. Over 65 endemic, resident and migratory bird species prefer the Sigiriya forest at the foot of the Sigiriya rock. As a result, a Bird Sanctuary covering 5,099 hectares of forest, water bodies, and roads bordering Sigiriya and heading to Pidurangala, was established recently.
Bird Species at Sigiriya Sanctuary
Several raptors are visible gliding over the area. They include the following.
Shaheen Falcon
White Bellied Sea Eagles
Grey-Headed Fish Eagle
Crested Serpent Eagle
Crested Hawk Eagle
Besides, one can even spot the below bird species in this wonderful birds sanctuary.
Little Scops Owl
Indian Long-tailed Night-Jar
Forest Eagle Owl
Openbill
Orange-breasted Green Pigeon
Green Imperial Pigeon
Emerald Dove
Ceylon Jungle Fowl
Orange-headed Ground Thrush
Indian Blue Chat
Brown-capped Babbler
White-rumped Shama
Black-capped Bulbul
Tickell's Blue Flycatcher
Brown Flycatcher
Layard's Flycatcher
Orange Minivet
Small Minivet
Malabar Pied Hornbill
Ceylon Grey Hornbill
Blue-faced Mal Koha
In addition, the place is of historic importance. In the 5th century, King Kashyapa established his rock fortress to get a panoramic view of emerging attackers. Currently, the tourists who visit Sigiriya can observe birds and wildlife from the summit. Along with dense canopies and forests, this is truly a bird's paradise. Concealed by massive man-made tanks, Sigiriya attracts a huge range of migratory and endemic birds flocking to the region. Surely, this site never refuses to amaze and attract both locals and tourists.
5. Udawattakele Sanctuary
The historic forest reserve of Udawattakele is on a ridge in Kandy's city limits. Udawattakele, defined as "Uda Wasala Watta" in Sinhala during the Kandyan Kingdom, meant "the garden above the royal palace." The Forest Department designated 104 hectares of this forest as a sanctuary and designated it as a forest reserve.
Bird Watching at Udawattakele Sanctuary
This evergreen forest is tall and wet. Birders from the Kandy region flock to this spot. To be specific, many species of fish-eating birds flock to the sanctuary's pool. In addition, the sanctuary is home to over 80 diverse bird species. The Layard's Parakeet, Yellow-fronted Barbet, Brown-capped Babbler, and Sri Lankan Hanging Parrot are all native bird species spotted in the sanctuary. At the pond, the rare Three-toed Kingfisher and Ceyx Erithacus are occasionally visible.
Further, some of the other birds that can be spotted here are as follows.
Indian Three-toed Kingfisher
Stork-billed Kingfisher
Common Kingfisher
Brown Fish Owl
Forest Eagle Owl
Wood Owl
Common Hill Myna
Blue Tickell's Flycatcher
Green Leaf & Large-billed Leaf Warblers
Layard's Flycatcher
Paradise Flycatcher
Brown-capped Babbler
Crimson-backed Woodpecker
Ceylon Lorikeet
Indian Pitta
Moreover, the sanctuary is famous for its large avifauna. It is home to more than 400 plant species, 32 butterfly species and a variety of mammals. However, the atmosphere and charm of this treasure, combined with the mist coating the hills, a mild nip in the breeze, can make bird watching even more enjoyable, and undeniably, it is a visual treat.
6. Knuckles Forest Reserve
Knuckles Mountain Forest is a biodiversity hotspot in Sri Lanka's Central Province, based in the districts of Kandy and Matale. The elevation is about 3000 feet above sea level. Kirigalpotta, Gombaniya, Knuckles, Koboneelagala, and Dotulugala are all part of the Knuckles mountain range. Above 1500 meters of the forest, an establishment of a climatic reserve occurred in 1873, followed by a conservation forest in 2000, and then a National Man and Biosphere Reserve and a World Heritage Site in 2009. It is now famous as a significant site for the conservation of montane tropical forest ecosystems in South Asia. Furthermore, the climate here ranges from hot to very wet and cold, with ground forest occurring in certain higher altitudes from January to March and strong winds the rest of the year.
The Dumbara Valley, a deep canyon, divides the Knuckles massif from the central hills. However, the Knuckles Mountain range has numerous trails, each of which is distinctive and appropriate for hiking, trekking, waterfall hunting, bird watching, and spectacular images. Moreover, visitors can take one of the three routes, which are Rattota, Wattegama, or Teldeniya from Kandy.
Bird Watching at Knuckles Forest Reserve
Knuckles Forest Reserve has 128 bird species with a number of them being endemic. Black eagles, barbets, lorikeets, egrets, herons, bulbuls, babblers, kingfishers, and woodpeckers are just a range of them. However, the Knuckles Forest Reserve is unquestionably a dream of a birder and an ornithologist. The Sri Lankan Swallow, Black Eagle, Pale-billed Flower Pecker, Yellow Fronted Barbet, Sri Lankan Hanging Parrot, Sri Lankan White Eye, Brahminy Kite, Yellow Eared Bulbuls, Babblers, White Throated Kingfisher, and Dull Blue Flycatcher are among some of the 128 bird species often identified in the mountain range. However, 17 of them are endemic birds.
7. Kitulgala Forest Reserve
Makandawa Forest Reserve is a stunning spot in Kitulgala. It is a great place to get in tune with nature and to bring out one's true wildlife enthusiasm. Bird watching in Kithulgala is a common activity for nature lovers, and it leads to sightings of endemic bird species such as the Sri Lanka Orange-billed Babbler and the Chestnut-backed Owlet. Besides, the Makandawa forest reserve is one of nature's secret treasure troves, brimming with biodiversity and endless magic. Since it joins the Peak Wilderness Sanctuary, the Makandawa Forest Reserve is particularly significant. Also, this is the country's only surviving altitudinal graded rainforest.
Diversity of Birds Species at Kitulgala Forest Reserve
The Kitulgala forest reserve, similar to the Sinharaja forest reserve, has a rainforest ecosystem and is a habitat for many endangered birds and native breeders. It is home to 54 different types of birds. Further, a few of the lowland endemic bird species found in the Kitulgala forest reserve are as follows.
Green-billed Coucal
Chestnut-backed Owlet
Red-faced Mal Koha
Sri Lanka Spot-winged Thrush
Grey Hornbill
Sri Lanka Spur Fowl
Ceylon Jungle Fowl
Yellow-fronted Barbet are
The Makandawa Forest Reserve, which is 195 hectares in Kitulgala, was set up to protect the Kelani River's watershed. In addition, the forest reserve is the habitat of many of Sri Lanka's endemic flora and fauna. This is also where the lately revealed Serendip Scops Owl was first identified. The stunning nature of this area was supported in the making of David Lean's Oscar-winning classic "The Bridge over the River Kwai". Besides, the boat ride across the river is an impressive experience to have while visiting the Kitulgala forest reserve.
8. Victoria Park, Nuwara Eliya
Initially, the park was the Hakgala Botanical Garden's area of research. They named the park 'Victoria Park' in honour of Queen Victoria's Diamond Jubilee in 1897. One of the visiting German Princess planted the park's first tree, which was an Oak tree, during her trip to Sri Lanka. Furthermore, the Nanu Oya River runs through the park and forms a series of small picturesque lakes. The park covers around 27 acres and is home to a variety of international trees and flowers. Also, it is an ideal spot for a rejuvenating walk in the woods.
Moreover, the park is home to a variety of endangered bird species. In this area, one can spot the Pied Thrush, Kashmir Flycatcher, Indian Pitta, Indian Blue Robin, as well as some endemics, on an evening stroll. And yes, within the Nuwara Eliya district, this park is a birdwatcher's wonderland.
9. Kumana National Park
Kumana National Park is an ornithologist's dream and one of Sri Lanka's most beautiful bird sanctuaries. One can reach Kumana National Park from Panama via Kudumbigala. Sri Lanka has nearly 400 bird species and Kumana Bird Sanctuary reports to have 255 of them. The Park's vegetation is typically a tropical dry zone forest, with the Kumbukkan Oya on the west of it. Moreover, there is a coastal region that stretches to Panama on the south of this park. The vast mangrove swamps are a habitat for the park's birdlife. The "Kumana Villu" is famous for the thousands of birds that nest and grow in the park. Seemingly, thousands of birds visit the Kumana National Park each year. These birds fly to Kumana every year between the months of April and July.
Diversity of Birdlife at Kumana National Park
The park is home to a range of bird species, including Eurasian Spoonbills, Lesser Adjuncts, Black-necked Storks, and Great Thick Knees, which are all breeding residents. Some of the Migratory birds that can be spotted here are as follows.
Waterfowl
Pintail Snipes
Asian Open-bill
Glossy Ibis
Purple Heron
Great Egret
Indian Pond Heron
Black-crowned Night Heron
Intermediate Egret
Little Egret
Spot-billed Pelican
Indian Cormorant
Little Cormorant
Common Moorhen
Watercock
Purple Swamp Hen
White-breasted Water Hen
Pheasant-tailed Jacana
Black-winged Stilt
Lesser Whistling Duck
Little Grebe
Moreover, one can find few infrequent visitors like the Yellow-footed Green Pigeon, Greater Racket-tailed Drongo, Malabar Trogon, Red-faced Mal Koha, and Sirkeer Mal Koha at Kumana National Park.
10. Bundala National Park
The Bundala National Park is close to Hambantota in the Southern Province. In 1969, it was popular as a wildlife sanctuary. Mostly, the climate around Bundala National Park is hot and dry. Between the months of September to March, a huge figure of migratory birds arrive in Bundala National Park. Also, thousands of migratory birds gather in the area due to its thorny scrublands, marshes, lagoons, waterways, and dunes, which make up the landscape. Since several migratory birds fly in from Europe and Asia, it has turned out to be a globally important wintering ground for thousands of diverse migratory bird species.
Bird Watching at Bundala National Park
Around 200 bird species are observable in Bundala National Park. Out of them, 150 are considered endemic birds, and the rest being migratory birds. In addition, 32 species of mammals are visible in the Bundala National Park. Further, this park is also is famous as a "RAMSAR" site due to its intricate system. Moreover, it is the first wetland in Sri Lanka, named as a RAMSAR site and a UNESCO biosphere reserve. The park is in the wetlands of South India and Sri Lanka in which 100 of the 197 bird species are water birds, with migratory birds accounting for half of them. Indeed, the constant movement of the birds keeps the atmosphere at Park excited.
Petite Blue Tailed Bee-eaters, flocks of Flamingos, Brown Flycatchers, Sandpipers, Barn Swallows, Water Fowl, Common Redshanks, Lesser Sand Plovers, and Forest Wagtails are among some of the migratory birds. In addition, there are different varieties of migratory and resident aquatic birds, including Greater flamingos, Ibis, Painted storks, Terns, Gulls, and Ducks, as well as Pelicans, Herons, Egrets, Cormorants, Stilts, and Storks.
11. Sinharaja Rainforest
The English translation of "Sinharaja Forest" is "The Lion Kingdom." It is one of Sri Lanka's major biodiversity hotspots. Further, in 1988, UNESCO designated it as a world heritage site considering its international importance. Pitadeniya, Kudawa, and Morning Side are the three entries to the Sinharaja Rainforest. Further, this forest reserve is highly popular as a living heritage site. Furthermore, the "Gin" and "Nilwala" rivers, as well as a number of other waterways, flourish in the Sinharaja Forest. This site extends a wide altitude range of 300 meters to 1100 meters with both lowland and highland species in the Sinharaja region.
Diversity of Birdlife at Sinharaja Rainforest
The Sri Lanka White-eye (Zosterops ceylonensis), the Scaly Thrush (Zoothera dauma), the Wood Pigeon (Columba torrigtoni), the Dusky Blue Flycatcher (Muscicapa Sordid), and the Yellow-eared Bulbul (Pycnonotus penicillatus) are just a few of the endemic birds spotted here. The other species thought to be restricted to the hill zone are also often visible in the Sinharaja Rainforest. Roughly, the Sinharaja Rainforest is home to 95 percent of Sri Lanka's endemic birds, making it a prominent spot for birding adventures. Also, the amazing thing is that it is the only place in the world where one can observe Sri Lanka's 26 endemic bird species.
However, there are numerous native bird species in this forest, and some of them are as follows.
Ceylon Lorikeet
Layard's Parakeet
Jungle & Spurfowl
Sri Lanka Blue Magpie
Sri Lanka Grackle
Ceylon Hanging Parrot
Ceylon Grey Hornbill
Ashy-headed Laughing Thrush
Layard's Parakeet
Spotted-wing Thrush
Brown-capped Babbler
Ceylon Hill Mynah
Red-faced Mal Koha
Legge
In fact, the Sinharaja Forest is home to "mixed-species feeding flocks", which are sets of two or more species that eat and travel altogether. And yes, the presence of mixed-species seeking bird flocks is surely another fascinating sight to observe in the beautiful Sinharaja Rainforest. In this exercise, one can witness, Orange-billed Babblers and Crested Drongos within this forest reserve.
Bird Watching Tours in Sri Lanka
Certainly, a successful bird-watching tour requires a few facts. In fact, a smooth transportation service, excellent lodging services, and knowledgeable field guides create a memorable bird-watching tour. It is also vital to consider the visitor's expectations when choosing the best Sri Lankan bird-watching tour. Furthermore, with the growing interest in bird watching and the country's abundance of both endemic and migrant birds, indeed, Sri Lanka is developing several popular bird watching tours.
They tailor bird-watching trips to meet the desires of the customers. Every element of the itinerary, from excursions to lodging, is set up concerning the client's request. These famous bird-watching tours in Sri Lanka also provide services to suit their clients' budget, length, and preferred lodging choices, which range from small simple guesthouses to trendy luxury hotels deep in the centre of Sri Lanka's bird-watching sites.
Perfect Guidance of Sri Lankan Tour Guides
Surely, Sri Lankan tour guides are aware of all of Sri Lanka's birding locations and will assist their clients in marking off as many species as possible on their bird list. In addition to the three hundred and eighty-one, other resident and migrant species, every birder who visits the country wishes in sighting all thirty-three endemic species. Yet, none of the travellers has to make it a burden. Undoubtedly, Sri Lankan tour guides are among the best to help provide a remarkable birding experience as they have vast experience and a good knowledge of the field. Certainly, they are well aware of the landscape, the calls, and the silhouettes, which helps the real birders, realize their dreams.
Best Bird Watching Tour Packages
According to certain packages, bird watching tours come with a variety of price points. The available bird-watching packages range from a single day to a few days. A single day of bird watching costs approximately USD100 – USD 200 per person, while a 14-day bird watching tour requires approximately USD 2500 – USD 3500 per person. Further, on a double-sharing basis, nine days of bird watching packages cost approximately USD 1500 – USD 2500 per user. Most bird-watching tour packages include transportation, food, lodging, birding, and sightseeing, making it a truly worthwhile experience. Taking the clients through the Sri Lankan bird watching experiences by the professional guides in the best way ever is the motive of the Sri Lankan tour services.
What is the Best Time for Bird Watching in Sri Lanka?
Sri Lanka, as a tropical region, does not experience seasonal changes in the same way that Europe does. Thus, throughout the year, one can observe resident and endemic birds. There are two types of monsoon rains on the island. However, watching birds in Sri Lanka is not a major hassle.
Best Months to Watch Migratory Birds in Sri Lanka
Winter migrant birds initiate to arrive in Sri Lanka in October. Until April, these winter migrants could be visible. The recommended season to visit Sri Lanka if one worries about both native and migrant birds are from November to April. Migratory birds, both terrestrial and aquatic, arrive in September-October from Siberia, Scandinavia, and Western Europe, and remain in the country until April. If one does not care enough for migratory birds, one can still observe some amazing endemic birds until July.
Best Times of the Day for Bird Watching
The time of the day when birds are mostly involved in activities is determined by the species one is looking for. Birds, on the other hand, are most active at sunrise and sunset. The best time to see diurnal species is at dawn, while the best time to see nocturnal species is at dusk. As the saying goes, the early bird gets the worm; many birders get up early in the morning to hunt for them. Birds sleep at night and are hungry in the morning, so they go out in search of food. However, one can observe birds at other times of the day, except at noon, as birds are least active at noon. Besides, birds will definitely entertain you with their wonderful lifestyles if you observe them at the right moment.
Why is it Important to Conserve Birds in Sri Lanka?
Indeed, there is no end to the fascinating locations in which one can encounter many of these magnificent birds, with habitats ranging from wet to dry zone, forest to jungle, hill country to low lands. Simply, birds have often earned people's interest. Still, that is not the only reason that brings out the importance of conserving the birdlife in Sri Lanka.
In fact, birds are a valuable being for ecologists to measure the health of ecosystems, as they are sensitive to habitat shifts and easy to the census. If habitats help to control agricultural production, wildlife, water, or tourism, the health and diversity of bird populations can benefit to determine success. Indeed, bird watching profits the economy. Still, the significance of the ecosystem services such as insect and rodent protection, plant fertilization, and seed dispersal that birds provide to humans can never be ignored. So, owing to all these reasons, the importance of conserving birds remains a high priority in the present day. Particularly, the conservation of bird habitats is vital.
Conservation Measures
In Sri Lanka, there are several protected areas preserved by various authorities. The authorities take required protection steps in order to safeguard those sites. Each of these areas continues to guard natural habitats and biodiversity. As a result, harming any birds or animals, damaging their nesting or breeding grounds, or causing any damage to plants or trees will result in severe penalties or punishments by the Criminal Court of Justice in Sri Lanka.
Aside from the government's and relevant authorities' conservation efforts, bird watchers hold significant responsibility in protecting the birds, when engaging in birding. Any disturbance or harm to the flora or fauna anywhere around these regions, the destruction of any forest materials, throwing of any garbage, or performing any activity which would threaten the fauna, is illegal and punishable by law, according to the Forest Department or the Department of Wildlife Conservation. Current environmental issues are much more complicated than the previous years. Therefore, it is necessary to have a new generation of dedicated conservation groups to address them. However, the more people learn about the wonders of birds, the more they are likely to support conservation efforts.
The Bottom Line
Of course, birders from all over the world are acquainted with the richness and diversity of Sri Lanka's avifauna. One can simply gain enjoyment by observing the different kinds of birds in varying sizes and colours, their chirps, their diverse surroundings, and so much more on this splendid island. Furthermore, the paradise island of Sri Lanka's warm temperature and outstanding setting make it the perfect shelter for bird lovers from all over the world. So, why think twice? Make Sri Lanka your next destination for bird watching. It would simply be one of the decisions that you never regret. Happy and Safe Travelling!