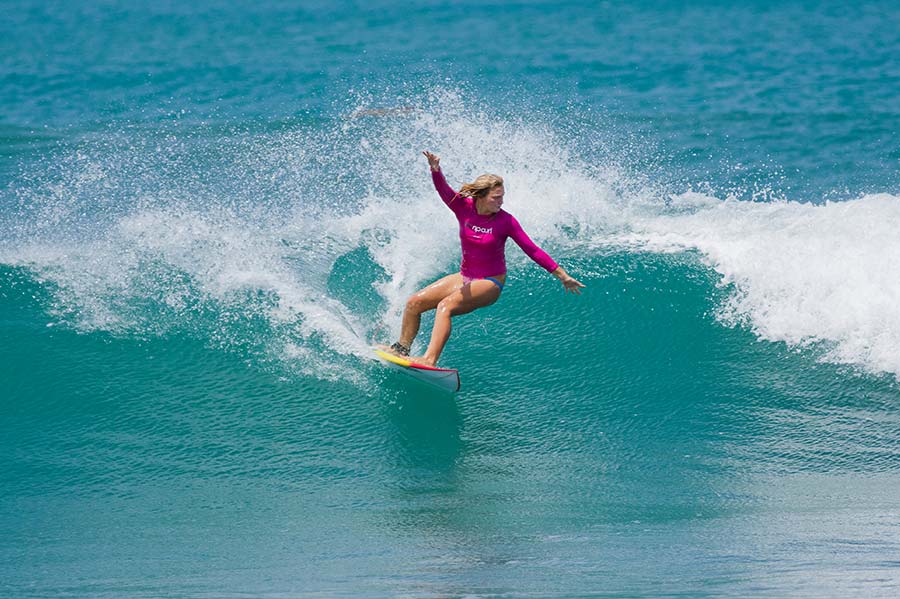 Sri Lanka is a tourist paradise with amazing destinations in every corner of the island. Besides, many love to visit the country as there are different kinds of tourist destinations within close proximity. Anyhow, Sri Lanka is rich with so many breathtaking beaches overlooking the dazzling Indian ocean. Hence, many tourists choose to go straight to a beach from the airport. Since there are many beaches for you to choose from, you must be wondering whether you will miss any good places during your visit. That is why you should really consider paying a visit to Arugam Bay because unarguably it is one of the best beaches in the country.
Keep reading to know some amazing things that you can add to your bucket list to try in Arugam Bay during your stay in Sri Lanka!
What are the Best Things to Do in Arugam Bay?
Arugam Bay is probably the most beautiful beach situated on Sri Lanka's southeast coast. At the same time, it is not as crowded as the more popular beaches, especially situated on Sri Lanka's southern coast. So, if you are looking for a more laid-back beach vacation in Sri Lanka, Arugam Bay is just the place for you!
After all, there is something for everyone in Arugam Bay. So, everybody in your travel group can have the perfect beach vacation at this dreamy location.
Here are some of the best things that you can try in Arugam Bay.
1. Enjoying the Sunset
As Sri Lanka is situated in a tropical region, it is a country where you can enjoy the sun to the fullest. The beach destinations are the most loved places to enjoy sunrises and sunsets. It is in fact an enthralling experience to see how the sun soaks in the ocean water at infinity. And yes, Arugam Bay is one of the best locations to enjoy sunset views.
If you visit Arugam Bay in the late afternoon, you will be able to witness one of the most romantic sunsets ever. So, this will be an ideal activity to do with your loved ones in Arugam Bay. You will be amazed at the colored details in the sky during the sunset in this wonderful town.
In Arugam Bay also there are different places to go and witness beautiful sunsets. So, if you are a sun seeker visiting Arugam Bay, here are some of the best places that you should visit.
Elephant rock is the most well-known location situated there to see the sunset. Here, you'll be able to enjoy the sunset along with the views of the paddy fields, lagoons, and rocky peaks in the surrounding area.
There is another place called Mambo's there which is also a great place to watch the sunset. You can relax for a while in the evening watching over the entire bay.
In addition, from the Pottuvil bridge, you can get a panoramic view of the Pottuvil lagoon which looks mesmerizing during the sunset.
So don't forget to visit these three places while you are chasing sunsets in Arugam Bay.
2. Surfing
If you are someone who is always craving an adrenaline rush, here is one of the best things that you can try on your beach vacation. Obviously, surfing always comes first on the list of best things to do on a beach.
However, every beach is not suitable for an activity like surfing. Yet, in Sri Lanka, there are so many surfing beaches around the island. Among them also, Arugam Bay is special as it comes with amazing views and weather. Because of the medley of reefs, Arugam Bay is also suitable for beginner surfers. In fact, there is something for every type of surfer in Arugam Bay. After all, one of the main reasons why Arugam Bay got much attention among tourists is surfing.
The waves of Arugam Bay are just perfect for surfers, basically all year long. Nevertheless, the time period between April to October is the surfing season in Arugam Bay. Even during that period, July, August, and September are the best months for surfing. You will be able to see many energetic surfers swirling in Arugam Bay waves during this season.
There are some famous surf points in the area. They are the Main point, the Pottuvil point, and Crocodile rock. And then, there are several surfing schools on the beach from where you can borrow surfing equipment and surfing lessons as well. So, don't forget to have a memorable surfing experience on one of the most beautiful beaches in Sri Lanka.
3. Enjoying a Boat Ride
Arugam Bay is not a place where it will be like just another beach vacation. There are many ausements for you out there. However, if you are into adventure activities during your vacations, then you should definitely try going on a boat ride through the lagoon.
You can choose either a boat or canoe for your ride through the lagoon. Generally, the safari will last for about 3 hours and you will be riding on the greenish water of the lagoon. It will be such a refreshing experience to have a slow and quiet boat ride in the shallow waters enjoying the wildlife and the views of the clear blue skies.
You will be able to see different kinds of mangroves throughout the lagoon. Then, the most common species that live in the lagoon are Sri Lankan Macaque monkeys. Furthermore, during your ride, huge crocodiles resting in the shallow waters will also be another common sight. However, the highlight of your whole boat ride will be seeing the wild elephants. It is an ideal spot to see elephants as many elephants visit the lagoon in the evening.
There are three locations close to Arugam Bay where you can go on boat rides. They are Pottuvil, Urani and Panama. It is better to go on the boat safari either early in the morning or late in the evening as the climate is more favorable and the wildlife is also more active during that time. This will be a totally unique experience that you can get on a beach vacation.
4. Chilling on the Shores at Arugam Bay
Many people go on vacations to take a much-needed break from their hectic lives. So, what better way is there to relax on a beach vacation other than chilling on the beach?
There are many reasons why Arugam Bay is the perfect location for this. First of all, it is one of the most beautiful beaches in the whole country. Imagine relaxing on the golden dunes of the Arugam Bay beach while enjoying the picturesque views around! It will be an experience of a lifetime for sure. So, take a day off from going on adventures and just chill on the beach amidst the salty sea breeze.
As you already know, many tourists love to hang out on Sri Lanka beaches as those are ideal locations to get a beautiful tan. Arugam Bay is situated in the dry zone of Sri Lanka. That means this is one of the locations where you can enjoy the perfect sunlight. Moreover, the beachside is also perfect to absorb the sunlight without minding the heat. So, Arugam Bay beach is also ideal for that.
Besides, since the Arugam Bay beach is not that crowded most of the time, you will be able to have a very peaceful time either by yourself or with your loved ones. Then, there are several cafes and restaurants on the beach side, so if you get quite hungry during your stay there, you can have a delicious meal or a snack from such a restaurant.
5. Exploring Panama Tank
This is another popular tourist attraction situated close to Arugam Bay. This is a must-visit site when you are in Arugam Bay.
Panama is a small village situated about 12 kilometers south of Arugam Bay. This small remote village is well-known among the tourists as it is a great place to enjoy the rural countryside of Sri Lanka and also a variety of wildlife. However, the Panama tank is the most interesting tourist attraction situated in Panama village. It is a very picturesque freshwater body which is also known as the crocodile point.
You will be able to reach the Panama tank from Arugam Bay within 20 minutes. After a fun ride through the Sri Lankan countryside and a forested area, you will get to the Panama tank. The reason why the Panama tank also goes by the name, the Crocodile point is that it is a safe haven for dozens of those predators. In fact, it is one of the locations in Sri Lanka where you can see a high number of crocodiles at the same place. While it is not in any way safe to get close to these violent animals, it is an interesting view to enjoy from afar. Besides, the neighborhood of the tank is filled with birdlife as well.
6. Visiting Kumana National Park
Kumana National Park is the most popular bird sanctuary situated in the country. It is also well known as an eco-tourism site.
This park consists of a land area of 18,149 hectares. But the most interesting feature of the park is the 200-hectare natural swamp lake inside the park.
Kumana National Park is the eastern sector of the very popular Yala National Park. If you are a fan of birdlife, then Kumana National Park should be on your must-visit list in Sri Lanka. The most common types of birds that you will see in this park are as follows.
Pelicans
Painted storks
Spoonbills
White ibis
Herons
Egrets
Little Cormorants
While Kumana National Park is most popular for birdlife, you will be able to see other kinds of wildlife as well such as elephants and leopards. And then, unlike many other national parks in the country, there is a different type of vegetation in the park with mangrove trees, Kumbuk trees, Karan fern, and marsh. And then, in comparison with the other national parks in Sri Lanka, Kumana is a less crowded park. Therefore, you will be able to have a very peaceful safari experience in Kumana.
So, while you are in Arugam Bay, don't forget to pay a visit to this bird sanctuary to have an unforgettable safari experience. This safari will take around 4-5 hours. Hence, it is better if you can go early in the morning or in the evening to avoid the heat.
7. Enjoying a Tuk-Tuk Ride in Arugam Bay
Sri Lanka is a country where you can find a tuk-tuk basically anywhere. A tuk-tuk is very different from any other vehicle. It is a fun vehicle to ride in as you can have a better view of the surroundings while feeling the wind on your face.
It is one of the best vehicles to travel around in a tropical country like Sri Lanka. So, going on a tuk-tuk ride is a must-have experience if you are exploring this country. Besides, Arugam Bay is also an ideal location to enjoy a fun tuk-tuk ride.
You can hire tuk-tuks for a very reasonable price to travel here and there in Arugam Bay. In fact, it is one of the cheapest methods of transport. Then, you can also go on tuk-tuk safaris in Arugam Bay. In a tuk-tuk safari, you can travel around Arugam Bay with a very experienced driver who is also a tour guide. In that way, you won't miss anything interesting in Arugam Bay.
Basically, this tuk-tuk safari will take you around the beach, for surfing, camping sites, and fishing as well. It also includes village tours and market tours and you will be able to explore some secret locations as well. Only three people can travel in a tuk-tuk at a time. Still, this will be one of the most fun experiences that you can have in Arugam Bay. So, don't forget to have a fun and safe tuk-tuk ride experience while you are in Arugam Bay.
8. Tasting Seafood at Arugam Bay
When you are visiting the Sri Lankan beachside, tasting seafood is something that you should absolutely give a try. It will be one of the most special experiences that you can have in Sri Lanka.
It won't be just another seafood dish that you taste. Sri Lankan seafood dishes are so delicious as they are cooked with the best spices in the world. So, you can also try the spicy goodness when you are in Arugam Bay. It will be quite different from the seafood dishes that you may have tasted on the southern beachside as well because the culinary culture in this part of the country is different.
There are many restaurants and hotels in Arugam Bay beachside for you to taste seafood dishes. These places can be placed in a wide range so that you can choose a place according to your budget and convenience. What's so special about seafood here is that all the raw materials are super fresh and just out of the ocean. Obviously, fresh raw material doubles the taste of a seafood dish.
Furthermore, you'll be able to try different types of seafood dishes prepared according to different types of culinary cultures. But don't forget to try a unique seafood dish from the Tamil culture while you are in Arugam Bay. It will be a delicious experience to have a seafood dish while enjoying the warm sea breeze at the beachside.
9. Visiting Lahugala Kitulana National Park
In Arugam Bay, you just don't have to just stay on the beach and try water sports. There are many more interesting tourist attractions around Arugam Bay and Lahugala Kitulana National Park is one such place.
The significance of this park is that it is one of the smallest national parks located in Sri Lanka. Even though it is a small land area, it doesn't make it any less special. In fact, it is an important habitat for a wide variety of wildlife and vegetation. In fact, this park is well-known for its elephants and endemic birds. So, if you are a wildlife and nature enthusiast, this is one of the must-visits, close by to the beautiful beaches of Arugam Bay.
Inside the Lahugala Kitulana national park, there are three main reservoirs. They are Lahugala, Kitulana, and Sengamuwa. Magul Maha Viharaya is also situated very close to the park. It is stated that around 150 elephants live in this park. So, during your visit to the park, you will be able to see large herds of elephants close to the Lahugala tank.
Some of the other important wildlife that you can see here are as follows.
Endemic Toque Macaque
Tufted Gray Languor
Sloth Bear
Golden Jackal
Rusty-spotted Cat
Fishing Cat
Sri Lanka Leopard
Wild Boar
Indian Muntjac
Sri Lankan Axis Deer
Sri Lankan Sambar Deer
Indian Pangolin
Indian Hare
Then, you can witness endemic bird species such as White-bellied Sea Eagle, Grey-headed Fish Eagle, Common Kingfisher, Stork-billed Kingfisher, and White-throated Kingfisher also in the park.
10. Experiencing an Ayurvedic Spa
Ayurveda is the indigenous medicinal practice of Sri Lanka. It is famous as an ancient healing system. Ayurvedic medicine uses natural ingredients. So, Ayurveda medicinal practice promotes the balance between humans and nature.
One of the best things about Ayurveda is that there are almost no side effects from Ayurvedic medicine. And also it was the main practice of medicine in Sri Lanka for thousands of years. Another significant feature of Ayurveda medicine is that it highlights the importance of prevention being better than cure. It also promotes the wellbeing of physical, mental and spiritual health. Besides, with Ayurveda, you can get personalized treatments for any type of ailment. Usually, massage treatments like oil massages are prioritized in Ayurveda.
There are many ayurvedic spas in Sri Lanka. It is very easy to find ayurvedic spas in areas with tourist attractions because many tourists love to experience the goodness of the ayurvedic treatments. In fact, now there are ayurvedic spas in many major hotels as well. So, in Arugam Bay also you can easily find many ayurvedic spas.
After a fun beach vacation, it is normal for you to feel exhausted. So, an ayurvedic oil massage treatment is the best way to refresh yourself before you go home. These massage treatments are beneficial for your skin as well. So, don't forget to get all these benefits from an ayurvedic spa while you are in Arugam Bay.
How to Reach Arugam Bay?
Arugam Bay is situated about 408 kilometers away from the main city of Colombo. In order to go to Arugam Bay, you can take a bus from the Colombo Bastian Mawatha bus terminal to Tangalle and take the rest of the distance to Arugam Bay by taxi. If not, you can take a bus to Passara and then take the rest of the distance there by taxi. Then again, you can also take a bus to Kataragama and then take a taxi from there. If you don't like to travel by public buses, you can arrange private transportation from the airport itself as well.
By chance, if you are traveling to Arugam Bay from Kandy, the distance between Kandy and Arugam Bay is 213 kilometers. The easiest way is to travel by train. You can take the train from Kandy to Badulla and go to Arugam Bay by taxi or bus. If not, from Kandy also you can take a private vehicle. However, in comparison with public transportation, private transportation can be quite costly.
What is the Best Time to Visit Arugam Bay?
Since Arugam Bay is situated in a dry zone, there is sunny weather in Arugam Bay throughout the year. Anyway, it is better to avoid the monsoon season as the area can be affected by heavy rains. Therefore, the best time period to visit Arugam Bay is during the time period from April to September.
Specifically, this time period is ideal for surfing as well. Many consider November to April to be the off-season in Arugam Bay. However, the beach is less crowded and very peaceful during this time. If you are visiting in the off-season, make sure that you check the weather reports beforehand.
How is Accommodation in Arugam Bay?
Arugam Bay is basically a tourist paradise. So, accommodation won't be a problem for you there. In fact, there is a wide range of accommodation facilities in the town. Those range from high-class hotels to low-budget home stays. So, you have the choice to pick a place according to your budget and convenience. You can even book such facilities online prior to your visit.
The Bottom Line
If you are a beach lover, you should definitely give a try to the picturesque Arugam Bay. In fact, your trip to Sri Lanka won't be complete without spending a few days in Arugam Bay. Most probably, it will be the highlight of your whole trip. And now, you know several interesting things to try there. So get your bucket lists ready and start planning the trip to Arugam Bay right away. Happy and safe traveling!