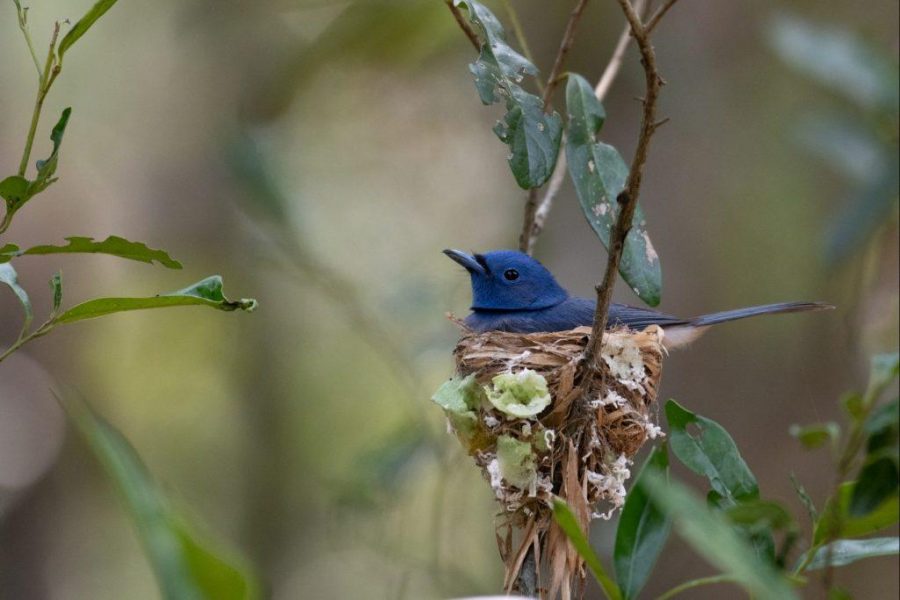 Sri Lanka, the splendid island nation, has the amazing power of keeping you captivated with the wild outdoors, owing to the extensive range of wildlife it houses. In fact, there are many and more places on this land of charms that create wonderful opportunities for you to dive into the greenery and witness the thrill and excitement. When considering this, Wilpattu National Park can never be forgotten. Thus, we are ready to share with you all about this national park in detail, through this read. Continue reading, and you are surely going to visit Wilpattu National Park as you get to know about it!
Wilpattu National Park
The land of the lakes, Wilpattu National Park is the largest national park in Sri Lanka. Regardless of the vastness and the unmatched exposure to the wilderness, Wilpattu is one of those places that is still unexplored by large crowds. Further, Wilpattu National Park dominates over 131,700 Ha of the island and is a collective of several other forest reserves surrounding it. Moreover, there are two entrances to Wilpattu. One is from Hunuwilagama and the other is from Eluwankulama. Besides, Wilpattu has inherited a unique landscape compared to other national parks in Sri Lanka, with deciduous forests, open grasslands, and a coastal belt. Furthermore, Wilpattu got its name because of the natural lakes present in the park, "Wil" meaning lakes in Sinhala, "pattu" meaning ten in Tamil.
The History and Cultural Heritage of Wilpattu National Park
Out of all the national parks in Sri Lanka, Wilpattu is the oldest and holds a special place in Sri Lankan history as well. According to chronicles, Prince Vijaya landed in Kudiramalai point in Wilpattu on his arrival to the island in 543 BC. The soil in this area is a coppery red, due to which Vijaya named the land "Thambapanni". Upon his arrival, he met the Yakka princess "Kuweni". Of course, historians believe Kuweni to be the mother of the Sinhala nation. Besides, the tale narrates that the palace of princess Kuweni was in Kala Villu in Wilpattu.
There are shreds of evidence that Wilpattu has been inhabited even before the period of written history. In fact, archaeologists have found evidence to show the existence of a burial ground in Pomparippu. Pomparippu is a village south of the Wilpattu National Park. According to lore, the son of King Dutugemunu and his love, Asokamala lived close in Virandagoda and Galbediniya, two villages encapsulated by the park. Later, British rule recognized Wilpattu as a wildlife sanctuary in 1905. In 1938, they declared it a national park. Furthermore, in 1947, the Forest Department of Sri Lanka declared the Northern region of Wilpattu as Wilpattu North Sanctuary.
On 14th May of 1985, the Liberation Tigers of Tamil Eelam (LTTE) broke in by force and killed twenty-something employees who worked in the Wilpattu National Park. Therefore, the authorities closed down the park after the incident. During the long hectic civil war of Sri Lanka, Wilpattu was abandoned and forgotten except by the poachers, Sri Lankan army, and the terrorists. In 2010, the park resumed welcoming visitors with the end of the 30-year civil war.
How to Visit Wilpattu?
Wilpattu National Park is situated 40 km west of Anuradhapura and 30 km North of Puttalam. The park is 188 km away from the capital, Colombo. To reach the park, one should travel on Colombo – Puttalam (A3) road and reach Puttalam town. From Puttalam, when you travel about 42 km on Anuradhapura – Puttalam (A12) road, you will see the Wilpattu National Park display board. From there, when you travel 7 km to the left, you will reach the Hunuwilagama entrance and the park office.
The ticket price ranges between USD 50 – USD 70 for adult foreigners. Also, anyone who visits this place has the chance to enjoy the park from 6 in the morning to 6 in the evening. The closest towns to Wilpattu are Nochchiyagama, Puttalam, and Anuradhapura.
Climate and Topography
Wilpattu National Park is in the dry zone with an elevation of 0 – 150 meters from sea level. The most prominent geographical feature in this land is the presence of Willus. Willus is a natural shallow lake full of rainwater. Carpets of grass surround these Willus. The park is cool even during the mid-day because of these lakes and the thick forest cover. There are around 50 willus in Wilpattu.
Despite its location in the dry zone near the northwestern coastal belt, the temperature in the park remains around 27 degrees Celsius. The dry season of the park starts in May and lasts till September. Wilpattu National Park receives its major share of rain from September to December from the North-East monsoons. With the Inter monsoonal rains which last from March to April, the park receives around 1000 mm of annual rainfall.
What is the Best Time to Visit Wilpattu National Park?
Since September to December is the rainy season in the park, the best time to visit is from February to October. Only 25% of the total area of the park is open for visitors. The rest of the park consists of dense forests with high biodiversity.
Vegetation at Wilpattu National Park
Wilpattu National Park is home to the following three distinct types of vegetation.
Littoral vegetation
Monsoon scrubs
Monsoon forests
Littoral vegetation includes salt grass that is found near the coastal belt, monsoon scrubs, and monsoon forests that inhabit tall trees. Furthermore, the following trees are most commonly visible in the jungle.
Palu (Manilkara hexandra)
Satin (Chloroxylon swietenia)
Weera (Drypetes sepiaria)
Milla (Vitex altissima)
Ebony (Diospyros ebenum)
According to an International Union for Conservation of Nature (IUCN) report, Wilpattu is home to 623 flowering plant species including 27 endemic species and 21 threatened species.
Wildlife at Wilpattu National Park
Leopards lying lazily beside the villus is a common sight you will encounter in Wilpattu. Similarly, a visitor will never miss taking a glimpse of herds of Sri Lankan elephants strolling towards lakes to quench their thirst. In the same way, the sight of a lone sloth bear looking for food is another common sight that you can see in the national park of Wilpattu.
Mammals at Wilpattu
Around 33 species of mammals reside in the Wilpattu National Park, and the below list specifies who they are.
Tufted Grey Langur
Toque Monkey
Purple-faced Leaf Monkey
Indian Hare
Indian Palm Squirrel
Sri Lanka Giant Squirrel
Golden Jackal
Sloth Bear
Small Indian Civet
Common Palm Civet
Golden Palm Civet
Indian Grey Mongoose
Indian Brown Mongoose
Ruddy Mongoose
Rusty-Spotted Cat
Fishing Cat
Jungle Cat
Sri Lankan Leopard
Asian Elephant
Eurasian Wild Pig
White-spotted Chevrotain
Red Muntjac
Chital / Indian Spotted Deer
Sambar
Asian Wild Buffalo
Indian Jerbil
Eurasian Otter
Painted Bat
Schneider's Leaf-nosed Bat
Indian Flying Fox
Pygmy Pipistrelle
Long-armed Seth-tailed Bat
Indian Crested Porcupine
Among these mammal species, some are highly significant. The following sections will enlighten you about them.
Sloth Bears at Wilpattu
Sloth bears are a highly threatened species that live in these woods. In fact, the IUCN reveals that sloth bears may be the first large carnivore that the world loses. However, the Wilpattu National Park shelters a good number of sloth bears. They can be commonly seen during the fruiting season of the Palu tree which is from June to July. They feed themselves with the plants and the insects that are found in their surroundings. Besides, they are really fast, yet can be rarely spotted running.
Asian Elephants at Wilpattu
If you are excited to observe the majesty of Asian elephants, a visit to the Wilpattu National Park is simply a must. As you might already know, 10% of the Asian elephants in the world are from Sri Lanka, and the elephant population at Wilpattu National Park covers a good percentage of it. However, the best way to spot these dark black giants is going on a jeep safari. Observing the lives of these tuskers in their natural habitat itself would be a wonderful opportunity and the delight you gain likewise is second to none!
Sri Lankan Leopards at Wilpattu
There is no secret that the Sri Lankan leopards are star attractions. So, if you are also longing to observe these creatures and to capture the best of them, visiting Wilpattu National Park is simply a perfect choice. You can find Sri Lankan leopards roaming freely in the wild out there, and your guides are to help you to reach the best places to spot them at the best times of the day. However, early morning hours are the most appropriate to spot a good number of Sri Lankan leopards within the national park premises, and if you are lucky enough, you might be able to spot a few lazy leopards on trees during the afternoon hours as well.
Toque Monkey at Wilpattu
The reddish-brown colored Toque Monkey is seen in large numbers at Wilpattu National Park. To be specific, they can be commonly seen in troops, and a troop would generally have around 10 to 40 members. The swift actions and the eye-catching behaviors of these creatures are sure to fascinate your eyes and offer you a wonderful experience.
Reptiles at Wilpattu
The land of Wilpattu is a safe home for a large group of reptiles as well. During the day, reptiles will stay hidden in the jungle, away from the human eye. Still, if you reach the best spots in the park at the best times, you can surely catch sight of a few of them.
Sri Lankan Flying Snake
Common Bronze-back
Common Bridle Snake
Flowery Wolf Snake
Sri Lankan Rat Snake
Indian Cobra
Boulenger's Bronze-back
Trinket Snake
Forsten's Cat Snake
Sri Lankan Keelback
Indian Rock Python
Reed Snake
Beddome's Cat Snake
Green Vine Snake
Common Indian Krait
Merrem's Hump-nosed Pit Viper
Common Wolf Snake
Green Garden Lizard
Painted-Lip-Lizard
Lowland Kangaroo
Devaka's Fan-throated Lizard
Sri Lankan Chameleon
Four-claw Gecko
Spotted House Gecko
Common House Gecko
Bark Gecko
Termite-hill Gecko
Common Skink
Bronsegreen Little Skink
Spotted Skink
Land Monitor
Water Monitor
Mugger Crocodile
In addition, you will be able to observe Parker's Black Turtle, Spotted Black Turtle, soft-shelled tortoises, star tortoises, and pond turtles roaming around the villus as well.
Birdlife at Wilpattu
Wilpattu is the home to an array of birds including many species of owls, terns, and eagles. When considering the bird species tout there we can identify the Sri Lankan jungle fowl, Ceylon wood shrike, black-capped bulbul, and Ceylon grey hornbill, which are some who are nesting in these woods. Moreover, the villus in the park attracts a bevy of water birds into the park. Some of the birds that you can spot here are as follows.
Little Grebe
Spotted-billed Pelican
Little Cormorant
Indian Shag
Great Cormorant
Indian Darter
Little Egret
Large Egret
Median Egret
Grey Heron
Purple Heron
Cattle Egret
Indian Pond Heron
Little Green Heron
Night Heron
Malay Bittern
Yellow Bittern
Chestnut Bittern
Black Bittern
Pointed Stork
Openbill
White-necked Stork
Lesser Adjutant
Glossy Ibis
White Ibis
Spoonbill
Lesser Whistling Teal
Comb Duck
Cotton Teal
Shoveller
Pintail
Garganey
Common Teal
Crested Honey Buzzard
Black-winged Kite
Black Kite
Brahminy Kite
White-bellied Sea Eagle
Grey-headed Fishing Eagle
Crested Serpent Eagle
Pallid Harrier
Shikra
Besra Sparrowhawk
Black Eagle
Himalayan Buzzard
Booted Eagle
Crested Hawk-Eagle
Mountain Hawk-Eagle
Osprey
Indian Peafowl
Apart from that, Wilpattu National Park attracts migrant birds as well. From March to November, the park becomes the home of migrant birds. So, if you wish to observe some migrant birds as well, of course, it would be the best time!
Butterflies at Wilpattu
A good collection of vibrant butterfly species also make Wilpattu National Park their home. The greenery out there, and the colorful blossoms that one can find here and there, create a pleasant environment for these butterflies to dwell in.
Great egg fly, common Mormon, blue Mormon, common rose, crimson rose, banded peacock, great orange tip, and glad-eye bush brown are some of the butterflies which are spotted in the Wilpattu National Park. So, a visit to this park will surely create wonderful opportunities to observe them, as well as to capture their best moments.
Jeep Safaris at Wilpattu National Park
A jeep safari at Wilpattu National Park is simply one of the best things for you to do on this splendid island. In fact, the wonderful opportunities it creates for you to observe the wildlife up close and personal are indeed impressive. However, you can facilitate yourself from jeep safaris that are available in the vicinity of the national park. Online bookings are available for them as well.
However, compared to other national parks, Wilpattu is still less-known and untouched. Therefore, fauna in the region is more skittish to the human presence. Indeed, a safari guide will take you through the forest and even in the presence of wild animals. They will guarantee your safety additionally.
Half-day safaris are ample in enjoying the scenery, spotting leopards and elephants, and observing birds. But you won't regret a full day safari which will guarantee the full experience in the wilderness. The cost of a jeep safari, their time duration, and the additional services they offer vary from the service provider. So, it is up to you to choose the best package from the best service provider in order to fulfill your experience expectations!
Photography Opportunities at Wilpattu National Park
Observing wild animals in their natural habitats and capturing precious wildlife photos is a luxury that Wilpattu National Park offers to visitors. Thus, this park indeed happens to be a favorite of any of the wildlife photographers.
The spectacular gatherings of the Sri Lankan elephants, the lazy leopards in the wild, the super-excited monkeys, and whatnot? Yes, all of them create the perfect scenery for your amazing captures. Besides, the wilderness of Wilpattu, featuring the large, open grassy areas and small patches of flooded forest form the most wonderful settings for your most perfect captures. So, owing to all these reasons, Wilpattu National Park happens to be a must in any of the wildlife photography tours. Therefore, if you are a wildlife photographer, Wilpattu National Park should certainly be a part of your journey.
Deforestation in Wilpattu National Park
As you might already know, one of the major environmental issues in Sri Lanka is deforestation. This issue impacts Wilpattu as well. In fact, the illegal deforestation of the Wilpattu National Park has started as early as 2010, since its reopening to visitors.
Since 2010, building housing schemes for those who are internally displaced by the war have been carried out in the boundaries of Wilpattu National Park. Moreover, in 2012, the Kallaru forest reserve was cleared and later the deforestation spread to Vilathikulam forest reserve. From 2015, illegal deforestation in Wilpattu for housing and agriculture purposes took a legal outlook with the patronage of a certain parliament member. However, the reports claim that nearly 20000 Ha of the Wilpattu National Park have been cleared.
In 1988, Sri Lanka had 82% of the land under forest coverage. But, the government and the military had to clear the forest to deprive the enemy of their shelter. However, in 2015, the forest coverage was only 29% of the total island. Thus, the Sri Lanka Forest Department has initiated a reforestation project worth 1 billion rupees following a court ruling in 2021.
The Bottom Line
Above all, if you are a nature lover, or a wildlife lover to be specific, Wilpattu National Park is indeed a must-visit on this beautiful island nation. The thrill and excitement you witness as you observe the life of wildlife up close and personal, and the amazing photography opportunities you get here, are promises if you choose to visit this significant national park. So, ever planning to visit Sri Lanka? If so, make sure that you visit Wilpattu National Park to witness this delight yourself. Happy and Safe Travelling!