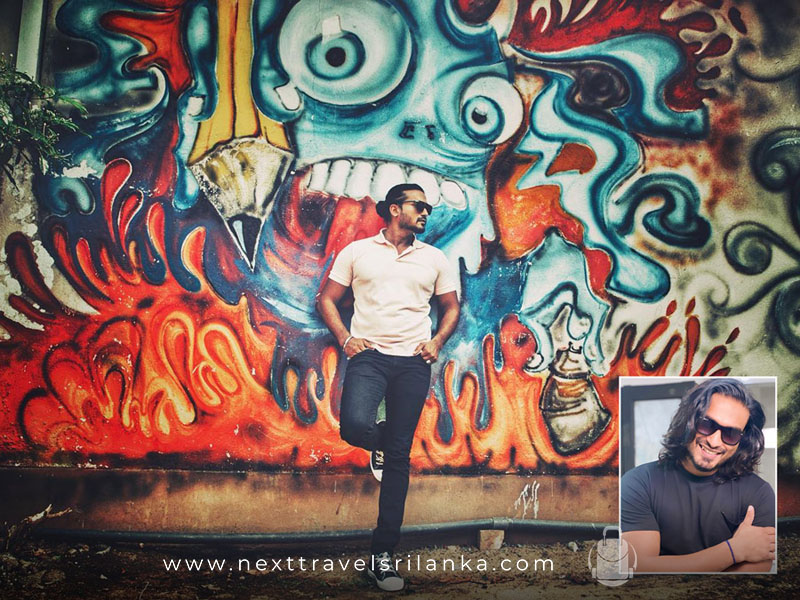 Sri Lanka is a country with a unique cinema industry. Over the past few decades, Sri Lankan cinema has developed into a very impressive state where it receives attention and appreciation from both local and international audiences. The multi-talented artists of the island nation have contributed a lot for the industry to thrive into success. Among these artists, there are several well-known names as well. Hemal Ranasinghe is such an unforgettable name in the Sri Lankan cinema industry.
This young actor is well-known for his good looks, charismatic personality, and incredible talents. He is even famous as the dream star of Sri Lankan cinema. There is an impressive story behind how he rose up to be a star on his own. There is also a lot to learn from the character of Hemal Ranasinghe. So here's all you need to know about this handsome superstar of Sri Lankan cinema!
Early Life of Hemal Ranasinghe
Hemal Sachindra Ranasinghe was born on the 25th of August 1984 in the city of Matale. He is the third-born child of his family.
His father is Senarathne Ranasinghe and he is an Ayurvedic doctor. His mother is Vishaka Chithrangani Mediwaka and she is also an Ayurvedic doctor. Hemal Ranasinghe has three brothers.
He received his education from St. Thomas College in Matale where he excelled as a notable student. He participated in many extra-curricular activities and he was also a member of the school rugger team and the martial arts team. Hemal's father has been a huge movie fan. Hence, his family has had a tradition of going to the cinema for the 9.30 pm show. This has been a major inspiration in Hemal's cinema journey and his father's biggest dream has been to see himself on the big screen.
His Career as an Actor
While looking for opportunities in the cinema industry, Hemal started working in a private institution. Because of his dream, he was ready to take any opportunity. However, one of his friends suggested that he participate in the 'Manhunt' contest in 2007 while they were in the gym. And yes, he was fortunate enough to win the contest and this was his first step in entering the cinema.
Even though he started off his career as a model, his dream had become to be an actor. So, in 2008, Hemal participated in an advertisement for a popular telecommunication company. This advertisement became quite popular at the time, and indeed, it brought him good luck. As a result, a popular movie director named Udara Palliyaguru invited him to face an audition for his newest movie via Facebook.
During that time, Hemal Ranasinghe was participating in the 2010 Mister World Pageant representing Sri Lanka. On his return to Sri Lanka, he participated in the auditions for Udara Palliyaguru's movie. Accordingly, he got selected to star in the movie. So, the movie 'super six' became Hemal's debut movie. However, he was not able to receive that much recognition from this movie. Then, he also starred in a teledrama in 2014. Later on, he acted in a movie called 'Pravegaya', and it is the movie that earned him recognition and popularity from the audience.
Movies of Hemal Ranagsinghe
Among the many movies in which Hemal acted, the following are highlights.
1. Pravegaya
'Pravegaya' was out in 2015. This is one of the most commercially successful movies in the Sri Lankan movie industry and Hemal was the leading actor in this movie. Therefore, many consider it the turning point of his career. The producer of the movie, Sandesh Kumar invited him to lead in this movie after noticing his talents from 'Super Six'. He was fortunate enough to act alongside the; legends of the industry such as Mahendra Perera, Jayalath Monarathne, Jackson Anthony, Sanath Gunathilake, and Ranjan Ramanayake. In Pravegaya. The leading actress in this movie was Udari Perera. However, Hemal Ranasinghe received much love from the audience due to his charming looks and talents in this movie.
2. Address Na
After Pravegaya, Hemal again got the opportunity to star alongside Jacskon Anthony, Mahendra Perera, Kamal Addaraarachchi, and Sabeetha Perera in the movie 'Address Na' in 2015. It was a movie by the legendary actor and director, Jackson Anthony. Hemal was able to collect so many great experiences from his character in this movie. Of course, this was a movie where Hemal's talents were shown in a different light.
3. Adaraneeya Kathawak
This is a romantic movie directed by Priyantha Kolambage in 2016. Hemal acted as the leading character of this movie alongside Udari Warnakulasooriya, Aruni Rajapaksha, and Bimal Jayakodi. The catchy songs of this movie became highly popular during the screening of this movie.
4. Zoom
Hemal Ranasinghe acted in this movie which came out in 2016. Sameera Wakwella directed this, and it belonged to the genre of horror. Hemal got the opportunity to act alongside Jayalath Monaratne again in this movie. Sheshadri Priyasad and Dinakshie Priyasad joined him as leading actresses for this movie.
5. Bandhanaya
This is also a horror movie where Hemal Ranasinghe performed as the leading actor. Bandhanaya was directed by Udayakantha Warnakulasooriya and it was screened in 2017. This is a movie where Hemal could show his talents from a different character as he acted as the carefree handsome love interest in many of his movies. However, in the movie 'Bandhanaya', Hemal portrayed the character of a father of two children in a rural area. This is one of the most unique movies of Hemal's acting career.
6. Dedunu Aakase
In 2017, Hemal again acted under the direction of Priyantha Colombage in the movie 'Dedunu Akase'. The plot of this movie is about a love triangle. In this movie also, Hemal acted alongside the legendary actor, Jayalath Monarathne. Moreover, he acted in this with his co-stars Chulakshi Ranathunga and Teena Shanell.
7. Thala
In 2019, Hemal portrayed the character of a teacher in a school in a rural village in this movie under the direction of Palitha Perera. He was again the leading actor in this movie with Jayalath Monarathne and Kalani Dodamthenna. And yes, all these details prove to us that Jayalath Monarathne was one of the legendary actors who supported Hemal in many of his movies.
8. Vijayaba Kollaya
This is a historical movie directed by Sunil Ariyarathne and it was screened in 2019. Here also, Hemal portrayed one of the most unique characters of his career. He received much appreciation for the action scenes of this movie. Hemal acted alongside Ashan Dias and Senali Fonseka in the movie, 'Vijayaba Kollaya'. Undoubtedly, Hemal gave out one of his best performances in this movie.
9. U-Turn
In this movie, Hemal portrayed the character of a police officer under the direction of Channa Deshapriya. This movie was screened in 2018. The upcoming actress, Chanu Dissanayeka was the leading actress in this movie. This is one of the most noticeable characters played by Hemal, especially because of the unique deliverance of dialogues.
10. Colombo
This is another movie where Hemal played the leading actor. This movie was directed by Asama Randil and was screened in 2021. This is also another unique character portrayed by Hemal alongside talented actors such as Dharmapriya Dias and Kumara Thirimadura.
Hemal Ranasinghe in Kollywood
Hemal is one of the Sri Lankan actors who could perform in international movie industries representing Sri Lanka. He performed as the leading actor in the movie 'Second Show'. The South Indian director, A.T. Gnanam directed it. In this movie, he acted alongside popular Indian actors such as Ajmal Ameer and Pallavi Subhash. This movie came out in both Sinhala and Tamil languages. There are high hopes in the industry for this movie to be a huge success.
Upcoming Movies of Hemal Ranasinghe
There are several movies of Hemal Ranasinghe, in which he has acted, but not yet produced. We would be able to see them in cinemas in the future. Some such movies are:
Sihina Abhisheka
Ice Cream
Ashawari
Maria
The Bottom Line
Hemal Ranasinghe is undoubtedly one of the most sought-after actors in the Sri Lankan movie industry at present. His unique personality and charming looks have earned him much success in the industry. Even though he doesn't star in movies very often, he still remains to be the most popular actor in the country. He is one of the actors who believe in quality over quantity. Thus, he receives much love from young fans as the dream prince of Sri Lankan cinema. He has already proved his immeasurable talents as a young actor in the country. So, we wish him all the very best with his future endeavors as well!