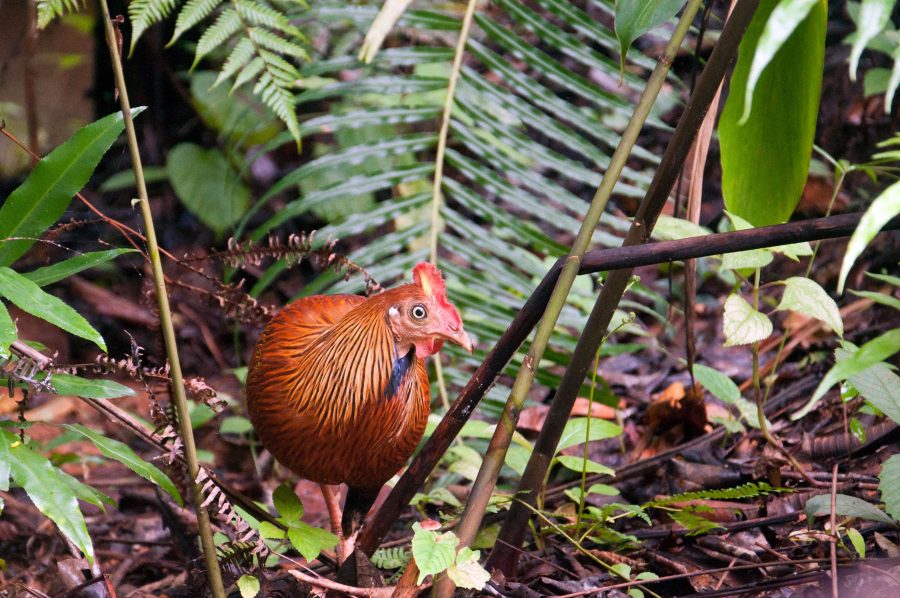 Are you looking for a holiday destination that would pamper you with all the comforts and fascinations? If so, the island of Sri Lanka happens to be your ideal choice. Out of all the reasons you have to choose Sri Lanka such as its golden shores, extensive range of wildlife, pleasant climate, and wonderful ayurvedic treatments, the fascination of bird watching on the island ranks high as well. So, if you are a bird lover or a nature enthusiast, we are sure that you are willing to know about birdlife in Sri Lanka in detail. However, when considering with regard, the endemic bird species play a major role. Thus, we thought of focusing this read on them. Still, for a better overview, let us first have a quick glance over the birds in Sri Lanka, in general.
Birds in Sri Lanka
Sri Lanka, previously known as Ceylon is a tropical country and is located just north of the equator. Thus, clearly distinguishable dry zones and wet zones are present in Sri Lanka. Owing to this reason, Sri Lanka provides a beautiful homeland for both resident and migratory birds. Therefore, regardless of the area of the country, Sri Lanka has a very rich and abundant bird diversity. However, the bird population of different areas vary depending on factors such as the feeding areas, shelter, protection, camouflage against predators, weather conditions, water, and nesting areas. Accordingly, there are some hotspots where you can find great variants of birds within the country.
Anyhow, there are approximately 505 recorded bird species that have made Sri Lanka their habitat. The total number includes not only Sri Lankan resident birds, but also migratory birds species that run away from their breeding lands to avoid winter weather. Amidst all, 34 bird species are confirmed to be endemic. Since Sri Lanka is very close to the southern tip of India, some resident birds are a common sight in both India and Sri Lanka. However, more than 80 of the resident bird species are recorded as very distinct races to Sri Lanka.
So, considering all these factors, we can prove to you that Sri Lanka is a beautiful destination to observe vibrant variations of birds throughout the year. So, why not? Let us get to know more about the bird species in Sri Lanka!
Endemic Bird Species in Sri Lanka
As mentioned earlier, there are about 34 endemic bird species recorded in Sri Lanka. And yes, the majority of these endemic birds are in low lands of Kithulgala and Sinhalaraja forest reserves while some are in high lands such as Horton plains. Some of the most common endemic bird species in Sri Lanka are as follows.
Sri Lankan Spurfowl
Ceylon Jungle Fowl
Ceylon Woodpigeon
The Ceylon Green-Pigeon
Ceylon Hanging Parrot
Red Faced Mal-Koha
Serendib Scops-Owl
Ceylon Grey Hornbill
Green Billed Coucal
Black-capped Bulbul
Ceylon Whistling Thrush
Dusky Blue Flycatcher
Legge's Flowerpecker
Ceylon White Eye
The Ceylon Blue Magpie
Ceylon Hill Mayna
Of course, you might be excited to know more about these wonderful birds. Continue reading, and you will get to know all about these endemic bird species.
1. Sri Lankan Spur-fowl
Sri Lankan Spurfowl or 'Haban Kukula' in Sinhala, commonly lives in the rain forests of Sri Lanka and has the scientific name Galloperdix bicalcarata. In fact, this bird name has arisen due to the multiple metatarsal spurs. This elusive bird species is a member of the Pheasant family. Further, like most of its relative bird species, Sri Lankan Spurfowl comes under the category of earthbound birds.
However, it is hard to spot this bird in the wild because they are very attentive, timid and secretive. Still, they can be identified clearly from a distance due to their characteristic raucous ringing crackle. Besides, since the bird is mundane, they make ground nests.
Moreover, the Sri Lanka Spurfowl is approximately 37cm long. Furthermore, it has a brownish upper body, wings and tail. The female birds show chestnut underparts, while the males show crimson red legs and bare facial skin with a black and white dorsal plumage. These birds live in pairs and lay about 2-5 eggs in a shallow hallow. Also, they prefer to eat invertebrates, seeds, fruits and spiders.
2. Ceylon Jungle Fowl
Ceylon Junglefowl or the Sri Lankan Junglefowl has the scientific name Gallus lafayettii. Further, this bird is from the Galliformes birds and closely related to the Red Junglefowl. And a must note! This colourful bird species is the national bird of Sri Lanka.
Moreover, the Ceylon Jungle Fowl is common in almost every part of Sri Lankan dry and wet zonal forests and scrub habitats. More specifically, Kitulgala, Yala and Sinharaja are homes for them. Besides, these mundane birds spend most of their time scratching the forest floor for various foods. Also, they show anti-predatory behaviours.
Further, the Ceylon Junglefowl is one of four species of birds in the subfamily of the Gallus. The male Sri Lankan Junglefowl resembles a large muscular rooster and it is around 75cm long in size. They have an orange-red plumage and dark purple to black wings and tail. Female birds are much smaller and they are about 35 cm in size. The plumage is dull brown with white patterns. Females lay 2-4 eggs on a forest floor nest or in nests of other birds. Eggs have variant colours.
3. Ceylon Wood Pigeon
Ceylon Wood Pigeon or Sri Lankan Woodpigeon lives in Horton Plains or Sinharaja forest as pairs or small groups. Further, this bird has the scientific name of Columba torringtoniae. It is about 36 cm in size, and the head of the bird has a lilac colour. Moreover, the upper part of the body and tail are dark grey, and the belly has a pale lilac colour.
These birds show general pigeon characteristics. In fact, they build nests on trees with sticks and lay only one egg. Further, they live in canopy trees but come down to the forest floor for food. These pigeons are more silent species and only make a unique sound in their breeding season.
4. Ceylon Green-Pigeon
In the areas of Kitulgala, Udawalawa and Sinharaja, Ceylon Green-Pigeons are commonly spotted and they are the most familiar among all the green pigeons. They live as singles or as small flocks and fly all the way from low country to hill country. Besides, they are common around forests as well as around home gardens in villages.
The scientific name of this bird is Treron pompadora. And yes, as its scientific name suggests, it is a beautiful bird that belongs to the bird group of Treron. It shows the general flying characteristics of normal pigeons and flies fast in a direct path. Further, these birds make their nests with sticks in wooden forests and lay two eggs in them, and the eggs are usually white. Ceylon Green-Pigeons eat seeds or most fruits.
5. Ceylon Hanging Parrot
Sri Lankan Hanging Parrot with the scientific name Loriculus beryllinus is a beautiful parrot species with brilliant green colour. It is most common in the wet zonal low country to the hill country with high altitudes. Forests, habitats, plantations and home gardens are the residences of these birds. Kandy, Sinharaja and Kitulgala are ideal locations to spot these small, green parrots. Besides, this species has a stable population.
When considering its appearance, the Ceylon Hanging parrot is a small bird with a short tail. Further, the adult birds have a red crown and a rump while younger ones have an orange crown. They are approximately 13cm long and have a specific orange colour tint in their back and nape. Moreover, the bill is red and the chin has a pale blue colour.
These parrots are less sociable than other parrots and they usually stay as singles. In the breeding season, they fly as small flocks. Further, the Ceylon hanging parrots have a characteristic whistling call. Holes in the trees are the homes for these birds and they lay 2-3 eggs at a time. However, they stay on trees and never descend to the grounds. And if you have seen the Sri Lankan 1000-rupee banknote, yes, it is this bird's image that it features.
6. Red-Faced Mal Koha
Red-Faced mal Koha, Phaenicophaeus pyrrhocephalus is an endemic breeding species in Sri Lanka. It is a quite large bird and mostly seen in wet zone forests. And to be specific, Sinharaja is the best place to spot these birds.
They live in pairs. Besides, in a single feeding flock, there are about 2 or 3 pairs. However, the Red-Faced Mal-Koha is a vulnerable or threatened endemic bird species in Sri Lanka.
They come under the order of Cuckoo birds. This bird is around 46cm long in size but they are hard to spot even with this size and hideous colour. Further, this bird has a dark green back and a black colour crown and a throat. Also, a highly distinguishable red patch is present around the eye and the beak is green. Moreover, they have graduated long tails.
The Red-Faced Mal-Koha eats insects and makes nests on trees to lay 2-3 eggs at a time. Besides, these are very quiet bird species and only make a very unfamiliar grunt.
7. Serendib Scops-Owl
Serendib Scops-Owl, Otus thilohoffmanni is an owl species that is endemic to the southwest of Sri Lanka. Further, this is an endangered bird type on the island. However, it was discovered very recently.
In total, these birds are very few as a population. They start hunting for food in the early hours of the night and eat beetles and moths as their diet. Their callings are very prominent in the dusk. The Head of the owl is reddish-brown and the facial disk has a slight brown colour. Moreover, their bill is long and has an ivory-white colour. The upper part of the body is blackish-brown and has fine dark spots in paler areas of the body. The underparts of the body show a paler brown colour. Also, the Serendib Scops-Owl is around 16-17 cm long and has wings of a length of around 130-140 cm. And yes, this bird species is also significant, since its image is printed on the Sri Lankan 20-rupee banknote.
8. Ceylon Grey Hornbill
There are two hornbills in Sri Lanka and Ceylon Grey Hornbill is the smallest among them. Scientifically, the bird is known as Ocyceros Gingalensii and can be spotted easily on low country forests, home gardens, well-wooded areas and in some hill country areas. However, the Kitulgala forest is the ideal site to watch this bird generation.
The female birds are darker in colour while males are paler in colour. Their upper side of the body is grey and the underparts are white. Wingtips and outer tail are white while the bill has no casque. Besides, they have a brown colour crown.
Further, these hornbills behave as pairs and small groups. Generally, Sri Lankan Grey Hornbill is around 4 cm long. In the incubation period, female birds lay around four white colour eggs and locks in a tree hole with cement made of mud and fruit pulp. A small hole is there, and the male provides food through it. The usual diet of these birds are fruits, lizards and insects but occasionally they eat small rodents and reptiles as well.
9. Green Billed Coucal
Green Billed Coucal, generally known as 'Bata Atti-kukula' or 'Wal Atti-kukula' in Sinhala is an endemic resident bird species in Sri Lanka. They are common in Sri Lankan wet zones but the bird is listed in the IUCN red list as a vulnerable bird group. Green Billed Coucal, or the Centropus chlorohynchos is a member of Cuckoos. Due to the deforestation and fragmentation of forests, the bird population is declined gradually. They make nests in bushes and lays 2-3 eggs at a time.
Green Billed Coucal birds vary in size because there are medium to large-sized birds of about 43 cm long. Their head and body are purple-black. Further, the upper side of the wings are maroon coloured and the underside of the body is black. Also, this bird has a long tail which is dark green. Male and female birds are similar to each other while juveniles are duller and covered with hair. Small insects, vertebrates, snails and caterpillars are the diet of this Green Billed Coucal. However, it is hard to spot these birds in dense forests.
10. Black Capped Bulbul
Black-Capped Bulbul is common to most open forests and woodlands in both low and hill lands. Further, this bird has a black cap and hence known as Black-headed Yellow Bulbul. The scientific identification of this bird is Rubigula melanicterus. Moreover, this endemic bird species is from the Bulbul family.
This passerine is not threatened according to the IUCN red list. In Sinhala, the bird is popular by the name "Hisa Kalu Kondaya" and both these Sinhala and English names were given to this bird based on its black cap. The upper part of the body has an olive-green colour and the lower parts have an olive tinge. The tail is brown in colour and has a white tip on the outer tail end. The throat is yellowish and male birds have red iris while female birds have brown iris. Besides, the Black-Capped Bulbul birds live as pairs or small flocks. They build nests in bushes and lay 2-4 eggs in a normal clutch.
11. Ceylon Whistling Thrush
Coming from the Muscicapidae family, Ceylon Whistling Thrush (Myophonus blighi), reside in Sri Lanka as an endemic breeding bird species. In the IUCN red list, the bird is categorized as an endangered bird species. They are found in Sri Lankan hill country areas as well as other dense forest areas. This bird population is declining due to habitat loss. In Sinhala, the bird is popular with the name "Lanka Arangaya". However, the Ceylon Whistling Thrush bird got this name because of its singing nature which comes out as a whistling sound.
This bird is infamous as hard to spot bird even with the whistling sound of the male birds. They are very small in size regardless of gender and approximately the length is about 20 cm. These birds have overall black colour in appearance. Moreover, both the males and females have a bright blue patch on the shoulder.
Besides, the Ceylon Whistling Thrush hardly form flocks. They are notorious as omnivorous who eat insects, frogs or earthworms mostly. They build cup-shaped nests in bushes and lay 1-2 eggs at a time.
12. Dusky Blue Flycatcher
This is a bird, endemic in the Sri Lankan hill country and coming from the flycatcher family. Further, they are scientifically known as Eumyias sordidus but previously included in the Muscicapa genus.
This small passerine is in the near-threatened level according to the IUCN red list. The bird is very small and in length, it is around 15 cm. The mature birds are a mix of blue and ash with a slightly white belly. Male and female birds are similar to each other but females are duller a bit in appearance. The beak is broad and black. Even though the birds are small in size, they are easy to spot. Their diet consists of flying insects, beetles and caterpillars. Besides, this Dusky blue flycatcher's image is printed on the Sri Lankan 50-rupee banknote.
13. Legge's Flowerpecker
Legge's Flowerpecker is a beautiful bird species and commonly seen in Sri Lankan wet zonal low lands. Thus, they are rarely found in the hill country. Moreover, the bird can be spotted in dense forests, well-wooded habitats or sometimes in home gardens too. Moreover, Kitulgala, Sinharaja and Kanneliya are ideal locations to spot these flowerpeckers.
In Sinhala, this bird is identified as "Lanka Pilachcha" and has the scientific name of Dicaeum vincens. In IUCN red list, the conservation status of this bird is recorded as nearly threatened. The size of the Legge's Flowerpecker is not more than 10 cm in total length. Further, it has a very short tail and a curved bill. Its appearance, especially the body upper parts are close to blue-black colour, and the lower body parts are yellow. Female birds are duller in appearance compared to males. These birds build nests that are suspended from trees and those nests have a parse like a shape.
14. Ceylon White Eye
The commonest bird species in the hill country of Sri Lanka is the Ceylon White Eye (Zosterops ceylonesis). Sri Lanka White Eye bird is known as "Lankan Sithasiya" in Sinhala. In the IUCN red list, the conservation status of this bird is recorded as the least conserved since no threat has identified yet. However, this endemic, resident breeding species is a small passerine bird coming from the white-eye family. The prominent white colour ring around the eye is the main reason to name this bird as 'Ceylon White Eye'.
When considering its appearance, the bird is about 11cm long. The body upper parts and neck sides are having an olive-green colour. The crown and the forehead are darker in appearance. Further, the chin, throat and upper breast areas have a distinct green-yellow colour. Its bill is dark and the wings are greenish from the back with brown coloured edges. Iris ranges from yellow to radish brown colour. Between the eye and the bill, there is a significant dark patch. However, these birds are common in forests, habitats or gardens and they are seen in larger flocks. They make nests in trees and lay around 3 eggs in a clutch. Besides, their eggs take a slight blue colour.
15. Ceylon Blue Magpie
Ceylon Blue Magpie is a very beautiful and colourful endemic bird species in Sri Lanka. This spectacular bird resides in both wet zonal and hill country forests. In Sinhala, the bird is famous as "Kahi Bella". These birds make raucous noises harshly in rainy weathers. At times, the call is clear as a bell sound. Ceylon Blue Magpie is a very scarce bird but locally common. The scientific name of the bird is Urocissa ornata and they are coming from the Corvidae family. As per the IUCN red list, the bird Ceylon Blue Magpie is a vulnerable bird species at a threatened level. The bird population is regularly declining due to fragmentation and deforestation.
The size of the bird is about 42-47 cm in length and this is quite a large bird, which is yet a bit smaller than a crow. Besides, the appearance of the Ceylon Blue Magpie consists of a blue and chestnut colour plumage. It has a long graduated blue colour tail ending with a white colour tip. The speciality of this bird is that the bill, legs, feet and eye-ring are having a vibrant red colour. Both adult male and female birds are having similar characteristics while juveniles are a bit dull in appearance. They build nests on trees with sticks and lay around 4 eggs in a clutch. Usually, they fly as flocks but they are occasionally seen as pairs or in solitary.
16. Ceylon Hill Mayna
Ceylon Hill Myna or Sri Lankan Hill Myna is an endemic breeding bird species in Sri Lanka coming from the starling family. Gracula ptilogenys is the scientific identification of this bird. Further, the Ceylon Hill Myna is recorded as a near-threatened bird species in the IUCN red list.
Usually, these birds are spotted in forests and cultivations. In Sinhala, the bird is famous with many names such as "Sela lihiniya, Mal Kawadiya and Kampatiya". This bird is omnivorous. The total appearance is black and has a white colour patch on the wings. The eye has a very pale grey colour. The beak is orange-red. Further, the size of this bird is about 25cm in length. A purple tinge is on the neck and head. Both male and female birds share the same appearance characteristics while juveniles are less glossy with a dull-coloured back. Ceylon Hill Myna builds nests in tree holes and lays about 2 eggs in a clutch.
The Fascination of Bird Watching in Sri Lanka
As you might already know, the tropical island Sri Lanka is home to many resident birds and migratory birds owing to its climate, food supply and water level. Thus, with a high bird density, Sri Lanka gives a spectacular experience of bird watching. During the day and night, birds are spotted doing various activities like searching for diet, flying, perching on trees, feeding juveniles, and resting on nests. Besides, diurnal birds are most active in the day time and it is the best time period to spot most of the bird activities. Few birds are nocturnal and their activities are observable at night.
The goal of most bird enthusiasts is to spot all 34 endemic birds of Sri Lanka. However, the best way to spot most of them is to go on a bird watching tour with an experienced travel guide who knows the perfect timing and locations to spot many of the birds.
However, sighting many of the birds with a single trip is hard but there are bird watching trips with various packages enabling people to get most of their experience. Most bird watching packages include pickups from the airport, overnight stays at hotels, breakfast, lunch and dinner, refreshments and a travel guide facility.
Best Places to See Endemic Bird Species in Sri Lanka
Various popular bird-watching destinations are there in this bird paradise, Sri Lanka. Some of them are forests, while others are grasslands, habitats, scrublands, wetlands, seas and agricultural lands. All the below mentioned locations are rich with bird diversity and every location will give a different and exciting experience to the visitor.
Anawilundawa Bird Sanctuary
Wilpattu National Park
Sigiriya Sanctuary
Udawattakele Sanctuary
Knuckles Forest Reserve
Kitulgala Rain Forest
Victoria Park Nuwara Eliya
Horton Plains National Park
Kumana National Park
Bundala National Park
Sinharaja Rain Forest
A good camera, binocular and a field guide is all that is needed to get the most of these trips. But in some locations, some birds are not available throughout the year but only in few seasonal months. Thus, it is best to study a bit or get advice from a guide before arranging a tour. However, the below descriptions will help you get the best decision in terms of selecting the best place to bird watch.
1. Anawilundawa Bird Sanctuary
Anawilundawa Bird Sanctuary is one of the wonderful areas on the island that shelters more than 150 bird species. It is located between the districts of Puttalam, and Chilaw, and is indeed one of the major attraction of bird lovers. Also, it is one of the six RAMSAR wetlands of Sri Lanka.
2. Wilpattu National Park
Nestled around 180 km away from Colombo, Wilpattu National Park is certainly one of the main wildlife sanctuaries of Sri Lanka. While it houses an extensive range of wildlife in the country, it is a fine home for a good number of endemic bird species as well. And yes, a jeep safari out there will surely offer you amazing opportunities to observe them up close and personal.
3. Sigiriya Sanctuary
Covered with a dense green forest, and resting beside the majestic Sigiriya Fortress, the Sigiriya Sanctuary happens to be a birds' paradise. Besides, when you visit there, you will surely notice how the environment of this premise creates the perfect atmosphere for the birds to live there. It is home to more than 65 endemic bird species and subspecies, and thus, is a must-visit for any bird lover. So, why not? If you are planning to climb the Sigiriya rock, never forget to visit this wonderful attraction as well.
4. Udawattakele Sanctuary
Settled on the ridge of the beautiful city of Kandy, the Udawattakele Sanctuary is one of the historical forest reserves of Sri Lanka. However, this forest is wet and tall, and more than 80 bird species are there in this wonderful land. Among them, the Layard's Parakeet, Yellow-fronted Barbet, Brown-capped Babbler, and Sri Lankan Hanging Parrot record as the most common endemic bird species. However, without a doubt, it is certainly one of the best places to visit to experience the fascination of bird watching in Sri Lanka.
5. Knuckles Forest Reserve
Located between the districts of Kandy and Matale, the Knuckles Forest Reserve creates ample opportunities for hiking, camping, and bird watching. As per the records, it is home to nearly 128 bird species, including a good number of endemic bird species as well. The Sri Lankan Swallow, Sri Lankan Hanging Parrot, and Sri Lankan White Eye are a few of the major highlights among them. However, if you visit Knuckles, the delight it offers can be one of the most amazing experiences you ever witness on this island.
6. Kitulgala Rain Forest
Kitulgala Rain Forest is certainly a place that is ideal for getting along with nature at its best. Thus, many bird lovers never forget to visit this wonderful attraction. Sri Lanka Orange-billed Babbler and the Chestnut-backed Owlet are the most common endemic bird species that can be seen within the premise. Besides, a nature lover who visits this place can also observe many other birds species in this forest reserve.
7. Victoria Park Nuwara Eliya
Resting as one of the major attractions within the beautiful mountainous city of Nuwara Eliya, Victoria Park allures hundreds of visitors per day. And yes, that is owing to the amusing charms it offers, and the fascinating bird watching opportunities it creates. While this park houses several endemic species, it also acts as a birdwatcher's wonderland that conserves a number of endangered species. So, if you are a nature lover who visits Nuwara Eliya, this is a place that you should never miss.
8. Horton Plains National Park
Settled in the central highland of Sri Lanka, the Horton Plains is a scenic nature space that houses many florae, and fauna, and an extensive range of endemic species. And yes, among them are many endemic birds, including Dull-blue flycatcher, Sri Lanka White-eye, Sri Lanka Wood Pigeon, Sri Lanka Bush Warbler, Yellow-eared Bulbul and Black-throated Munia. Thus, witnessing the charming value of this fantastic site would surely be a decision that you never regret.
9. Kumana National Park
Kumana National Park is simply one of Sri Lanka's most beautiful bird sanctuaries. And the interesting fact is that it houses more than 250 birds out of the recorded 400 bird species in Sri Lanka. Besides, its splendid surrounding, pleasant climate, and melodious chirps of the birds are surely going to add a bunch of delightful memories to anyone who visits there. Therefore, any of the bird lovers never think twice to visit it again, if they visit it once.
10. Bundala National Park
Bundala National Park located in Southern Sri Lanka is simply a birders' land. And the importance is that it is a safe home for both endemic and migrant birds species on large scale. To be specific, around 200 bird species are observable in this national park, and around 150 out of them belong to endemic species and sub-species. Besides, the value of this national park is further enhanced as it is declared as a RAMSAR site and a UNESCO biosphere reserve. And yes, owing to all these reasons, we suggest to you that Bundala National Park is a must-visit for any nature lover.
11. Sinharaja Rain Forest
And finally, we bring to you the biodiversity hotspot of the island, which is none other than the Sinharaja Rain Forest. And yes, this dense forest, with wonderful nature trails, would take you on an exciting journey of wildlife exploration that is simply impressive. The feeling you would experience once you arrive at this verdant paradise is second to none. Besides, the fascination you would witness as you observe the rarest, and the endangered flora, and the fauna out there will further enhance your love for this place. However, when drawing your attention towards the birdlife at Sinharaja, we can surely assure you that it houses more than 95% of endemic bird species of Sri Lanka. And yes, a visit there would further prove to you the splendours of this valuable treasure of the island.
Best Time to Watch Birds in Sri Lanka
By now, you know that Sri Lanka is a home away from home for most migratory birds. So, domestic birds together with those migratory birds make Sri Lanka a beautiful bird paradise that attracts the attention of many bird enthusiasts. Even though you can observe many of the resident birds all year round on this island, it is an obvious fact that it is hard to spot migratory birds in the off-seasons. And even among domestic bird species, there are many hard to see bird species that are very scarce and hideous in dense forests. Thus, knowing the best times to observe the birds in Sri Lanka happens to be indeed important.
However, if you are willing to spot many of the migratory birds in Sri Lanka, you need to keep in mind that they arrive in Sri Lanka during the winter season of their homelands, specifically in the northern world. Hence, these winter migrants are common from October to April in many of the bird sanctuaries and national parks in Sri Lanka. Nevertheless, to spot both domestic and migratory bird, the ideal time period to go sightseeing is November to April.
Importance of Conserving Endemic Bird Species in Sri Lanka
Birds are an important parameter to measure the health of the environment. However, they are very sensitive to habitat changes. Thus, deforestation, fragmentation, using forest areas for agricultural purposes, and climate changes lead to the declining of the bird population within the country. And yes, owing to these reasons many of the endemic birds have faced a vulnerable threat level according to the IUCN red list. Therefore, it has become a must to conserve these endemic bird species before they vanish from the ecosystem.
Besides, when considering this fact from a different aspect, the bird population happens to one important tool to measure the country's proper management of agricultural purposes, wildlife, water or tourism. Further, the beauty of these endemic bird species is vital to deliver to the next generations a country with an appreciable bird diversity. Thus, it is the responsibility of all the people to put attention and ethical commitment towards these endemic bird conservation. And thus, even the Sri Lankan Department of Wildlife Conservation is taking serious actions with regard.
The Bottom Line
Conclusively, we would highlight to you that Sri Lanka, the bird paradise for both endemic and migratory bird species, is the number one travel destination for bird enthusiasts from all over the world. Thus, if you are a birds admirer or a nature lover, bird watching in Sri Lanka is a delight that you should never miss. So, why think twice to plan your trip to Sri Lanka? This splendid island is awaiting to welcoming you with a bunch of amusing splendours. Visit it, and experience it delights yourself. Happy and Safe Travelling!