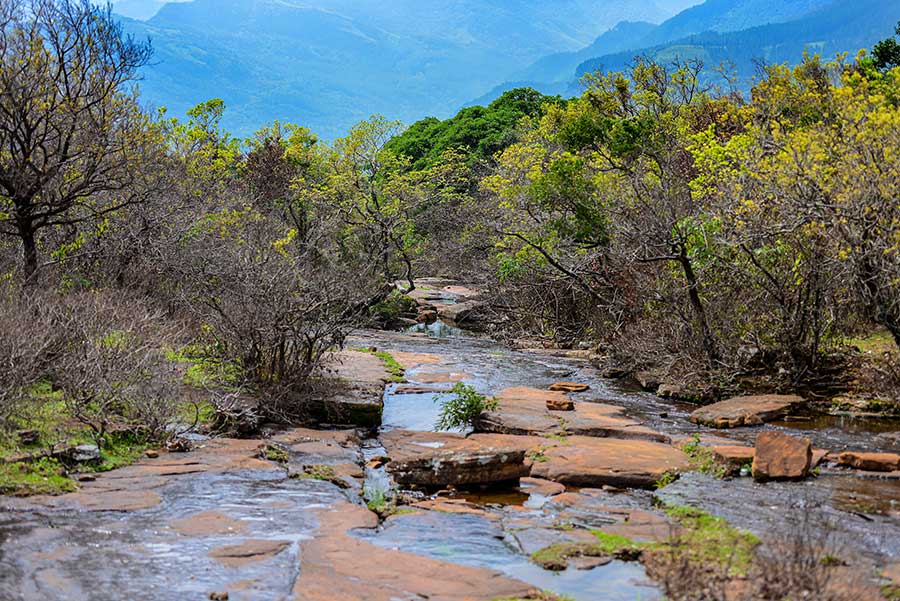 If you are an avid traveler, you may have already heard a lot about Sri Lanka. The paradise island of the Indian Ocean is one of the most sought-after tourist hotspots in the world. However, one of the most significant facts about this country is that there are many destinations in literally every corner of the country that are very different and unique from one another. Many tourists opt to visit well-known destinations due to many reasons. However, if you are looking for an uncommon traveling experience in Sri Lanka, try to visit some of the lesser-known and yet-to-be-explored destinations. So, continue reading to know about these uncommon places in Sri Lanka!
What are the Best Uncommon Places to Visit in Sri Lanka?
You will be able to find many uncommon places to visit in Sri Lanka, with a little bit of research. Anyhow, here is a list of some uncommon places that you should add to your bucket list to have an extraordinary tour in Sri Lanka.
Rangala
Riverston
Kalpitiya
Delft Island
Richmond Castle
Lakegala Peak
Mannar Island
Single Tree Hill
Scroll down to know more about these places!
1. Rangala
Rangala is a quiet and remote village situated in the Knuckles mountain range, which is a UNESCO world heritage site. This beautiful village is in the Central province of Sri Lanka and its closest major town is Kandy.
One of the most sought-after locations in this area is the Rangala nature pool. This is one of the best natural pools in the country. In order to reach the location, you have to go through a scenic route with tea estates, fields, mountains, and beautiful streams on either side. It will be an extra special experience to reach the spot through a bike ride. However, you can reach the pond with any vehicle as well.
A river that flows through the Knuckles mountain range forms this natural pool. This beautiful pond has crystal clear and clean water. However, there is quite a danger behind this beautiful pond as the deepest end of the pool is more than 35 feet. So, it is better to swim in the pool only if you are an experienced swimmer as it can be dangerous. If you are not a good swimmer, you can still be on the ground, and enjoy its breathtaking natural surroundings. You will be able to have an unforgettable time in this calm and quiet location. Rangala is also famous as an ideal location for glamping. So, this is certainly one of the most uncommon places for you to visit in Sri Lanka.
2. Riverston
Riverston is getting increasingly popular as one of the most beautiful and picture-perfect locations in Sri Lanka. It is situated close to Matale bordering the Knuckles mountain range. The most attractive feature of this area is its biodiversity. Of course, its unspoiled natural surroundings are a sight for the sore eyes.
Another interesting feature about Riverston is its weather. The weather in Riverston is constantly changing. So, you can expect rainfall or fog at the most unexpected time. Moreover, the mighty wind there will add to your experience for sure. As a whole, these unusual weather conditions add the most mysterious vibe to the Riverston area.
Further, there are so many places to visit in Riverston and its vicinity. In fact, there are several gorgeous waterfalls. Some of them are as follows.
Bambarakiri Ella
Pitawala Pathana Ella
Raththinda Ella
Wadda Pani Ella
Wambatuhena Ella
Bambarungahana Ella
Sera Ella
Moreover, you can have a one-day tour to go visit all these locations! But spare at least three days for Riverston if you can, so you can have a proper tour to enjoy all the cool locations. Besides, Riverston is well-known for trekking and hiking. So, this is surely one of the most fantastic locations on this list for you to visit.
3. Kalpitiya
The island nation of Sri Lanka is mostly famous for its gorgeous beach line. Hence, you may have already added a few popular beaches for your tour in Sri Lanka. However, check whether you have included Kalpitiya in your list?
Kalpitiya is actually a peninsula that consists of a total of fourteen islands. So, simply, you will be missing a lot if you don't pay a visit to Kalpitiya. This coastal town is in the Puttalam district of the North Western province. And yes, this less explored and small beach town has a lot in store for a tourist.
In fact, Kalpitiya is a perfect location for a calm and quiet beach vacation. Moreover, there are several cool locations around it that are worth exploring.
Some of the best places to visit in Kalpitiya are:
Kalpitiya Dutch Fort
Kudawa Beach
Kalpitiya Lagoon
Kalpitiya Dutch Church
Apart from that, the Wilpattu National Park is also within close proximity to Kalpitiya.
The whole region of Kalpitiya is so eye-catching and it is rapidly developing as a tourist destination as well. Mutwal or the Dutch bay is the largest island of the Kalpitiya division while Vellai 1 is the smallest island. Kalpitiya is not usually overcrowded as the other high-end tourist destinations that are more popular coastal towns of Sri Lanka.
After all, Kalpitiya is an uncommon location where you can have more of a unique and authentic Sri Lankan experience.
4. Delft Island
Delft island, which is also famous as Neduntheevu, is one of the most uncommon locations that you can visit in northern Sri Lanka. This is a small paradise rich with a beautiful landscape and vegetation. Moreover, it is basically a flat island with shallow marine waters surrounding it. The land area of this small barren island is just 4700 hectares.
The unique and remote ecosystem of Delft island makes it one of the best locations for a sightseeing experience in the Northern province. Another interesting feature of this tiny island is its large population of ponies. They were left on the island by the Portuguese during their colonial period. Thus, apart from its natural beauty, the island is also famous for its colonial heritage.
There are several iconic locations inside Delft island that you should explore during your visits. Some of them are as follows.
Portuguese Fort
Baobab, Banyan Trees
Quindah Tower
Sarappidy Walls
Footprint Rock Formation
Old Stables
Dovecote
Old Stupa
Delft Maha Vidyalaya
Coral Walls
This is also a location with a great history that runs back to the times of the Chola dynasty, Dutch, Portuguese, and British colonial periods. Moreover, the beaches of this secluded island are untouched and lovely. So, a day at Delft island will be a different and an extraordinary experience for a travel enthusiast.
5. Richmond Castle
Are you a fan of historic places with mysterious vibes? Then, Richmond castle is the place for you to go!
This colonial mansion is in an area close to Kalutara. It is stated that the whole land of the mansion consists of 42 hectares. Its history dates back to the period between 1900 and 1910. It belongs to Edwardian architecture. Meanwhile, some say that the mansion showcases a smooth blending of European and South East Asian architectural styles.
However, this mansion is one of the best examples of the iconic colonial architecture of Sri Lanka. It was formally the county seat of the wealthy landowner turned philanthropist, Padikara Don Arthur De Silva Wijesinghe Siriwardane. He was influenced by the palace of Raja Rajeswara Sethupathi, the Maharaja of Ramnad in India, in the construction of his own mansion. The Public Trustee owns this at present, and it is a heritage site. It is open to the public.
There are many interesting facts about Richmond castle. It was one of the most luxurious residences of its time as it was built by renowned architects. Moreover, records reveal that all the raw materials needed for the construction of the building were imported from foreign countries.
This mansion is two-storeyed and it has 99 doors and 34 windows. However, this historic site still stands in its ancient glory. You will be left in awe as the building will take you back to its golden times. Yet, there is also a certain gloomy vibe to the building. Anyway, this is a must-visit location if you are visiting the Kalutara area.
6. Lakegala Peak
If you are visiting Sri Lanka looking for adventure, Lakegala peak is an ideal location for you. Lakegala mountain is located in the Meemure village and it is a part of the Knuckles mountain range. To be specific, it is the most popular mountain peak in the Knuckles mountain range.
From the Meemure village, one can get a spectacular view of the Lakegala mountain's triangular shape. The summit elevation of this mountain is about 1310 meters. Hence, Lakegala peak is getting increasingly popular as an awesome hiking location in Sri Lanka. So, not only Sri Lankans, but many tourists also choose Meemure village to get an authentic hiking and camping experience.
However, the Lakegala peak is one of the hardest peaks to access. Also, many consider it Sri Lanka's most dangerous mountain. Since this is an extremely tough task, it is important that you prepare both physically and mentally prior to your hike. The first 3 kilometers of the tour will be mostly trekking through a scenic natural route. Yet, the last 300 m of your hike will be extremely difficult and you will require safety gear as well. However, the views at the end of your hike will be so worth the hard work as you will be able to get a mesmerizing view of the East seashore of Sri Lanka. However, since a hike to Lakegala can be quite adventurous, it is better to try this only if you are an experienced hiker.
Besides, make sure not to hike here during the rainy season. However, this is an ideal destination for people who are looking for uncommon places in Sri Lanka for an adrenaline rush!
7. Mannar Island
Mannar island is the largest island that belongs to Sri Lanka. It is situated off the northwestern coast of Sri Lanka. Mannar bridge connects Mannar island and the main island of Sri Lanka. This is another uncommon location to visit in northern Sri Lanka.
According to mythical beliefs, Mannar island was once connected to India through a chain of limestone shoals called Adam's bridge. However, the land area of the island is 125 square kilometers. The whole of this land area mainly consists of white sand and palm trees. Furthermore, there are forests of palmyra palm trees that are inhabited by a huge population of monkeys. Besides, Mannar island is most popular for its sunny weather and the ancient baobab trees.
There are plenty of interesting places to visit on Mannar island such as:
Keeri Beach
Talaimannar Lighthouse
The 700 Years Old Ancient Baobab Tree
Mannar Fort
Mannar Town
There is a belief that the Arab merchants who visited the island planted these ancient baobab trees. Besides, according to historical records, Mannar island was once the center of the island's prosperous pearling industry.
Since the weather can get really hot in the northern part of Sri Lanka, it is better to visit the island between July and September or between December and February when the weather is quite favorable. After all, this will be an interesting location that you can visit in the northern part of the country.
8. Single Tree Hill
Single tree hill is the 10th highest mountain in Sri Lanka. It stands close to Nuwara Eliya. It also goes by the name 'one tree hill'. However, this location is famous for the amazing views from the top of the mountain. In Particular, there is an excellent view of the sunrise from the top of the single-tree hill. It is situated 6890 feet above sea level.
In addition, it is also an ideal spot to get an aerial view of Nuwara Eliya town, Piduruthalagala mountain, and the Hakgala mountain range. It usually takes about 90 minutes to reach the top of this mountain. In order to reach the top, you need to trek through some picturesque tea plantations and you will reach the top with only one tree which is how the mountain got its name.
This is not very popular as a hiking location but it is so worth a visit. Besides, the journey to the top is relatively easy so even a beginner can reach the top to enjoy the views without much difficulty. There is also a Buddhist temple on the way to the top of the mountain. So, you can pay a visit to the temple as well to get relaxed. However, the cold and comforting climate at Nuwara Eliya will make this hike even easier for you.
After all, many consider Nuwara Eliya a must-visit location in Sri Lanka. So, don't forget to pay a visit to Single tree hill when you are spending your vacation in the Nuwara Eliya area.
The Bottom Line
Sri Lanka is a country rich with hidden gems that you won't find anywhere else in the world. Therefore, you should add some cool and undiscovered places, as mentioned above, also to your must-visit list to get a unique experience from your tour on this paradise island. Since many are not aware of these locations, your experience will be so special. In addition, you will be able to get a glimpse of the true beauty of the island from these uncommon places in Sri Lanka. It will be so worth your visit and you'll be left with so many unforgettable memories. So, add these places to your bucket list and make places to enjoy the best vacation ever in Sri Lanka. Happy and safe traveling!