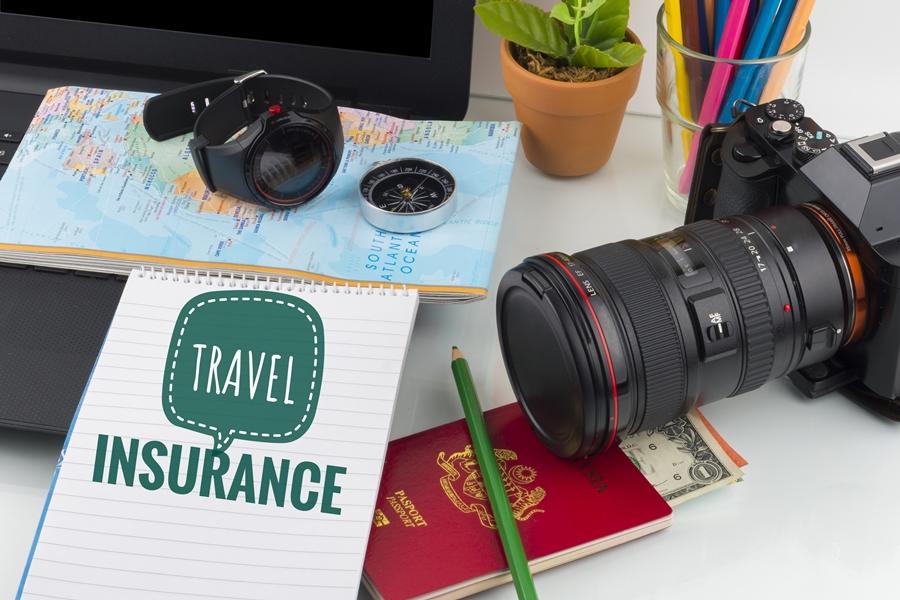 Planning to travel to Sri Lanka any sooner? If so, you might certainly have several doubts! In fact, you might be wondering about the transportation facilities, food, accommodation, travel guides, what to pack, and whatnot! Besides, if you are more concerned about enjoying safe and hassle-free travel, you will surely pay attention to the travel insurance requirements in Sri Lanka as well.
Thus, we thought of focusing this read to enlighten you all about travel insurance within this country. Continue reading, and you will be able to clear all your doubts about the travel insurance requirements, packages, costs, and everything related to it, within this splendid travel destination, Sri Lanka. Here we go!
What Do You Know about Travel Insurance?
As you might already know, travel insurance covers various risks and financial losses that can occur during travel. There are several types of travel insurance, specifically designed for inbound travelers, as well as for overseas travelers. Further, there are several local insurance companies and international insurance companies. They are ready to serve you as per your requirement, and thus, you have the opportunity of selecting what suits you the best, considering the benefits they offer, and their costs.
Is it Mandatory to Have Travel Insurance in Sri Lanka?
It is not a must, but we recommend that you have travel insurance when traveling to Sri Lanka!
Since this island is a popular tourist destination, several hundred thousands of tourists arrive there and enjoy a wonderful stay. And yes, they return to their home countries safe, simply because this wonderful land is secure, with several safety measures by the tourist authorities.
Even if it is so, the next moment of our lives is always unpredictable. And that is the simple reason why we recommend you to have travel insurance when you travel to Sri Lanka or any other country around the world. Hence, when you are planning your trip to Sri Lanka, considering travel insurance is one of the main things that you should do.
What Does Travel Insurance Really Cover?
Generally, travel insurance in Sri Lanka covers the following.
Compensation for Accidental and Sickness Expenses
Cover Against Baggage Delay/Loss
Trip Delays Cover
Cover Against Passport Loss
Cover Against Missed Flights
However, there might be slight variations with regard to the covers offered by various travel insurance providers in Sri Lanka. Besides, certain service providers have specialized travel insurance packages, such as Health Insurance packages, which specifically cover a certain aspect of travel as well.
Thus, the best would be to compare the travel insurance packages of different service providers and to choose what suits you the most. And don't forget! Consider the time period for which the cover is applicable and your budget too.
What is Not Covered by Travel Insurance?
Generally, travel insurance in Sri Lanka does not cover the following.
Pregnancy without Complications
Abortions
Losses due to Venereal Diseases
Circumstances / Losses due to Mental Disorders
Losses due to Psychological, or Nervous Disorders
Losses due to nuclear radiation or radioactive contamination
Apart from the above-mentioned, there may be several other exclusions in travel insurance packages. Hence, it is important that you specifically get to know what exactly your travel insurance covers, and what it doesn't.
Having a proper idea prior would always be better. Thus, this should certainly be a question that you ask your travel insurance service provider. Besides, check whether the documents they provide specifically highlight what the travel insurance covers. Doing so will be important as it will avoid hassles afterward.
When Should I Take Out Travel Insurance When Planning a Trip to Sri Lanka?
The simple answer to this question is that you should take out travel insurance as soon as you plan your trip.
In fact, there are several circumstances that might take place even before you begin your trip. For example, you may have to cancel your trip owing to an unavoidable circumstance. If not, you may face an accident. Likewise, there are many and more unforeseeable circumstances that might happen. Thus, the best is to take out your travel insurance at your earliest convenience.
Besides, delays might take place from the side of the insurance provider as well. So, being an early bird to take out your travel insurance, won't ever be a waste!
How Do I Apply for Travel Insurance?
You can either apply for travel insurance from your home country or else from Sri Lanka. So, first of all, you should decide on that, and then, you can compare the travel insurance packages offered by different service providers, and choose the one that suits your requirements.
In terms of applying, travel insurance companies and their branches in several countries, allow you to simply apply for travel insurance online. Still, it is always better to contact the officials of your service provider and confirm it with them.
Whether you apply online or not, you will have to submit the insurance provider certain documents. So, once those documents are validated, and their requirements are fulfilled, you will be able to get the travel insurance for you.
What are the Types of Travel Insurance?
Different insurance companies offer different travel insurance packages. Some of the general types of travel insurance that they offer are as follows.
Domestic Travel Insurance: Certain companies offer Domestic Travel Insurance for the ones who are traveling within the country. They mainly cover accidents and medical emergencies that take place during travel. Apart from that, some companies also compensate for the losses and damages of your luggage as well. However, the best would be to clear out the doubts with your service providers, since what domestic travel insurance covers vary highly along with the insurance company.
International Travel Insurance: This is the type of travel insurance that is suitable for anyone who is embarking on a foreign trip for any purpose. This type of insurance benefits immensely as its cover spans across a wide range including, but not limited to compensation on accidents, medical emergencies, travel cancellations, luggage losses, etc.
Corporate Travel Insurance: The exact term that the Insurance companies use for this type of insurance might differ. Still, the majority of the insurance companies offer an insurance cover for the employees of any corporate or organization who travel abroad for official purposes several times a year.
Individual Travel Insurance: This is the type of travel insurance that the companies offer for individual travelers who are flying abroad. It also offers the normal benefits of travel insurance but at a more convenient cost.
Family Travel Insurance: Insurance companies offer special travel insurance for families who are flying abroad for holidays. This type of travel insurance also covers the general benefits, yet for the whole family at a fair cost.
How Much Does it Cost for Travel Insurance?
The cost for travel insurance would most probably range between 4%-10% of your total prepaid, non-refundable trip cost. For example, if your trip costs USD 10,000, your general travel insurance cover cost would most probably fall within $400 – $1000. However, it is a must note that the cost of your travel insurance highly depends on various factors such as the type of travel insurance you choose, benefits you get, the duration of your travel, the insurance company you choose and its location, etc. So, always make sure that you check the cost of the travel insurance packages of your service provider, before choosing a package.
How to Claim Against a Travel Insurance Policy?
Many travelers get travel insurance cover, but they do not know how to claim against a travel insurance policy. But you have nothing to worry about because we are ready to enlighten you all about it. Keep reading!
Make sure that you complete all your travel insurance formalities before you begin your travel. Confirm it beforehand to avoid any undesirable circumstances.
It is important that you have with you the original policy documents during your travel. Having both the soft copy and the hard copy would be beneficial.
Following an emergency, or at the instance of a loss, inform your service provider through their international hotline at your earliest convenience. This would help you clarify the claim, and the process of the claim as well. Besides, it is always better to drop an email after contacting them over the phone, since it would provide you proof that you informed them about your issue.
Be mindful to collect whatever documents and bills that would be relevant to your claim, during your travel itself. You will definitely have to submit them to your service provider when claiming against a travel insurance policy.
Following a validation process, the service provider will claim against the suitable travel insurance policy, if your submissions are correct and complete.
However, please note that this is the general procedure of claiming against a travel insurance policy. Make sure that you confirm the claiming process with your service provider, since there may be variations in the process depending on your travel destination, your service provider, and its location.
What is the Best Insurance Company in Sri Lanka?
There are several key players in the insurance industry in Sri Lanka, and some of them are as follows.
AIA Insurance Lanka Ltd
AIG Insurance Limited
Allianz Insurance Lanka Ltd
Allianz Life Insurance Lanka Ltd
Amana Takaful Life PLC
Amana Takaful PLC
Arpico Insurance PLC
Ceylinco General Insurance Limited
Ceylinco Life Insurance Limited
Continental Insurance Lanka Ltd
Cooperative Insurance Company Ltd
Cooplife Insurance Limited
Fairfirst Insurance Limited
HNB Assurance PLC
HNB General Insurance Ltd
Janashakthi Insurance PLC
Life Insurance Corporation (Lanka) Ltd.
LOLC General Insurance Limited
LOLC Life Assurance Limited
MBSL Insurance Company Limited
National Insurance Trust Fund
Orient Insurance Limited
People's Insurance PLC
Sanasa General Insurance Company Limited
Sanasa Life Insurance Company Limited
Softlogic Life Insurance PLC
Sri Lanka Insurance Corporation Ltd
Union Assurance PLC
Note: This list of insurance companies is in alphabetical order, and all of them are registered at the Insurance Regulatory Commission of Sri Lanka.
Many of them have served the community for several decades, and thus, it is hard to choose what the best insurance company in Sri Lanka is.
So, if you are planning to get a travel insurance cover from a service provider in Sri Lanka, what you can do is to compare their packages, and their reviews, and choose what you feel is the best.
What Do I Do, If I Don't Have Travel Insurance when Travelling in Sri Lanka?
You will have to deal on your own with all the losses and expenses at any emergency during your travel if you do not have travel insurance.
However, as we mentioned earlier, having travel insurance is not mandatory to travel in many countries. So, if having travel insurance is not a requirement of the country you travel to, and if it is not mandatory for you to have travel insurance according to the travel operator you choose, you can always go ahead without travel insurance. Still, our recommendation would always be to get travel insurance prior to your travel. However, the choice is yours!
The Bottom Line
Having read this article, now you know the importance of having travel insurance. So, despite the reason why you travel from one country to another, safeguarding yourself before embarking on a journey is the best. It would always help you to travel with peace of mind, and enjoy a hassle-free ride. However, you must note that the information in this read is for illustrative purposes only. Hence, we suggest you contact your insurance service provider, and to get to know the exact specifications and their benefits with regard to the travel insurance they provide. So, conclusively, let us invite you again to get yourself covered with travel insurance to travel with confidence in Sri Lanka. Happy and Safe Travelling!