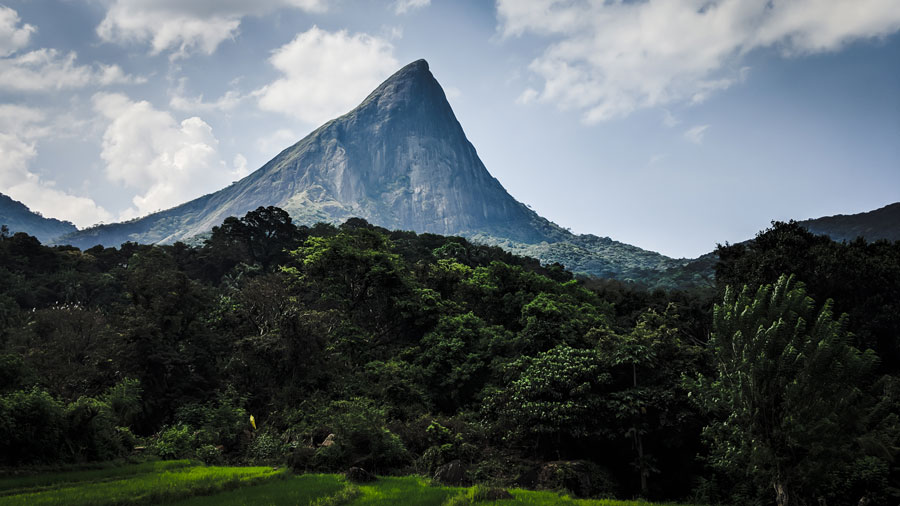 If you have dived into Sri Lankan History, or either to Hindu literature, you might have surely heard about an eminent character named Ravana. Of course, a wonderful personality, around whom a number of amazing legends were woven! Still, you might be wondering who this person really is, and what kind of a bond he has with this splendid island of Sri Lanka. However, you have nothing to worry about, since you are a few moments away from getting to know all about him. So, what are we waiting for! Let us start getting to know about this significant personality from the past, King Ravana.
Who is King Ravana?
In the days of yore, Sri Lanka was ruled by a gifted King, known as Ravana. Yes, you guessed it right! It is his legend that is narrated in Ramayana, the epic poetry of India. Ravana's father was Vishraw Muni and he was the son of Sage Pulastya. Princess Kaikesi was the mother of King Ravana, and she was the daughter of Raksha King Sumali. King Sumali ruled the modern Kataragama. According to mythology, Ravana had three brothers, named as follows.
Vibheeshana
Kumbakarna
Ahiravana
In addition to these three brothers, he had a sister called Suparnakha.
However, in Hindu literature, Ravana is depicted as a ten-headed mighty demon. Thus, he was popular with the title Dasees. The Hindu literature misinterprets the title "Dasees" as a person with 10 heads and 20 hands. However, this is not true since the name Ravana itself means the one who is dear to god by his compassion and action. King Ravana was a devotee of Lord Shiva, a great scholar, and an adept physician. Moreover, he was a prodigy in the following fields.
Languages
Law
Philosophy
Administration
Science and Technology
Self-knowledge
Astrology
Medicine
Martial arts
Music
Besides, Ravana's wedded princess Mandodari was the daughter of Mayadana. Mayadana was a great inventor during that time. Further, she was a huge pillar of strength in Ravana's experiments and discoveries. Moreover, Ravana and Mandodaree had three sons named as follows.
Meghanada
Athikaya
Akshaya Kumara
Legends about King Ravana
King Ravana, who ruled the country over 5000 years ago, was a great scholar and an inventor. In addition, he was a master of Ayurveda medicine. However, there are many wonderful legends that are woven around this mighty king. So, why not? Let us go through some of these great legends that are attached to his life.
1. The Legend of Ravana and Sita
This is perhaps the most famous legend about Ravana, and Valmiki's Ramayana narrates this. However, Ravana is portrayed as a tyrant, who developed a fling towards Sita, abducted her, and tried to assault her. Some context narrates a different story though.
Suparnkha, who is a sister of Ravana proposes Lakshamana, brother of Rama who is androgynous. Lakshmana takes this as an insult and cuts off Suparnakha's nose. Ravaged by this improper treatment of his sister, Ravana kidnaps Sita, to teach them a lesson for the ill-treatment of a woman. Accordingly, Rama and Lakshmana came to Sri Lanka to rescue Sita, along with a monkey army led by Hanuman. The war began and from the beginning, conditions were not favourable for Rama. Unfortunately, Vibheeshana, a brother of Ravana, exposed the decisive war secrets of Ravana. Owing to the betrayal of his brother, Rama defeated Ravana and rescued Sita.
Furthermore, there is another tale that goes as Ravana was Sita's father. When Queen Mandodari was pregnant, a prophecy stated that a girl born after midnight would cause great destruction to the kingdom. Queen Mandodari was expecting twins and the firstborn of the duo was a boy, Indrajith and the second born was a girl. King named the girl "Soheli " and sent her away to the ocean in a canoe. Later, a farmer discovered this princess in the canoe and decided to gift the beautiful girl to his King, Janaka. King Janaka named her Sita and took care of her as his daughter. Later, she was married to Rama. Soon after, Rama was set on an exile of 14 years at the request of his father, accompanied by his wife Sita and his brother Laxmana. Later the angry King Ravana abducted Sita to avenge his sister.
2. Ravana and Ayurvedic Medicine
The history of Sri Lankan Ayurvedic medicine has deep roots that run back to the age of King Ravana. As per the legends, King Ravana was a skilled physician and a psychiatrist. Back then, medical treatments were entwined with astrology to a vast extent. The ancients believed that stars, the moon, and the sun have some connections with our lives, and their movements connect with good and bad in life. Moreover, anyone can witness Ravana's expertise in medicine through the following set of books written by him.
Arka Prakasha
Nadi Prakasha
Kumarathanthraya
Arka Prakasha is a book that contains information on herbs. Furthermore, Nadiprakasha was a neurology book. Besides, Ravana was an expert in finding the cause of illness by checking their pulse. In addition, King Ravana composed the book named Kumarathanthraya at the request of his beloved wife, Mandodari. Kumarathanthraya is recognized as the first book in the world that was written on pediatrics. Yet, Ravana wrote it in a conversational form as a discussion between Mandodari and Ravana.
In the same way, Ramayanaya reveals that King Ravana was a delegate at a medical symposium held in the Himalayas. As stated in lore, King Ravana planted rare herbs he obtained from the heavens in a garden (modern Sinharaja rainforest) and put lions in the garden for its protection. Thus, the garden became popular as "Sinharaja". In addition to Sinharaja, Ravana planted herbs in the following gardens.
Laggala gardens in Matale
Seetha Eliya gardens
In addition to the above gardens, anyone can still find some of the rare herbs, that are said to be having an association with Ravana, at Roomassala and Dolukanda in Sri Lanka.
3. Ravanhatta of King Ravana
Rawanahatta is a musical instrument that resembles the modern violin or Sitar. Ravana was the inventor of this instrument as well as the maestro of the instrument. It is said that when King Ravana played the Ravanhatta, Lord Shiva was delighted that he wept tears of joy. Yet, it is questionable as to why such a talented and just king is portrayed as a tyrant while Rama, Lakshamana, and even Vibheeshana who betrayed his brother are regarded as deities.
4. Ravana and the Ancient Technology
King Ravana used to fly on a flying machine in the shape of a peacock. It was popular among people as "The Dandu Monara" or "Pushpaka Vimana". These ancient aircraft were advanced in technology and used for personal and war purposes. Furthermore, King Ravana had a great knowledge of what we today call Chemistry. People knew how to produce gold from mercury even before Ravana's reign. Consequently, King Ravana developed this branch of science, introducing it to physiology. This science was popular as "Rasa Shastra." In addition, the well-built underground tunnel system which connects 27 main cities of the kingdom provides proof of the advanced knowledge that King Ravana and the countrymen had at that time.
Ramayana Related Places in Sri Lanka
Valmiki composed Ramayanaya in the 5th century BC. It unfolds the story of Rama, winning the battle against the King of Lanka, Ravana. It contains around 24,000 verses written in Sanskrit. Accordingly, Ramayanaya relates to lots of places in Sri Lanka that are of extreme military and religious significance. There are more than 50 such places and some of them are as follows.
Kotmale
Seetha Kotuwa
Ravana Falls
Ravana Cave
Seetha Amman Temple
Nilawari
Dolukanda Sanjeevani Mountain
Dunuwila
Laggala
Yahangala
Manavari Temple
Munneswaram Temple
Divurumpola Raja Maha Viharaya
Kelaniya Raja Maha Viharaya
We are sure that you are excited to know about these places in detail. Keep calm! Let's discuss some of the interesting facts about these places in the sections below.
1. Kotmale
Kotmale was an airport during the reign of King Ravana. According to legends he took off his airplane "the Dadumonara" from the chariot path near Pussellewa in Kotmale. However, villagers still call it "Pittani". Besides, King Ravana took Sita around his kingdom to show the outstanding beauty in Sri Lanka in his flying machine. There is a pond in the Chariot path called "Sita tear pond" which is said to form from tears Sita shed thinking of her beloved husband. The land is barren and only dwarf bushes call it home even today.
2. Seetha Kotuwa
Seetha Kotuwa or the Fort of Sita is located in Gurulupotha in Hasalaka on the scenic, 18 hairpin bend road. It was originally a palace built for Queen Mandodari, among the waterfalls, flora, and fauna. Ravana chose this palace to hide princess Sita when she was first brought to Sri Lanka before moving her to Asoka Vatika. Asoka Vatika was a garden with alluring beauty in Sita Eliya. Historical references claim that there was a limestone cave near the Seetha Kotuwa. Currently, only ruins of the cave remain but anyone can identify that it was once a limestone cave. Moreover, waterfalls cascading near the fort of Sita Kotuwa increase the enigmatic look of the place.
3. Ravana Falls
This is the first waterfall that comes in chronology and one of the widest, and amazing cascades in Sri Lanka. This scenic waterfall is in the Ravanagama in Ella. Ramayanaya narrates that Sita Devi used to bathe in this waterfall too. Some believe that King Ravana used to play Ravanhatta, the first violin in the world here.
4. Ravana Cave
Ravana cave was another hiding place for Sita right behind the cascading waters of Ravana falls. Even though it is a popular tourist attraction spot today, archaeological data have found human habitats dating back to 25,000 years ago in Ravana cave. Furthermore, there is a tunnel network connecting the Ravana cave with Asoka Vatika.
5. Seetha Amman Temple
Seetha Amman temple is just 1km away from the Hakgala botanical gardens in Nuwara Eliya which was a herb garden during the reign of Ravana. This is the only temple in Sri Lanka that is dedicated to Princess Sita. Therefore, it is of significance to both local and Indian Hindus. Moreover, Ramayanaya mentions that Princess Sita was held captive in Asoka Vatika in Seetha Eliya. Furthermore, there is a stream near the Kovil where the princess Sita bathed. Besides, there is a rock nearby which people believe that she has continued praying rituals to Lord Shiva for Rama to come and rescue her. However, the soil around this area is black. According to the legend, Hanuman burnt this area before he left Sri Lanka after rescuing Princess Sita. Most Hindu newly-wedded couples participate in the pooja at this temple.
6. Nilawari
Nilawari, Puttur in Jaffna is where the never-drying, bottomless well is situated. There is a story behind it as well. Troops of Rama positioned themselves in different places on the island after entering Sri Lanka. The squad stationed in the Northern part of the island faced a water crisis. Knowing this, Lord Rama shot an arrow and water sprung from that place. Later, this place became popular as Nilaweri. However, the well never dries off, even in severe droughts. Water is salty but drinkable.
7. Dolukanda Sanjeevani Mountain
During the Ravana-Rama war, Rama and Laxmana had severe injuries by the arrows of Rawana troops. Both parties incurred heavy losses. Therefore, both agreed to a ceasefire. As a result, Sugriva, an ally of Lord Rama, instructed Hanuman to bring a certain herb from the Himalayas to treat the wounded. Lore says that Hanuman forgot the name of the herb and bought a part of the Himalayan mountain itself. When he was carrying the mountain and travelling by the sky, parts of the mountain fell in five places. These five spots are the Sanjeewani drops in Sri Lanka. The herbs thus dropped on Sri Lankan soil.
Furthermore, in Hindu mythology, Sanjeewani is an exceptional herb that can cure any disease. One of the five Sanjeewani drops is in Dolukanda mountain near Hiripitiya in Kurunegala. Consequently, the rest of the Sanjeewani drops are at the following places.
Kachchativ in Jaffna
Thalladi in Mannar district
Ritigala in Anuradhapura district
Rumassala in Unawatuna, Galle
Even today, these places are rich in herbs. Some of the herbs that are still rare in any other part of the island are still observable in these places.
8. Dunuwila
Although a dull village today, Dunuwila is of crucial importance to the Ravana-Rama battle. Rama couldn't kill Ravana with an average weapon, as he had several boons from Lord Shiva that had made him an invincible human. However, Rama used the primary weapon of the Brahma; the Brahmastra to defeat his enemy. He wielded the weapon as an arrow and shot it at King Ravana from a lakeshore. "Dunu" means arrow and "wila" means lake, thus the name of Dunuwila came into practice.
9. Laggala
King Ravana built the capital of his kingdom at the place of Laggala in Sri Lanka. This place is also popular as Lakegala or Lankagiri. It is a part of the mist-laden Dumbara mountain range. Back in the days, people called it the Ilakke gala which means "Target Rock". This was the place where Ravana sighted Rama's army at first. People believe that Laggala was in the centre of the Ravana kingdom. Further, Laggala is of great importance as it was the place where the Rama-Ravana started their first war. Besides, it was the place where the final battle took place. However, King Ravana was hit by the arrow shot by Rama from Dunuwila.
10. Yahangala
Yahangala or the bedrock comprises the eastern edge of the misty Knuckles mountain range. However, according to the report of Valmiki in Ramayana, King Ravana fell unconscious when Rama shot him with a poisoned arrow at this place. Later, people paid their last respect to this great king's unconscious body in Yahangala. As it goes in lore, a local deity called "Gale Bandara Deviyo" still protects Yahangala.
11. Manavari Temple
Manavari temple is in Chilaw, nearly 6km North of the Chilaw-Puttalam road. According to Ramayanaya, Rama erected the Manavari temple in order to pray to Lord Shiva after the end of the epic Ravan-Ram war. In addition, he planted the Shiva lingam in this place. The lingam at Manavari temple later became popular as the Ramalingam. However, anyone can find Ramalingam only in two places in the world including the Manavari temple. In the same way, anyone can find the other Ramalingam at the Rameshwaram temple in Tamil Nadu, India. Therefore, this shrine is of great significance to both local and worldwide Hindus.
12. Munneswaram Temple
Munneswaram is a temple complex consisting of 5 temples. Out of them, the devotees dedicate the central temple to Lord Shiva. Out of the other four remaining temples, three of them are dedicated to the following deities.
Furthermore, the remaining temple still stands as a Buddhist temple. However, both Hindus and Buddhists frequent the Munneswaram temple throughout the year. Moreover, legend mentions that Munneswaram is a place where Rama had prayed to Lord Shiva after the victory of the battle that ended up killing King Ravana of Lankapura. However, Sinhalese in the area believe that Deity Kali landed in Sri Lanka at this place. Deity Kali is an evil goddess and her shrine was famous for black sorcery in the past.
13. Divurumpola Raja Maha Viharaya
In Sinhala, Divurumpola means a vow taking place. According to Ramayana, Sita Devi went through the famous fire ordeal at this place which is about 20km from Nuwara Eliya. After the rescuing process of Sita, she was eager to meet her husband after one year. When Sita approached Rama, he refused to come to her, saying that "I've fulfilled my duty as a king. However, it is not right that I take you back. You spent a whole year in the enemy's custody". As a result, Princess Sita was shocked by Rama's thoughts and revealed how her mind, body, and soul were fixed only on him.
Then the bereaved princess asked Laxmana to make a fire. She resolved to jump into the fire wishing that "if I'm pure, fire will not burn me". Accordingly, Deity Agni (Deity of fire) yielded to her wish, didn't burn her, and presented her back to Rama. Furthermore, anyone who visits the Divurumpola Raja Maha Viharaya has the ability to witness the paintings of the Ramayana story in the temple. Later, devotees planted a sapling of Jaya Sri Maha Bodhi and constructed a stupa at this place too.
14. Kelaniya Raja Maha Viharaya
Kelaniya Raja Maha Viharaya is a significant religious and cultural attraction of Buddhists that rests on the banks of River Kelani. Buddhists believe the Lord Buddha's hallowed arrival on this place after gaining enlightenment. However, according to the legends related to King Ravana, after the Ravana-Rama war, Rama decided to go back to India. Meanwhile, Laxmana crowned Vibheeshana as the king of Lanka. However, there is a belief that this coronation took place in Kelaniya and Vibheeshana ruled the country from there. Even today Vibheeshana is one of the four deities who protect the land of Sri Lanka. Today there is a shrine for Deity Vibheeshana at the Kelaniya temple premise.
The Bottom Line
Conclusively, let us highlight to you that the bond, mighty King Ravana has with Sri Lanka is simply inseparable owing to all these reasons. Besides, the wonderful legends woven around this significant personality has made him a significant character in both Sinhalese and Hindu Literature as well. Besides, the places in Sri Lanka that are tied up with the life of Ravana, resemble the shades of his epoch in Sri Lanka even at the present, making the legends attached to him still living. So, if you arrive in Sri Lanka, make sure that you visit those places as well. Happy and Safe Travelling!