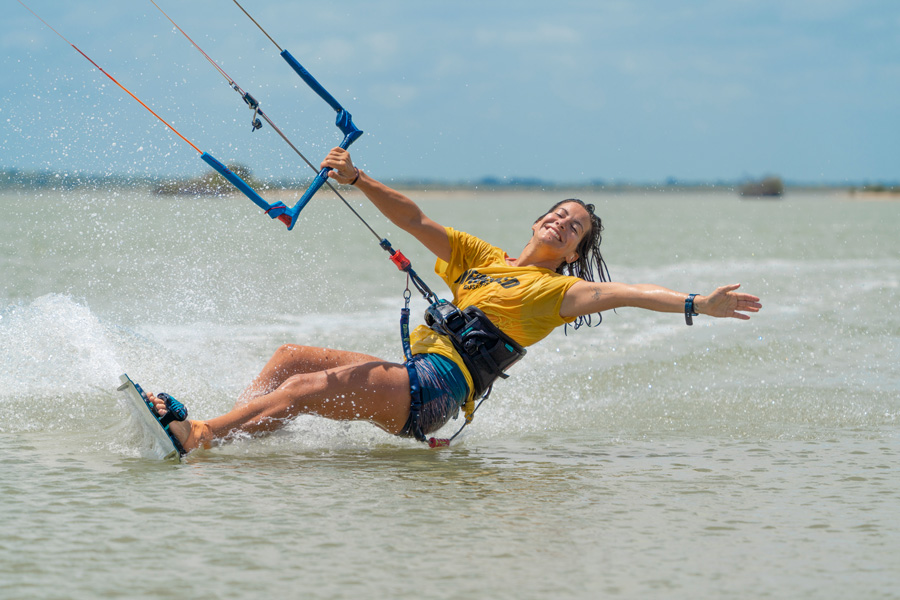 You can be in any corner of the world. Wherever you are, you might have surely heard about Sri Lanka. Simply, 'Sri Lanka' is a buzzing term among travelers worldwide. Of course, it is that much of a significant tourist destination. Its magical splendors have made it that popular. It is rich with golden stretches, amazing cascades, wonderful wildlife, and what so not? Its beautiful culture and traditions, festivals, religious places! All of them take its grandeur to a whole new level. However, its wonders won't end there. Sri Lanka is now one of the best adventure tourism destinations in this world as well. This was further proved as it won the title of 'Asia's Leading Adventure Tourism Destination' at the World Travel Awards 2020. A well-deserved win! Isn't it?
Might be or might be not you have experienced Sri Lanka's adventures. Nevertheless, you might be willing to explore what made Sri Lanka win this title. But before that, let us get to know a bit about World Travel Awards! Let us begin with it.
What is the World Travel Awards?
The World Travel Awards is an initiative which acknowledges the excellence of the travel, tourism and hospitality industries across the world. Indeed, this is not something new to this world. Its history dates back to 1993. Thenceforth, it annually conducted events as such. As a result, it is now recognised as the ultimate international hallmark of industry excellence.
The winners of this awards program never come out through an overnight selection. These winners come to the fore as a result of the searches that went over the past year. Of course, the competitors pass through stiff competitions. Several parties including the travel industry professionals and the general public cast votes to choose the winners. Finally, the nominees with the highest votes emerge as the winners.
The competition takes place in several categories. However, marking the end of yet another highly competitive season, World Travel Awards unveiled its Aisa 2020 winners. The declaration took place parallel to the Asia Winners Day, which was on 3rd November 2020.
By now, you already know that Sri Lanka emerged as Asia's Leading Adventure Tourism Destination. So, excited to know what made it win this title. Nothing to worry about! Next, we are ready to draw your attention towards Sri Lanka, Asia's Leading Adventure Tourism Destination!
What made Sri Lanka, Asia's Leading Adventure Tourism Destination?
If you have ever visited Sri Lanka, you surely know the answer for this question. As well as for the beach lovers, nature lovers, and wildlife lovers, Sri Lanka offers a series of delight for adventure lovers as well.
The Most popular adventures in Sri Lanka
By chance, if you have not yet witnessed this excitement and thrill in Sri Lanka, let us help you know about them. The following section would help you with it.
Hiking and Trekking in Sri Lanka
Taking a nature trail in Sri Lanka is one of the best things for you to do in Sri Lanka. Enjoying the true joys of nature, with the feelings of excitement would leave you with a number of memorable experiences. Sinharaja Rain Forest, Horton Plains, Adam's Peak, Sigiriya, and Pidurangala are some of the not-so-hard popular hiking and trekking locations on this island. Moreover, you can easily find several hiking spots around the wonderful waterfalls of Sri Lanka as well.
Water activities in Sri Lanka
The island of Sri Lanka is surrounded by blue waves that are perfect for a number of water activities. Moreover, it is rich with a good number of rivers, streams, and cascades. All of them create great opportunities for water activities that offer you a thrill of a lifetime. Thus, they are certainly a major reason that makes Sri Lanka, Asia's Leading Adventure Tourism Destination.
White Water Rafting in Sri Lanka: Kitulgala is the most popular for white water rafting in Sri Lanka. The Kelani river which rhythmically flows amidst the rocks creates the perfect rafting stretch for you. Check our article on 'Best Things to do in Sri Lanka', to get to know about its thrill and everything else that you need to know with regard.
Surfing in Sri Lanka: Sri Lankan waves are capable of offering you the delight of a perfect surfing experience. Arugam Bay, Mirissa, and Hikkaduwa happen to be the most ideal surfing spots in Sri Lanka. Moreover, you can find blue waves surrounding this whole island. So, it is never that hard to find a surfing spot in any other area of the island as well.
After all, these are a few of the most adventurous water activities in Sri Lanka. In addition, you can experience the true joys of kayaking and canoeing, deep-sea fishing, diving, and snorkeling in Sri Lanka as well. Simply check our article on 'The Best Things to do in Sri Lanka', to get to know all about them in detail.
The Bottom Line
Above all, this was not the first time that Sri Lanka won the title, Asia's Leading Adventure Tourism Destination, in World Travel Awards. Sri Lanka secured this win from 2017 onwards. However, this win surely has a positive impact in prospering the Sri Lanka tourism industry. By the way, the World Travel Awards awarded many more titles. Of course, several other countries and industry leads secured their wins with regard. So, we are sure that you are excited to know about them as well. If so, you can simply visit the official website of World Travel Awards to know about them.
Besides, finally, let us remind you again. Sri Lanka is waiting to welcome you with a bunch of amazements. So, why not? Visit Sri Lanka and witness its delight yourself!