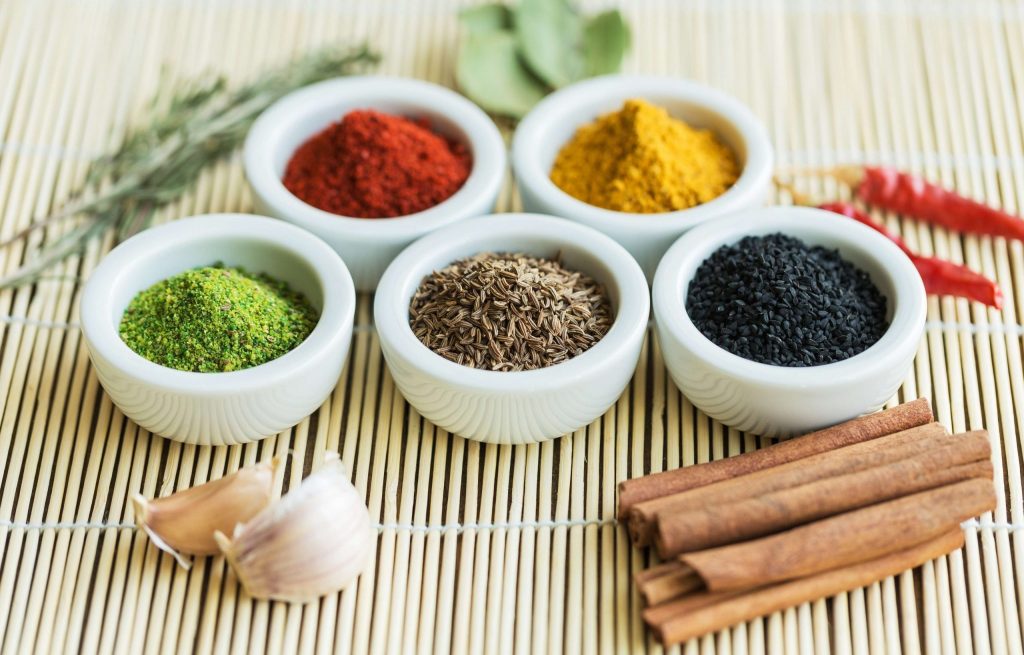 There is no harm in introducing Sri Lanka as the land of spices. The bond that this splendid island has with spices is that much immense. The wonderful stories from the past, and even the flavourful tastes of Sri Lankan food will surely prove this fact for you. Besides, people all around the world love spices from Sri Lanka. Hence, we thought of sharing with you all about the spice trade of this beautiful island. Keep reading, and this read is sure to amuse you!
History of the Spice Trade in Sri Lanka
Sri Lankan spices were well recognized in the world for more than 6000 years. A plethora of herbs and spices were accumulated on this island, and the Arabs and Indonesian Moors had the earliest trade monopoly over them.
Ceylon spices, especially Cinnamon, were a commodity in high demand. Among many other countries, Egyptians and Romans were among the major buyers of spices in that era. Besides, history reveals that Arabian merchants would travel from Asia to Africa and then to Europe back then to confuse other traders. Myths about the land of cinnamon have been among them, in fear of other countries discovering it and competing with them in trade. Some of these fabricated stories said that snakes guarded the cinnamon and mythical birds fetched it for them. However, Arabs were successful in securing the spice trade for over 2000 long years.
When the western nations such as Spanish and Portuguese set out for voyages, discovering lands of spices was one of their main concerns. Spaniards searched for spices in North and South America while the Portuguese continued the search in Asia. Finally, the Portuguese discovered the island of spices when their ship accidentally landed in Ceylon in 1605. Thus ended the monopoly of Arabs over Ceylon spices and the Portuguese had control of it.
When the Dutch took over the island in 1640, they started the cultivation of cinnamon in coastal areas of Sri Lanka. They secured heaps of money from the spice trade until the British ousted them. While the British carried on the cultivation of several crops, such as coffee, tea, and rubber, the spice trade did not cease. However, the stories prove that the colonization period of this island has been a significant milestone in the history of the spices in Sri Lanka!
Present Status of the Spice Plantations in Sri Lanka
When considering the area of spice cultivations in the country, reports reveal that 111,000 Ha of land consists of different spices. Further, it is the smallholders who dominate the trade. Moreover, 70% of smallholders cultivate spices in their home gardens with less than 2 Ha land extent. The Ministry of Agriculture overlooks the process and supports the farmers at their best.
Besides, spice plantations are frequent in the following areas of Sri Lanka.
Apart from the above areas, small-scale spice cultivations can be seen in the other areas of the country as well.
Different Types of Spices from Sri Lanka
Sri Lanka is home to a variety of spice commodities. Just like tea, the composition of these spices and herbs change depending on the agro-climatic conditions they grow in. Following are some of the prominent spices that Sri Lanka grows for years for local use as well as exportation.
Cinnamon
Pepper
Cardamom
Cloves
Cumin
Chili
Cloves
Pandan leaves
Curry leaves
Lemongrass
Fennel seeds
Coriander
Ginger
Turmeric
Vanilla
Nutmeg
Mace
There is a lot for you to know about these different types of spices from Sri Lanka. So, why not? Let us have a glimpse of each of these!
1. Cinnamon
Among all other spices accumulated on the island, cinnamon is the most popular and reckoned in the world. Ceylon Cinnamon, otherwise known as "true cinnamon" is high in demand because of its sweet taste and aroma. Ceylon cinnamon is distinguished from cassia cinnamon due to its light texture and exotic aroma. Also Ceylon cinnamon has less coumarin, an ingredient that has dangerous side effects if consumed in high concentrations.
In the early days, central hills bore the entire cinnamon cultivation in Sri Lanka. However, after the Dutch, the British considered coastal areas too for cinnamon cultivation. Cinnamon bark is used as the famous spice that is rolled into delicate quills, crushed into a fine powder, and sometimes extracted as oil. As an unfailing ingredient in kitchens, Sri Lankans use cinnamon in flavoring and food preservation.
Because of its anti-inflammatory properties and ability to lower blood glucose levels, cinnamon-flavored tea is also becoming widely popular now. Besides, Cinnamon has an array of health benefits. In fact, anyone can use it to reduce the negative impacts of health conditions such as cancer, diabetes, and Alzheimer's disease. Thus, people around the world recognize cinnamon as one of the best spices from Sri Lanka.
2. Pepper
Sri Lankans grow pepper as the second-largest spice commodity in the country. They largely cultivate pepper in the wet and intermediate zones. Currently, around 43,000 Ha of this country are under pepper cultivation.
Further, Pepper is the king in the spice world. Anyone can use pepper as a substitute for chili because of its mild fiery taste and pungent aroma. In addition, pepper vines produce spikes of green pepper berries which are plucked, dried, powdered, and used in dishes. Similarly, Sri Lanka exports pepper as follows.
Black pepper
White pepper
Pepper oil
Pepper oleoresin
Moreover, Sri Lankans produce both white and black pepper using the same plant. However, they produce black pepper by drying the berries of peppercorns and white pepper by removing the outer shell of the berries. Preserved red pepper and dehydrated green pepper also account for a small volume of pepper exports.
Black pepper contains "piperine' which chemists reckon to reduce pain, improve chronic diseases and minimize inflammation. Pepper oil, when applied on the skin, relieves nerve pain, itchy skin, and measles. In addition, studies show that inhaling pepper once a day may help to quit smoking. However, it is interesting to note that Sri Lanka provides high-quality pepper to the world market, making Sri Lankan pepper, one of the best spices from Sri Lanka.
3. Cardamom
The world considers cardamom as the queen of Spices. However, it is native to India. The dried fruit of a perennial crop, cardamom, comes as black seeds in a beige-colored seed pod. The central hills of Sri Lanka cradle the local cardamom plantations. Anyone can use cardamom to enrich the taste of both sweet and savory dishes. From meat dishes to desserts, cardamom also divulges the taste of coffee and masala chai.
Sri Lanka grows 3 types of cardamom in the country and has touched the world market as one of the other best spices from Sri Lanka. They are as follows.
Malabar cardamom
Mysore cardamom
Vazukka cardamom
In addition to its zest, cardamom has a range of health benefits too. Just like cloves and mint, anyone has the ability to use cardamom as a breath refresher. Apart from the sweet-minty fragrance that suppresses the bad breath, cardamom helps to fight bacteria which is the main cause for bad breath. Moreover, cardamom aids in digestion, helps to lower blood sugar levels and reduces the risk of chronic diseases as well. So, it is no secret that these health benefits are also one of the main reasons behind the high demand for cardamom from Sri Lanka.
4. Cloves
Sri Lankans produce cloves from dried matured flower buds of an evergreen tree that grows in the mid-country wet zone of Sri Lanka. Cloves have an astringent bitter-sweet flavor that comes with a pungent aroma. It leaves lingering hotness on the tongue which makes it ideal for savory plates. Further, Cloves are an essential ingredient in meat curries and Sri Lankan yellow rice.
Further, apart from using cloves as a spice, they are also popular throughout the island for their amazing quality of reducing toothaches. Due to its aroma, it's also a remedy for bad breath. Thus, manufacturers extract clove oil from the flower bud and use them in the production of perfume, toothpaste, and pharmaceuticals.
Furthermore, cloves have a history of use as a flavor in cigarettes too. A person who adds clove to his meals regularly will benefit from its anti-cancer and anti-mutagenic properties. Cloves also improve immunity and heal headaches. Thus, spice lovers consider the Sri Lankan cloves as one of the best spices from Sri Lanka.
5. Curry Leaves
An unmistakable ingredient in Sri Lanka coconut milk broth! Thus, curry leaves are visible in almost every home garden in Sri Lanka. Curry leaves have a strong fragrance and it carries hints of citrus in its taste. Natives prefer to use them fresh, but desiccated curry leaves go out into the world. The distinctive fragrance that comes when someone pan-fries the curry leaves in oil, makes it the right guy for seasoning and marinating.
Indeed, curry leaves are rich in vitamin A, vitamin C, and antioxidants. These nutrients account for the versatility of curry leaves, thus anyone can use curry leaves as a herb, spice, and cosmetic, at the same time. Curry leaves can control blood sugar levels, relieve pain and reduce the risk of heart disease by fighting off high cholesterol and triglyceride levels as well.
Vitamins and antioxidants in curry leaves prove their benefit for healthy skin. Besides, standing as one the best spices from Sri Lanka, curry leaves also help in keeping long and healthy hair.
6. Lemongrass
Lemongrass exists as grass with long thick stalks and a lemony scent which Sri Lankans often call "Sera". Being one of the best spices from Sri Lanka, people around the world use them to complement meat and savory dishes. The land under lemongrass does not exceed 25 Ha in Sri Lanka. However, they are visible commonly in Badulla and some areas of Hambantota.
The citrus smell of lemongrass keeps insects at bay. As a result, some farmers cultivate lemongrass as an insect repellant. Lemongrass is one of the highest oil-bearing plants and manufacturers frequently use them in oil extraction. Neighbouring India is the largest producer of lemongrass oil in the world. Thus, people use lemongrass oil in perfumes, deodorants, soaps, and other cosmetics. In addition, chefs use powdered lemongrass sometimes in curry powder and sauces.
Lemongrass is the flavoring ingredient of lemon-flavored tea, which eases common colds. In some parts of the world, lemongrass is popular as a flavoring agent in ice cream, cake, confectionaries, and chewing gum. Owing to all these reasons, the demand for lemongrass from Sri Lanka also remains high!
7. Pandan Leaves
Often coupled with curry leaves, pandan leaves are frequent in Sri Lankan home gardens. Besides, Pandan leaves are popular in the name of "Rampe" locally. Pandan leaves give off a pleasant nutty scent. Sri Lankans often use them in cooking rice to give off a fresh and piquant fragrance. In addition, Sri Lankan curries often contain a piece of pandan leaves usually accompanied by curry leaves.
Fresh pandan leaves do not have a scent, but people dry them for nearly two days in order to get their aroma at its best. Even though cut, dried, and packed leaves are available in the market to purchase, nobody can dry or desiccate pandan leaves without losing their aroma. Most countries prefer the essence of pandan leaves. There are no records of Sri Lankans using it as a coloring agent or particularly flavoring agent. However, South East Asia prepares a range of salads, desserts, and beverages using pandan extract. So, these countries play a major role to keep the demand for pandan leaves going.
8. Chili
As the most popular spice in the world, chili is another staple in Sri Lankan kitchens. Sri Lankans cultivate chili in the dry zone. In fact, Anuradhapura, Monaragala, and Ampara are among the districts that cultivate chili. However, the production in Sri Lanka is insufficient to meet the annual consumption of nearly 60,000 Mt of dried chili and 63,000 Mt of green chili.
Chili contains capsaicin which irritates mammals, including humans. This very property makes chili one of the most sought-after spices in the world. The fiery hotness of chili adds to the zest of a meal.
Chili is available in the market as red chili, powdered red chili, and powdered red chili pieces. In addition, Sri Lankans slice and put green chili in curries to incite tang. Sri Lankan chili ketchup, commonly called "chili paste" comes in handy with any dish. Chefs from five-star hotels to local B&B use chili paste to enhance the savor. Accordingly, the world market more often seeks high-quality chili products that come under the best spices from Sri Lanka.
9. Cumin
Cumin is the seed of a short plant with fluffy leaves and white flowers. These seeds come in a coffee color and have a warm, earthy smell. They release their aroma and sweet-spicy flavor when toasted. People around the world widely use cumin considering its significant health benefits. Scientists believe that cumin seeds can bring down blood cholesterol and sugar levels. In addition, cumin essential oil helps to improve irritative bowel syndrome. In the same way, cumin tea has become widely popular in the world, because of its ability to assist weight loss. Thus, Cumin is not only a vital ingredient in Sri Lankan curry powder but also one of the best spices from Sri Lanka to the world market.
10. Coriander
From ancient times, coriander was famous for its use as a herb. Coriander exists as small plants that are not too high and every single part of this plant from its roots to leaves to seeds is rich in medicinal value.
Sri Lankans toast and crush the coriander seeds into a fine powder and combine them with other spices to prepare Sri Lankan curry powder. In addition, they use coriander seeds together with ginger and black pepper in order to make a tea that is a home remedy for the common cold. At present, Sri Lankans use the same tea to boost the immunity levels of individuals for protection from the COVID-19 pandemic.
Similarly, people use coriander leaves against indigestion, stomach aches, and nausea. Coriander leaves resemble carrot leaves in shape and have a minty aroma, thus people use them as a garnish.
Accordingly, people throughout the world more often seek high-quality coriander that comes in different types which is one of the best spices from Sri Lanka.
11. Nutmeg and Mace
Nutmeg and mace have been crucial ingredients in medieval cuisine. There is evidence that Roman priests burned nutmeg as a form of incense. However, Nutmeg was introduced to Sri Lanka in the 19th century. And in the present, Kandy, Kegalle, and Matale cradles the nutmeg cultivations in Sri Lanka
Both nutmeg and mace are from the same evergreen tree. Nutmeg is the seed of the fruit and mace is the burnt red color lacelike layer that covers the seed. People use both nutmeg and mace in curry powder and use them to enhance the flavor of both savory and sweet dishes. In the same way, nutmeg and mace are used to extract oil and make butter. Nutmeg oil has antibacterial properties, therefore manufacturers use them in producing dental products.
Nutmeg is rich in fibers and keeps the digestive system healthy. However, nutmeg induces hallucinations, if consumed in large quantities. Accordingly, people around the world welcome nutmeg and mace which they consider as one of the prominent spices from Sri Lanka.
12. Turmeric
Turmeric is a golden yellow color powder that adds an appetizing texture and aroma to curries. In nature, turmeric exists as roots of Curcuma longa plants which store the food in their roots. These roots are dug up, rinsed, boiled, dried in the air, and crushed into a fine powder. Traditionally, central hills of Sri Lanka nurtured turmeric plantations but today, it is grown in many parts of the island and exports as one of the best spices from Sri Lanka in addition to local usage.
Manufacturers widely use turmeric in cosmetic products because of its presence of antioxidants and anti-inflammatory features. When mixed with yogurt or curd, turmeric produces an excellent face mask that resurrects the natural glow of the skin.
13. Ginger
Ginger belongs to the same family as turmeric and has a variety of uses ranging from spices to herbs. It is cultivated under the same conditions as turmeric.
Further, Ginger has a strong, distinct aroma with a faint fiery and sweet taste. Ginger is mashed into a paste and added to meat curries and famous Sri Lankan fish Ambul Thiyal. Similarly, ginger-flavored tea is a popular beverage in all of Sri Lanka and among the major flavored tea exports.
Besides, Ginger has an array of health benefits. Keeping bacteria and other germs away, calming nausea, improving oral health are some of them among the others. So, owing to all these reasons, there is a good market in the world for ginger from Sri Lanka.
14. Fennel Seed
Fennel is a crop that grows up to 2 meters and they bear cadmium yellow color flowers growing in clusters. Flower clusters turn into clusters of seeds as they are matured, then they are picked and dried.
Fennel seeds are sweet and have an aromatic fragrance. They are used in curry powder after toasting, mixing, and crushed with coriander seeds and other spices as well. Fennel seeds support digestion too. Further, they are used as a flavoring agent in gin and absinthe. So, owing to all these reasons, people around the world use fennel seeds and thus, the demand for fennel seeds from Sri Lanka still remains high.
Impact of Spice Cultivations on the Country's Economy
Learning lessons from history, and with the practice of generations, Sri Lanka still continues to produce spices in the best way. In fact, the Sri Lankan spice and concentrates industry brings the highest amount of foreign exchange from agriculture exports after tea, rubber, and coconut cultivation.
The country exports spices in bulk, powdered packets, essential oils, and oleoresins. Sri Lanka is the 9th most important exporter of spices in the world at present. In addition, spice accounts for 9% of the total agricultural GDP of the country. So, owing to all these reasons we can clearly mention that the spice cultivations in Sri Lanka have a significant impact on the country's economy.
Spice Gardens in Sri Lanka
Spice gardens offer a unique experience on seeing how the spices that blazon your kitchen, are grown, harvested, and proceeded. It is also an ideal place for you to purchase high-quality spices at a reasonable price to bring back home. Further, spice gardens are an excellent place to enjoy some peace and quietness of nature.
There are exquisite, worth-visiting spice gardens in Sri Lanka, especially in Matale and Kandy. In most spice gardens, a tour guide takes you through an educational journey, explaining the history, use, and health benefits of each spice. Tourists can lend a hand in helping prepare simple meals using spices. After that, they are welcomed to a traditional Sri Lankan lunch in most spice gardens as well.
Different spices grow in different agro-climatic zones, so you may need to visit more than one spice garden if you intend to get the full experience. However, we can assure you that visiting a spice garden in Sri Lanka would be a wonderful experience for you, at this splendid tourist destination.
The Bottom Line
Above all, it is a must mention that spice cultivations are an integral part of Sri Lanka's agriculture. Their contribution to the lives of innocent Sri Lankan lives, as well as to the country's economy should not be disregarded. Besides, spices from Sri Lanka are certainly a wonderful aspect that takes the name of Sri Lanka to every corner of the world. In fact, their distinct flavors and aromas have made millions of people fall in love with Sri Lankan spices.
However, the demand for spices from the island is never to turn down. So, there is no doubt that the world market would create more opportunities for the Sri Lankan spice trade to evolve and benefit. Thus, spices from Sri Lanka are indeed treasures, and it is our responsibility to protect the spice cultivations and to appreciate the hard work of the innocent farmers who make their living out of the spice trade.