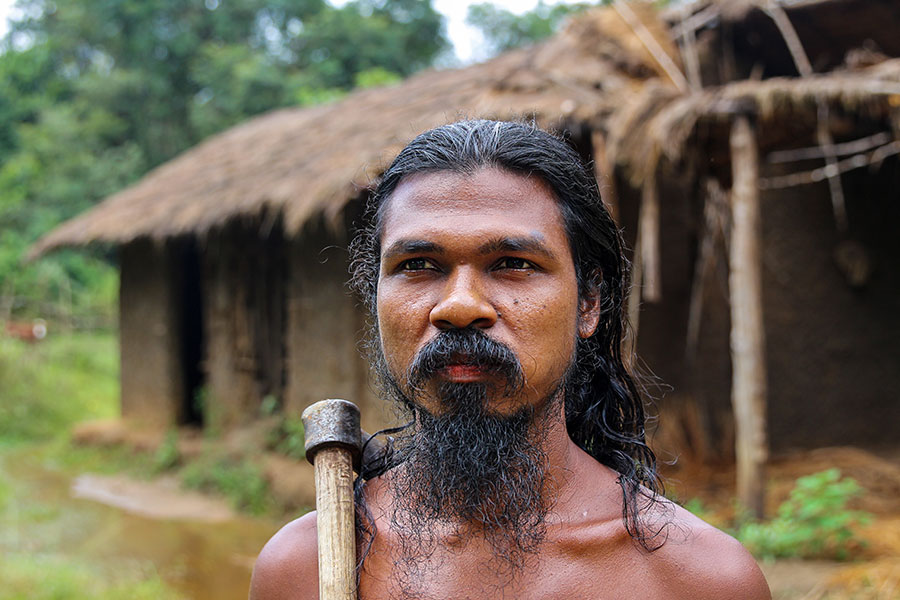 Sri Lanka is rich with many wonderful villages, and cities. The scenic beauty that they hold along with an aspect of Sri Lankan life is simply impressive. Among the most wonderful village towns on this island, Mahiyanganaya is indeed a highlight. It is a charming city in the Badulla district, with a rich cultural and historical heritage. The scenic beauty of the city together with its cultural importance makes it an ideal place to visit while on your tour in Sri Lanka. So, why not? Let us get to know more about this wonderful village town!
The Majestic History of Mahiyanganaya
According to Mahavamsa, Lord Buddha visited the Mahiyanganaya Raja Maha Viharaya on his first visit to Sri Lanka, on a Duruthu full moon Poya day. As per history, the intention of this visit was to resolve a dispute between the Yaksha, Naga, and Deva tribes, who were the prehistoric inhabitants of the country. Owing to this historical and religious incident, many Buddhists choose to visit Mahiyanganaya, as they explore the Northern part of the country.
Nature's Cradle
The city of Mahiyanganaya is a spacious area with the greenery of grasslands, picturesque lakes, and reservoirs together with enormous mountains. River Mahaweli, the longest river, nourishes it. The beautiful blue reservoirs surrounding the city, together with green forests and nature parks create a delightful view for the eyes of its visitors.
The Rich Culture of Mahiyanganaya
Mahiyanganaya hosts the village of Dambana, which is the habitat of the 'Vedda' community, which is one of the world's oldest aboriginal tribes. Dambana lies amidst the protection of nature, bordering the Maduru Oya sanctuary. A community of indigenous people of about 1000 lives there in harmony with nature. A visit to this village of Dambana gives you a special experience since you can peek into the culture and traditions of these indigenous people.
Places to Visit in Mahiyanganaya
Mahiyanganaya consists of many astounding landscapes and cultural hotspots that one shouldn't miss on their visit to Sri Lanka. Some of them are:
Mahiyanganaya Raja Maha Viharaya
Bodh Gaya Temple
Nagadeepa Temple
Dambana Vedda village
Sorabora Wewa
Wasgamuwa National Park
Gal Oya National Park
Rathna Ella waterfall
Let's explore more about these unique places.
1. Mahiyanganaya Raja Maha Viharaya
Mahiyanganaya Raja Maha Viharaya which is located in Bibile- Uraniya, Rd is open for visitors all day. It has a strong association with a majestic history related to Buddhist culture. As mentioned earlier, there is a belief that this is the first site in Sri Lanka, visited by Buddha.
As stated in the Mahavamsa, the inhabitants of this area were the Yakkas – demon worshippers, and Nagas – snake worshippers. Anecdotes reveal that Buddha arrived at Mahiyangana when the Yakkas were in the Garden of Mahanaga. There, he had performed a miracle before their eyes by sitting cross-legged in the air. Bewildered by the miracle, they listened to Budda's sermon in return. Buddha has preached Yakkas, seated on the place where the Mahiyangana Viharaya stands now. The Yakkas had been spiritually elevated upon hearing his sermons. History reveals that some of them attained the states of Sovan, Anagami, Sakadagami, and Arhat following this sermon.
Saman, a Yakka chief who attained Sovan, asked the Buddha for a relic they could pay homage to after he left. Then Buddha gave him some of his hair which Saman conserved in a little Stupa which stood at a height of 10 feet. As per history, this is the very first Stupa to come up on this island.
Later, the Sri Lankans received another relic to add to this Stupa. That was the Buddha's clavicle bone. It had been recovered from his funeral pyre after he attained Parinirvana. Then the height of the Stupa increased to 18 feet or 5.5m in order to make the structure more impressive.
Moreover, Mahiyanganaya Raja Maha Viharaya belongs to the "Solosmasthana " – the 16 most sacred temples in the country. Besides, it is historically very important because it is an archaeological site today.
2. Sri Maha Bodhi Seya
Sri Maha Bodhi Seya is a Buddhist site of worship in Mahiyanganaya. On this site, there is a replica of the famous Maha Bodhi Temple in Bodh Gaya, India. This is a modern building built in 1989, with Buddhist themes embedded.
3. Nagadeepa Temple
Nagadeepa Viharaya is an ancient temple complex, which is also famous as the Nagadeepa Viharaya. Although it is not that much famous among tourists, it is well-known for its mystical supernatural powers among the villagers. According to folklore, this Viharaya got its name as Nagadeepa because it has been populated by the Naga tribe in ancient times.
At present, the ruins of this temple are located near the Nagadeepa Reservoir at Rideemaliyadda. Moreover, the site consists of two stupas and many ruins of buildings. Among the two stupas, the smaller stupa is a work of King Dutugemunu. It is preserved up to the Devatha Kotuwa. The massive stupa which is now seen just as an overgrown mound of earth. There is an old image house at the top of this.
However, the Archaeological Department of Sri Lanka declared the Nagadeepa Temple, a protected site. Hence, not only Buddhists, but many tourists who love to explore the archaeological and cultural values visit this place.
4. Dambana Vedda Village
Veddas are the indigenous community of Sri Lanka. They are still living in areas like Dambana, in Mahiyanganaya close to Maduru oya sanctuary.
Veddas are forest dwellers who are experts in hunting, fishing, and collecting bees' honey. Accordingly, they live in harmony with nature and their lifestyle hasn't deviated much from the stone age.
Today, the Vedda communities are much more modernized. Still, the majority of them are living according to their traditions up to a certain extent. So, if you wish to observe them and experience their original lifestyle, visiting Dambana Vedda Village is what you need to do. Of course, you can observe how Veddas hunt and gather, go fishing, cook in open-air fires, and collect bees' honey following their ancient traditions.
Besides, you can also enjoy their traditional song and dance and observe the unique clothes and the traditional equipment they use if you visit there. Also, don't forget to visit the Vedda Museum inside the village to get an idea about the evolution of this community. This is of course a once in a lifetime chance that you shouldn't miss out on!
5. Sorabora Wewa
If you want to relax for a while amidst the cool breeze flowing through the bluish waters of a beautiful reservoir during your visit to Mahiyanganaya, it is Sorabora Wewa where you should head to. This tank, also called 'The Sea of Bintenna' covers an area of 1,440 acres.
As per history, a giant called Bulatha built it. It amazes people in modern days how this tank has been built using the most efficient irrigation technology which is still in operation today. In fact, the sluice gate of the tank which is made out of natural rock showcases the developed irrigation technology of ancient times.
It is situated about a few kilometers away from Mahiyanganaya town and is ideal for photography, sightseeing, relaxation, and bird watching. You can also enjoy a boat ride in the tank.
6. Wasgamuwa National Park
The next place to reach for nature lovers, during their tour to Mahiyanganaya is, Wasgamuwa National Park. It got its name from the Sinhalese term 'walas gamuwa', which means the woods of the bears.
Although a lot of bears cannot be seen in Wasgamuwa today, it is home to incredibly diverse wildlife. The National Park stretches over 36,948 hectares. Moreover, this area consists of rivers, and little streams flowing through it, adding much beauty to the sight.
The main attraction of Wasgamuwa National Park is a majestic herd of elephants, with around 150 members. The specialty is that they can be seen in their most natural feeding and roaming state. It also provides habitat to 23 species of mammals and 17 species of reptiles.
You can see mugger crocodiles on the banks of the rivers. The "rilewa" and the purple-faced langur, are endemic species of monkeys in Sri Lanka that you can spot here. Herds of water buffalos and Sri Lankan axis deer are also common in this park. Besides, there are 140 species of birds, including 5 endemic species in Wasgamuwa. Some of them are:
Red-faced malkoha
Sri Lankan frogmouth
Chestnut-winged Cuckoo
Yellow-fronted barbet
Sri Lanka spurfowl
Peafowl
Painted stork
Black-headed ibis
Eurasian spoonbill
The main vegetation type in Wasgamuwa is tropical dry-mixed evergreen forest, and more than 150 plant species have been recorded here.
The Wasgamuwa National Park also holds some historical importance as it is known to be the site where Kings Dutugemunu and Elara camped during their battles. Hence, there are also ancient tanks and religious sites in the area, which makes this area more special!
7. Gal Oya National Park
Gal Oya National Park is another national park that you can visit around Mahiyanganaya. It allows you to enjoy both boat safaris as well as by jeep safaris at the same spot. The boat safari takes you to an island within the reservoir called "bird Island". Besides, the jeep safaris let you catch the sights of elephants and leopards.
If you visit the Gal Oya National Park from March to July, the boat safaris bring the views of herds of elephants swimming from one island to another in the Senanayaka Samudra reservoir. Apart from that, this sanctuary is home to 32 species of terrestrial mammals including:
Langur
Endemic Toque Macaque
Leopard
Sloth bear
Elephant
Wild Boar
Three species of Deer
Water Buffaloes
The 150 species of birds at Gal Oya National Park include the following:
Spot-billed Pelican
Red-faced Malkoha
Indian Cormorant
Oriental Darter
Grey Heron
Lesser Whistling Duck
The vegetation of the national park is of three types namely forest, shrubs, and grassland.
8. Rathna Ella Waterfall
Rathna Ella Falls is a majestic waterfall that stands at a height of 111 meters. It stands in Rathna Ella Village in Hasalaka, Mahiyanganaya. It is the 9th highest waterfall in the country. The waterfall derives from Hasalaka Oya which starts from the Knuckles mountain range.
As per history, Rathna Ella got its name with meaning, "the waterfall of gems" from folklore that was famous among the villagers in that area. They believe that there were seven pots with gems under this waterfall. This fall is also famous as the 'Navarathna Ella'.
The Rathna Ella waterfall is precious to the villagers as it supplies water for irrigation and paddy cultivation, which is their major occupation of them. Hence, the villagers value this waterfall immensely, and make sure that it is protected properly for future generations!
The Bottom Line
After all, there are so many amazing things you can see and do if you visit these destinations around Mahiyanganaya. An exploration of this wonderful village town will surely add some beautiful memories to your travel diary. So, why not? Come, and visit Mahiyanganaya to experience the natural beauty, cultural importance, and historical value of Sri Lanka. Happy and safe traveling!