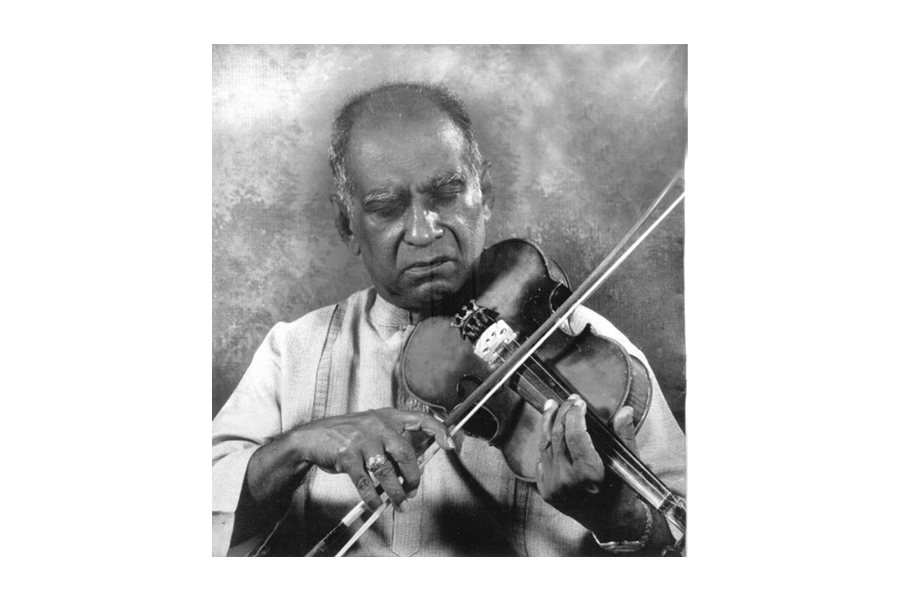 Music has always been an integral part of the Sri Lankan culture. In fact, many of the traditions, festivals, and even the day-to-day lives of Sri Lankans reveal to the world the significant bond they have with Sri Lankan music. However, there are several eminent personalities that we can never forget when considering Sri Lankan music. Yes, W D Amaradeva is indeed such an iconic musician who marked a significant era in the Sri Lankan music saga. Thus, we thought of focusing this read on this wonderful musician. Continue reading, and you will get to know many things about this great personality!
What is W D Amaradeva Known For?
W D Amaradeva is a pioneer in Sri Lankan classical music. In the same way, he is a renowned vocalist, violinist, and music composer. Moreover, he was an unmatched genius who knew his subject to its core. Combining traditional folk music with Indian classical music he gave birth to a new musical genre. The Sarala Gee genre that he invented set the tone for rich, soothing musical creations for decades to come.
Indeed, Amaradeva was always receptive to new ideas and new experiments with music. He sang not only with his contemporaries but also with modern singers. Amara Gee Sara, and Sasara Wasana Thuru are some of the musical extravaganzas of Amaradeva. This prodigy of a little man is often cited as the maestro of Sri Lankan music, unarguably a title that he truly deserves. Moreover, his contribution to establishing the Sri Lankan identity in the universal language of music is immeasurable. Furthermore, W D Amaradeva was the second Chancellor of the University of the Visual and Performing Arts after Dr. Lester James Peris.
However, the early traces of his musical journey run back to the time when he was just a little boy. As he had a gentle voice he used to sing poems and prayers at the village temple. In the later years, he became a giant in Sri Lankan oriental music. Moreover, his endeavors won him many awards, including the "Asian Nobel" – Ramon Magsaysay award. To appreciate a great man among mankind, like master Amaradeva, even the best and the utmost words in a language would not be sufficient. According to Professor Carlo Fonseka, the biography of Amaradeva is the story of modern Sinhala music.
Early Life and Education
Wannakuwatta Waduge Don Albert Perera was born on 5th December 1927 in Moratuwa. His father Wannakuwatta Waduge Don Ginoris Perera was a well-known carpenter in the area. In the same way, his mother, Maggie Weslina Mendis was a Methodist and his father was a Buddhist. Ginoris Perera crafted and repaired violins at Moratumulla Carpentry School. He presented his youngest son, Albert Perera with a Japanese Tin violin on his 7th birthday. Following his mother, little Albert used to sing in the choir of the village church. In addition, his eldest brother taught him Indian classical music. Growing up in this musical background, Albert Perera had received his primary education from Sri Saddharmodhaya Buddhist School. There he met his first music teacher, W. J. Fernando. Under his guidance, Albert Perera won all school singing competitions.
After winning a scholarship, W D Amaradeva entered Panadura Sri Sumangala College later. His principal, D. T. Fernando, who was an active member of the Hela Haula, introduced Amaradeva to veteran writer Kumaratunga Munidasa. Hela Haula was a Sinhala literary organization founded by Kumaratunga Munidasa. With the help of his principal, Amaradeva went on to study further in Kalutara Vidyalaya and Balapitiya Sidhdhartha Vidyalaya.
Setting the Stage for an Aspiring Career
At the age of 18, W D Amaradeva got a chance to meet Master Mohomed Ghouse. At that time the master was handling the music for the film "Asokamala". Recognizing Amaradeva's talent, he enlisted him as the lead violinist in his music group. Later Amaradeva said in a discussion that he was amazed to see his name written under the title "Assistant Music Director" and that inspired him to do more. In the movie, in addition to playing the violin, Amaradeva acts like a hermit and sings the song "Ayi Kale Yamek Ale".
In the years that followed, Amaradeva formed a close bond with Professor Ediriweera Sarachchandra, the legendary Sri Lankan playwright. With the help of professors Ediriweera Sarachchandra and D. B. Dhanapala, who was the editor of the Lankadeepa newspaper, Amaradeva, was able to secure a scholarship to learn music at Bhatkhande Music Institute in Lucknow, India. The famous Vishnu Govind Jog was his mentor at the music academy. Accordingly, Amaradeva finished his 5 years at the Music Academy with 2 Visharadhas, for violin and vocals.
On his return to the motherland, he changed his name to "Amaradeva" meaning eternal God, on the instructions of professor Sarachchandra.
The Musical Career of W D Amaradeva
W D Amaradeva is the founder of the Mando-harp, a musical instrument that is a combination of the Mandolin and the Harp. He incorporated western harmonies and counter harmonies, south Indian and Tamil music into Sri Lankan "Sarala Gee". Moreover, he is responsible for introducing artists like Nanda Malini and Edward Jayakody, two gems in Sri Lankan classical music. In the same way, Amaradeva's and Mahagama Sekara's collaboration gave birth to a number of beautiful songs in both complex musical genres and more popular genres. The following are among the works of the duo.
Maha bo Wannama
Jagath Mohini
Rathna Deepa Janma Bhumi
Sannaliyane
Neela Kobei
Discography of W D Amaradeva
W D Amaradeva studied Sri Lankan folk music and combined what he learned in India with that. Moreover, he introduced a new musical genre of folk music and Indian classical music. Amaradeva's songs are not limited to love and separation, but also environmental praise, life, love for one's country, eternal truth of growing old, parenthood, songs related to religion and agriculture as well. Some of his albums are as follows.
Kolomthota (1985)
Irata Muwawen (1983)
Sasara Wasana Thuru (1999)
Aradhana (2013)
Vali Thala Athare (2002)
Swarna Wimanaya (2010)
Bambareku Awai (2010)
Later, at the invitation of the Maldivian government, W D Amaradeva composed the national anthem of Maldives in 1976 and thus left his mark at a crucial point in that country's history.
Filmography of W D Amaradeva
Amaradeva was the music director of Chitrasena Ballets such as Naladamayanthi and Karadiya, and a number of other ballets like Pabawathie, Vessantara and Bawakadathurawa. Moreover, Amaradeva changed the music culture of creating Sinhala songs to the melody of Hindi songs. Furthermore, he contributed as a music composer to the following films.
Ranmuthu Duwa
Getawarayo
Ransalu
Saaravita
Sikuru Tharuwa
Delowak Athara
Thun Man Handiya
Madol Duwa
Sakman Maluwa
Akkara Paha
Sagara Jalaya Madi Handuwa Oba Hinda
Amaradeva worked alongside Dr. Lester James Pieris in many films. Dr. Lester James Pieris once said that "His (Amaradeva's) voice is the greatest musical instrument".
Death of W D Amaradeva
W D Amaradeva was admitted to the Jayewardenepura hospital to treat heart failure and received treatment in the intensive care unit. But, on 3rd November 2016, this small man who did big things left the world, at the age of 88.
The Sri Lanka government held a state funeral with state honors at the Independence Memorial Hall. In addition, President Maithreepala Sirisena declared a national week to mourn his death. Many artists, politicians, and his fans were present at his funeral.
Personal Life of Amaradeva
W D Amaradeva married Wimala Gunaratne in 1962. She was a past pupil of Musaeus College as well as a school teacher. They had three children, Ranjana, Subhani, and Priyanvada. Subhani Amaradeva herself is a singer. Wimala Amaradeva died on 8th March 2021.
Honors and Titles to W D Amaradeva
The maestro of Sri Lankan classical music has been honored with lots of awards throughout his lifetime. The University of Kelaniya awarded him an Honorary degree of Doctor of Philosophy (Fine Arts) in 1991. Following that, the University of Ruhuna awarded him another doctorate, Doctor of Letters (Honoris Causa) in 1993. In the same way, the University of Peradeniya presented him with the Honorary degree of Doctor of Letters in 1998.
Furthermore, W D Amaradeva is one of the nine Sri Lankans who have been presented with the Ramon Magsaysay award of the Philippines. He received this award in 2001. Later, in 2002, the Republic of India offered him the Padma Shri Award, the fourth highest civilian award offered by the Indian government.
Amaradeva has been honored with the Deshamanya title and Kala Keerthi titles as well. President Maithreepala Sirisena awarded him the Sri Lankabhimanya award in 2017, the highest award a Sri Lankan can receive. However, Amaradeva's widow accepted the award on his behalf.
Amaradeva Asapuwa
Amaradeva Asapuwa is a music ashram to be built at the Ape Gama complex in Battaramulla in memory of the late great musician Pandit Amaradeva. It was the wish of the legendary singer to establish a music center for Sri Lankan children to learn oriental music, just like the Shanti Niketan in India. Thus, President Maithreepala Sirisena laid the foundation for the construction in 2017. The proposed Amaradeva Asapuwa consists of a library, a museum that hosts awards and memories of the late musician, a music studio with advanced facilities, a conference hall as well as an open-air theatre. However, the government funds this project with an estimated cost of LKR 250 million.
Given the current situation, even though we can't expect it to be built in the near future, let's hope that we will be able to see the Amaradeva Asapuwa sometime soon.
The Bottom Line
The tributes that pour upon W D Amaradeva simply prove to the world the immense contributions he has made on behalf of Sri Lankan music. Besides, in the small island nation, there will certainly be no one who has not been touched and soothed by the music of W D Amaradeva. He was of course small, but his creativity and good heart were so big that he could amuse generations with his good work. This great musician is no more with us, but his voice indeed makes us feel that he still lives on this splendid island.