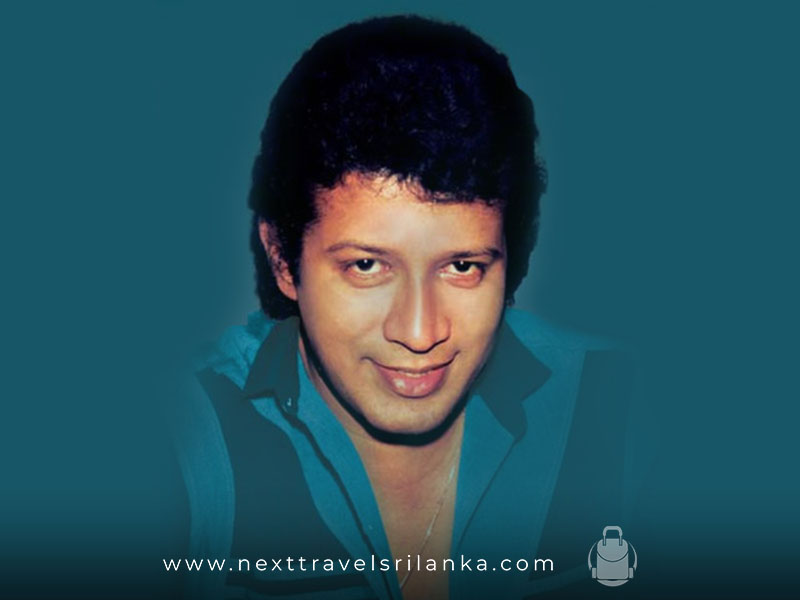 Vijaya Kumaranatunga is one of the most popular iconic figures ever to live in Sri Lanka. He is probably the most popular Sri Lankan movie hero of all time. He is a versatile actor, playback singer, and also politician. His full name is Kovilage Anton Vijaya Kumaranatunga, but he became popular as just Vijaya Kumaranatunga. However, his name later became famous as 'Kumaratunga' and not 'Kumaranatunga'. Besides, his name is spelled as both 'Wijaya' and 'Vijaya'.
His audience loved him immensely as a charismatic actor for his endearing personality. Hence, people highly praised and respected him during his time. His worth and reputation only increased even after his death. Besides, this beloved actor-turned-politician will always remain an influential role model in Sri Lanka.
Owing to all these reasons, there is so much to learn about this inspiring figure. So, keep reading to know more about life and interesting facts about Vijaya Kumaratunga.
The Early Life of Vijaya Kumaranatunga
Vijaya Kumaratunga was born on the 9th of October 1945 in Seeduwa. His father was Kovilage Benjamin Kumaratunga and his mother was Clara Beatrice Perera. Both his parents were Roman Catholics. Vijaya was born into a family with four siblings as three brothers and one sister.
First, he attended the Seeduwa Davisamara Maha Vidyalaya to gain his primary education. Afterward, he went to St. Benedict's College and Kadana De Mazenod College to gain his secondary education. As a school student, he was excellent in aesthetic fields such as singing, drama, and oratory. And yes, he was fortunate enough to build off his career later which brought him towards excellence with these skills.
However, he started off his career as a sub-police inspector in the Ceylon police force, which he gave up after starting his career as an actor.
The Career of Vijaya Kumaranatunga as an Actor
Vijaya Is a handsome film star who will remain an evergreen memory in the minds of Sri Lankans simply because he was able to enthral millions of fans with his performances. At the time of his demise, he had acted in more than 120 films.
His first-ever movie was 'Hanthane Kathawa'. Senarath Yapa was the director of this movie. He did the role of a university student named Bandu there. However, records also reveal that he acted in a movie called 'Manamalayo' prior to this.
Besides, he was fortunate as an actor to have a glamorous career spanning over two decades. Some of his most popular movies are:
Ahas Gauwa
Eya dan loku lamayek
Ponmani
Bambaru awith
Ganga Addara
Kristhu Charithaya
He was also a playback singer in several movies. Further, he has recorded more than 100 songs.
Vijaya became popular as the dream boy of the Sinhala cinema in around 1980. Moreover, he became the star of the Vijaya-Malini era of Sri Lankan cinema along with his famous co-star Malini Fonseka.
Besides, Vijaya was the protagonist of 114 films out of over 120 films he has acted in. Eight of his films came out after his demise as well. Almost all the movies of this cinematic idol were hits at the box office.
Even though most of his movies were commercial movies, there are also 23 of his movies that are avant-garde in Sri Lankan cinema. Kumaranatunga has also acted in one English movie and one Tamil movie.
Despite being such a financially successful actor, he was kind enough to act in 13 of his movies without getting any payment. He has also produced two movies. Owing to all these reasons, we can surely mention that he has had one of the best careers as a cinema actor.
Awards of Vijaya
Vijaya Kumaratunga received various awards several times during his time as an actor.
The audience loved him immensely. So, he was the most popular actor for six consecutive years at the Sarasaviya Award Ceremonies. However, he has received only two awards for being the best actor. Those were at the 7th Vicharaka Sammana Ulela in 1975 and the 17th OCIC award ceremony in 1987.
Apart from that, Vijaya Kumaranatunga has also received many merit awards. He received awards for the best playback singer two times but he won both these awards after his demise. As a whole, he has received many awards as an allrounder with many different and unique talents.
His Career as a Politician
Vijaya Kumaranatunga's popularity as an actor earned him success in his political career as well. As a young actor, he had left-leaning political views and was involved with the Lanka Sama Samaja Party as well. Afterward, he joined the Sri Lanka Freedom Party (SLFP). There, he became the first national organizer of the party.
Despite his immense popularity, he was quite unsuccessful in the elections at the beginning of his political career. The main reason for this is that he had many rivals, especially from the United Nations Party (UNP). During the 1982 presidential campaign, Vijaya Kumaranatunga actively supported the candidate, Hector Kobbakaduwa. So, after the victory of J.R. Jayawardena, Vijaya was jailed under the emergency regulations of the president, but he was never charged. The main allegation against him was that he was involved in a "Naxalite" campaign.
Many politicians during his time felt threatened as Vijaya gained much love and respect from most of the general population. Hence, he faced many death threats as well. During the election time of 1983, one such attack was made on his life and one of his friends died in this incident. Amidst such attempts on his life and false allegations, Vijaya continued to serve the people as a leading body of the SLFP.
Sri Lanka Mahajana Party
Vijaya Kumaratunga was the founder of the Sri Lanka Mahajana Party (SLMP). He broke away from the Sri Lanka Freedom Party in 1984 and formed this new political party. T.B. Ilagngaratne, Rathnasiri Wickremanayake, and Chandrika Bandaranayake Kumaratunga also joined him to form this party.
Unlike the other political parties of the time, the Sri Lanka Mahajana party had more of a broad and refreshing perspective. The target of their main campaigns was achieving peace in the Sri Lankan civil war. Vijaya believed in an accommodative approach to bringing much-needed ethnic reconciliation to the country. However, this new party couldn't live up to the expectations in the elections.
During those troubling times, SLMP played a crucial role in mediating to bring out a productive solution to the civil war. For that purpose, Vijaya himself visited Jaffna and met with local civilians and even LTTE youth leaders amidst the civil war.
Vijaya became the main voice against the lethargic approach other main parties like SLFP, UNP, and JVP were taking toward the pressing concerns of civil war. He also addressed issues concerning the youth uprisings backed by JVP.
However, he was less involved in his acting career after he began his career as a politician. Unfortunately, politics paved the way for him to face an untimely death as well.
Personal Life of Vijaya
Vijaya Kumaratunga married Chandrika Bandaranaike on 20th February 1978. Chandrika Bandaranaike is the daughter of the first family of SLFP and her brother, Anura Bandaranaike. She is also the daughter of the two former prime ministers, S.W.R.D. Bandaranaike and Sirimavo Bandaranaike. The romance between the couple flourished through their discussions regarding national and international politics.
They married in a significantly simple ceremony as the film director, Lestor James Peiris, and former agriculture and lands minister Hector Kobbakaduwa attesting as their witnesses. After the marriage, Vijaya and Chandrika first moved to 63, Rosemead place. Afterward, they moved to Kinsey road, Borella, and Polhengoda road, Kirulapane.
Vijaya has two children with Chandrika named Yashodhara and Vimukthi. Both their kids work as doctors in Britain now.
Chandrika Bandaranaike continued in her political journey even after the death of her husband and even served as the fifth president of Sri Lanka.
Death and Legacy of Vijaya Kumaranatunga
Unfortunately, Vijaya's undying patriotism and his active role in Sri Lankan politics contributed to his tragic assassination. The beloved actor and politician were shot to death on the 16th of February in 1988. An assassin who belongs to the militant organization of Deshapremi Janatha Viyaparaya (DJV) carried out this assassination. The names of these assassins were Gamini and Tarzan Weerasinghe.
This took place while Vijaya was trying to leave his home located in Polhengoda in Colombo. Vijaya was shot three times in the head. However, he died due to severe injuries on the head and neck. It was such a tragedy that Vijaya's handsome face was brutally deformed due to the shooting. Hence, his wife decided not to show his face during the funeral. The funeral of Vijaya Kumaranatunga took place in the Independence Square of Colombo on 21 February 1988.
A huge crowd of his fans and followers attended the funeral. Many were emotional to see how his wife, Chandrika Bandaranaike bid farewell to her loving husband and comrade by raising hands and giving clenched fist salutes. The mastermind behind this brutal murder still remains to be a mystery and many claim the JVP and DJV to be responsible for his murder.
The Bottom Line
After all, Vijaya Kumaratunga is identified as a person who is being sorely missed by the Sri Lankans as he was a great politician who could have played a revolutionary part in Sri Lankan politics. His role to bring ethnic reconciliation and democracy to the country is met with admiration by many parties. Besides, his wonderful contributions to the field of art in Sri Lanka as a singer, and an actor is also impressive. Hence, Vijaya Kumaratunga will forever be an evergreen memory in the hearts of Sri Lankans as one of the greatest personalities ever to live in the country.