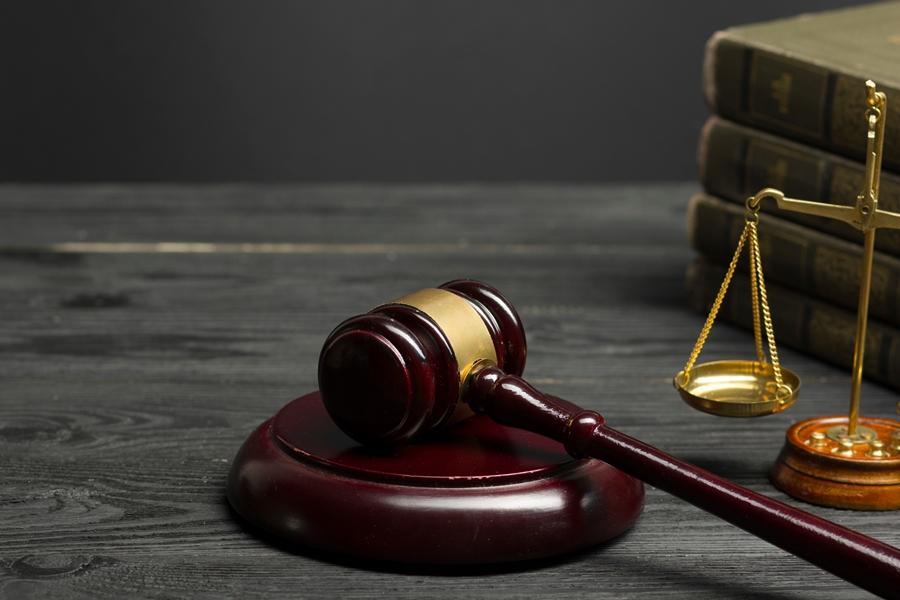 The civil law of a certain country plays a major role in maintaining the rule of a country. It is the same with this splendid island of Sri Lanka as well. Hence, the legislative bodies of Sri Lanka have imposed civil law, and the citizens in the country benefit immensely from it. However, if you are a traveler who is planning to arrive on this wonderful island any sooner, we suggest that having a brief idea about the civil law in Sri Lanka will help you make your travel safer and stress-free. Thus, we thought of enlightening you about civil law in Sri Lanka. Continue reading, and you will know everything that you need to know with regard!
Law in Sri Lanka
Law in Sri Lanka is a complex blend of Roman-Dutch law, Victorian law, Kandyan law, South Indian law, and Muslim law. The country's long history and involvement of South Indians, Dutch, and English during the colonization period is the cause of such complicity and diversity in the judiciary system. There's only a blurry line that separates Sri Lankan law from its customs. However, the police are responsible for enacting both.
Most of the laws in Sri Lanka do not apply to foreigners. But, knowing certain laws and customs as a foreigner will guarantee a hassle-free vacation in the country. Besides, if you are a foreign employee in Sri Lanka or intend to start a business in Sri Lanka, knowing the law of the country will be helpful. While foreigners don't have to follow most of the local laws, they have to follow all the rules that maintain the safety and the decency of the country and its society. The following sections will enlighten you with regard in detail.
Highlights from the Civil Law in Sri Lanka
Sri Lanka is a country with significant cultures and traditions that have evolved over the history of more than 2500 years. While the present judiciary system is an inheritance of colonization, the country has had its age-old customs that protected the peace and harmony of the land. So, there is nothing wrong in mentioning that civil law in Sri Lanka is more or less a blend of the legal framework as well as the cultural values. However, we identified a few highlights when paying attention to civil law in Sri Lanka. You can find them below!
1. Laws Regarding the Entry Requirements for Sri Lanka
All the visitors who enter Sri Lanka must apply for an Electronic Travel Authorization (ETA). The official website of the Immigration and Emigration Department of Sri Lanka will provide you information about the process. If you are visiting Sri Lanka for leisure or business purposes (like attending a seminar) you will be granted a 30-day visiting visa to the country. However, you can extend the visiting visa up to 90 days while in Sri Lanka. For the extensions, you will have to hand over relevant documents to the Immigration and Emigration Department of Sri Lanka. Besides, to enter Sri Lanka your passport should be valid for a minimum of 6 months.
Further, it is better to keep a few of the photocopies of your passport with you. The reason is that you may have to present a document of identification in most of the places. Being unable to produce a document of identification can get you detained by the local authorities. So, in order to avoid undesirable circumstances, have the passport and copies with you. Also, make sure to extend your passport if you are planning to stay longer than planned.
2. Sri Lanka Offers Religious Freedom
Sri Lankans are entitled to freedom of religion. This rule allows them to adapt or change into a religion of their choice. The majority of Sri Lankans are Buddhists, while Christians, Hindus, and Muslims live in harmony in this small country. Foreigners of any religion or no religion are equally welcome in Sri Lanka. However, you shouldn't disrespect any religion, as it's rude to the country and its people.
Furthermore, there are a set of customs to follow when visiting a religious place. You must dress modestly when you are entering a Buddhist temple. Better to dress in an attire that covers up to your knees, from your shoulders. However, having a shawl will help you cover your body when visiting a religious place if you find your dress inappropriate. Also, remember that removing hats and shoes is a tradition when entering a religious attraction.
Besides, the Buddhists consider it disrespectful to have the founder of their religion, Lord Buddha, tattooed or even printed on a dress or any other accessories. Therefore, pay attention to this fact when you select your costumes and accessories, and if you have tattoos of that sort visible.
Moreover, you can take pictures inside religious places as long as they are permitted. Always look for notices to get to know whether you require permission to take photographs of the religious and cultural attractions that you visit. However, don't pose and take selfies with religious statues as it's culturally insensitive. No issues would be created as long as you act decently within religious places. But never forget that disrespecting cultural values will be a reason for the Sri Lankans to create hassles!
3. Homosexuality is NOT Legalized in Sri Lanka
There is no specific law that states being homosexual is illegal in Sri Lanka. However, the civil law in Sri Lanka states that "carnival intercourse against the order of nature" is illegal which refers to the LGBT sexual orientations. However, police are not actively arresting the LGBT community. So, no worries if you are homosexual, Sri Lanka is extremely safe for you to visit. But, keep in mind to take necessary precautions such as not telling everyone about your preference and not displaying attention in public. Sri Lankan society is so hung up over PDAs even if you are heterosexual. Be mindful of that.
4. Carrying Drugs in Sri Lanka is Illegal
Carrying drugs such as heroin, ecstasy, cannabis, cocaine, opium, etc. is illegal in Sri Lanka. The police and authorities are very sensitive about drugs, as the location of Sri Lanka is of strategic importance in drug trafficking.
Depending on the amount and type of drugs you have in your possession, the punishment can vary. So it's healthier, not to carry any drugs with you, just so you can avoid trouble and enjoy a peaceful vacation. In any case, if you are convicted of dealing drugs, you will receive a lengthy jail sentence.
5. Work Permits are Only for Foreigners with Resident Visa
Of course, there are thousands of foreigners working in Sri Lanka. Still, you need a resident visa to stay and work in this country. The resident visa allows you to stay in the country for one year. You should renew your visa annually if you stay in Sri Lanka for more than one year. According to the civil law in Sri Lanka, in order to renew your visa, you need to submit the relevant documents to the Immigration and Emigration Department of Sri Lanka. However, upon having received a resident work visa, you can get work permits in Sri Lanka. Nevertheless, don't forget to extend your resident visa before it expires if you are continuing to work in Sri Lanka any longer.
6. Sri Lanka Does Not Accept Public Nudity
Sri Lanka offers fantastic beaches but they won't allow nudity on beaches or anywhere else. It is a punishable crime according to the civil law in Sri Lanka. The law states that "gross indecency" is a crime. So, any person who commits the crime can be imprisoned for two years with or without a fine.
One more thing! While you must dress conservatively when traveling in Sri Lanka, make sure you are not covering your face as if to avoid revealing your identity. After the Easter attacks that took place in 2019, covering the whole body and face in public places is illegal in Sri Lanka. However, this rule was amended along with the COVID-19 pandemic situation. Accordingly, you are encouraged to wear a face mask in public places at present. Still, this rule may be amended considering the pandemic situation. Even if you wear a face mask, you are abided by law to uncover your face in the places where your identity needs to be revealed for legal processes.
7. Selective Abortions are Illegal
In Sri Lanka, abortion is illegal on request, economic social reasons, fetal impairment, rape, mental and physical health issues. Abortion is legal only when the mother's life is in danger. Thus, causing an abortion is punishable with imprisonment of 3-10 years according to the civil law in Sri Lanka.
So, if you are a woman who is a resident in Sri Lanka, you may have to leave, get an abortion, and come back. If you are a man, and the woman you are seeing is pregnant, apparently there is no choice other than to have the baby.
8. Anyone Needs to Complete the Minimum Age of 18 Years for Marriage in Sri Lanka
If you fall in love and intend to marry in Sri Lanka, make sure both you and your partner are above 18 years old. In addition, the civil law in Sri Lanka says that a foreign national should spend at least 4 days in Sri Lanka before having a marriage with a Sri Lankan.
Moreover, Sri Lankan law considers consensual sex with a Sri Lankan girl below 16 years of age as rape. Further, the punishment for rape is two to seven years of imprisonment and a fine. So, make sure you know these rules before seeing a partner in Sri Lanka.
However, the Muslim Marriage and Divorce Act supersedes the laws related to marriage in Sri Lanka. Although much controversy and pressure from the activists have risen about the Muslim marriage and divorce act, it is still in use but is applicable for only the Muslim community. According to the act, there is no minimum age for marriage and women do not have a say in polygamy concerns and divorce. Thus, underage marriages are still a concern among the Muslim community.
9. Rules and Regulations Related to Driving and Transportation
Your international driving permit or the driving license you have back at home is not valid in Sri Lanka. If you wish to go on a road trip, you can still drive on your own, but your IDP or driving license needs to be verified in Sri Lanka. The Automobile Association in Sri Lanka and the Department of Motor Traffic can verify your IDP.
However, if you are to drive in this country, there are few things that you need to keep in mind! Drunk driving is strictly prohibited in Sri Lanka. In fact, getting caught driving while drunk, will certainly pave the way to spend that night in jail. To be considered a drunk driver one should have more than 60mg of alcohol in 100ml of blood. Also, abiding by the traffic signals, and following the road signs are mandatory for drivers as well. If you get caught by not obeying them, you will be fined and you may even have to visit the courts to get things cleared out. So, if you are driving in Sri Lanka, abide by the rules and road signs, and don't drink and drive.
10. Smoking and Drinking in Public Places
Of course, you can find smokers in Sri Lanka. Still, the Sri Lankan cultural values, as well as the legal system do not encourage smoking. Thus, you are not able to find smoking areas in public places, unlike in some other countries. However, remember that smoking in closed indoor premises can get you to pay a fine. This includes workplaces and public transport as well. So, it's more like, 'you smoke, you pay!'. Moreover, it is important to note that drinking in public in Sri Lanka is unacceptable too.
Why is it Important for a Foreigner to Know about the Civil Law in Sri Lanka?
The customs and laws in Sri Lanka might be different from those you have back at home. So, if you think that the rules are the same and act accordingly, you will unknowingly fall into a lot of trouble. After all, you will be new to Sri Lanka, and a total stranger at the same time. Because of that, we suggest you get to know the civil law in Sri Lanka, as well as its societal values, before arriving on this island. Having an idea about them and respecting the values of Sri Lankan society will help you avoid awkward situations and unnecessary incidents.
So, owing to these reasons, we believe that it is important for a foreigner to know about civil law in Sri Lanka. Nevertheless, the few customs and laws you know by now will surely help you spend a wonderful hassle-free holiday on this wonderful tourist destination!
How Can a Foreigner Know About the Law in Sri Lanka?
There are several ways one can know about civil law in Sri Lanka. Let us have a look at a few of them.
You can learn about civil law in Sri Lanka by referring to the official website of the Sri Lanka Tourism Development Authority. In addition, the website of the Department of Immigration and Emigration will empower you with up-to-date information. Reading blogs and articles of other travelers who have visited Sri Lanka will also help.
Clear Doubts with the Help of Tourist Guides / Tour Operators
You can inquire about your tour operator in Sri Lanka and plan your tour accordingly before you fly to Sri Lanka. Further, if you are planning to travel with a tourist guide, they are, of course, a good source of information. They know about this island very well and have experience in guiding tourists for a long time. Hence, they know the doubts that many of the tourists have, and they know how to help you clear them up as well. So, owing to all these reasons, we can mention to you that tour guides and tour operators would help you get information about the civil law in this country.
Communicate with Sri Lankans
You can talk to Sri Lankans you get to know on social media and other platforms. However, don't rely on their information to a large extent, because some people may mischievously mislead you.
Contact Emergency Services at Any Time
You can always contact the authorities to get relevant information. Further, you can contact the emergency services such as the Police at any time, by simply dialing 119. Some of these authorities will not only help you with knowing the law of the country but will also ensure your safety.
Sri Lankan Authorities that Overlook the Law
Sri Lanka Police is the main institute that maintains civil law in Sri Lanka. In any case of a crime and threat, heading to the nearest police station will ensure your safety. The Police Children and Women Bureau, the Police Narcotic Bureau, Criminal Investigation Department, and Marine division are some of the specialized task forces of Sri Lankan police that oversee civil law in Sri Lanka. The key roles of the police include law enforcement, maintaining public security and order, traffic control, and coordinating emergency services.
The Bottom Line
After all, we believe that this read provided you a good insight into the civil law in Sri Lanka. Further, what you got to know about this country, will surely help plan a wonderful stay on this splendid island. What matters, at last, is your safety, and your happiness. So, abide by these laws and customs, and we ensure you a perfect stay on this land of charms. Happy and Safe Travelling!