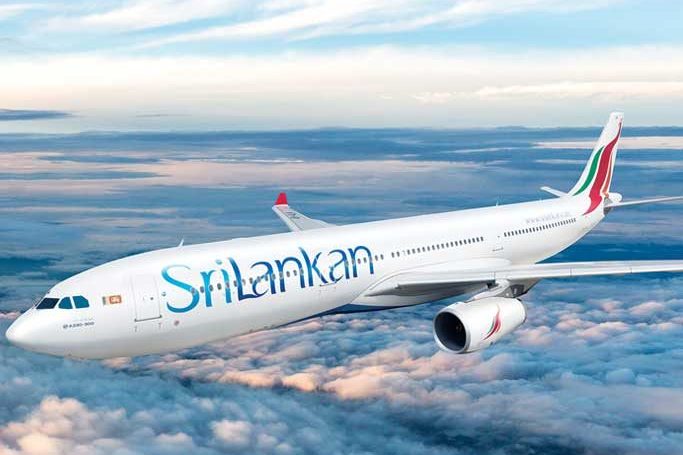 At present, the whole world is facing a series of hardships due to the COVID-19 outbreak. When considering its impacts on the major scale industries, there is no doubt that the tourism industry, as well as the airline industry, comes straight into your mind. At first, many governments proceeded to temporarily halt transboundary transportations. However, with time, nations practiced living the new-normal with the pandemic. This encouraged airlines to resume their travels, yet with a set of guidelines. Accordingly, several restrictions came out from several services providers. Duly, Sri Lankan Airlines also took several measures to safeguard the well-being of its passengers and crew. However, a recent notice for the Sri Lankan Airlines passengers discloses that anyone flying from Colombo should possess a negative COVID-19 PCR test report. Further, it also informs that the report should be taken 72 hours prior to the expected date of travel.
Owing to the fact that COVID-19 spreads fast, and no medical treatment is available yet, cross-country transportations are at risk. This is the sole reason why flights were limited and are still restricted to certain countries. Even after resuming the airline services, the authorities keep amending and strengthening their guidelines from time to time. Some passengers find it a troublesome experience. Still, that is for the own good of the passengers, and the staff of the flights. Hence, it is essential that any of the passengers abide by these guidelines set. So, by chance, if you are also planning to travel out of Sri Lanka any sooner, this notice is simply for you. Of course, if so, you might be willing to know more about this piece of information. Nothing to worry about! Continue reading. You will get to know everything that you need to know with regard.
All that SriLankan Airlines Passengers should Know with Regard!
If you are a Sri Lankan Airline Passenger, this notice would have surely left you with several doubts. Let us help you clear out them, one by one.
One of the main things that would come into your mind is the date from which this action takes place. Sri Lankan Airlines released this specific notice on the 17th of October 2018. It revealed that this requirement comes into effect from 1800 hours on 18th October 2020.
The next doubt that would overrun you is the validity of this news. You might wonder whether there is any probability for an organization to impose such a requirement of a sudden. Still, let us remind you that measures to face the challenges need to be taken fast. So, of course, this news is true and it was a directive by the Director-General Civil Aviation of Sri Lanka(DGCA) on that day. And similarly, as mentioned on the notice, the authorities checked for this requirement from the specified date. So, this simply provides you a hint that this notice is not something to be ignored. It is a serious piece of information that you should highly pay attention to.
Going ahead, 'From where should we get our PCR test done?'. This was another common question among the passengers who are to fly within a few days. As you might already know, not all hospitals have facilities to conduct a PCR test. There are only a few private hospitals in the city of Colombo, and some government hospitals that conduct this test. So, as long as you are able to provide a PCR test report from any of these centers, Sri Lankan Airlines accepts it.
A simple thing to remember for the Sri Lankan Airlines Passengers!
Keep in mind that you inform the medical center about your requirement. Make sure that they are able to provide you with the report at least a few hours before the time that you are planning to leave for the airport. This would surely help you avoid any hassles, and leave your stress away.
Further, keep in mind that if you are planning to use a PCR test report exceeding the specified time limit of 72 hours, you are dragging yourself into a troublesome circumstance. Thus, make sure that you follow the guidelines, and importantly, arrive at the airport a bit earlier.
By chance, if you need further clarification on this matter, you can simply contact your travel agent, Further, you also have the opportunity to contact the global call center of Sri Lankan Airlines, through their hotline, ‪+94117771979. Apart from that, the website of Sri Lankan Airlines would also assist you in clearing out your doubts.
After all, Sri Lankan Airlines are taking all these measures with the aim of creating a safer environment. Moreover, health measures such as regular temperature checks, social distancing, and sanitizing are maintained within the airport premises. So, if you are planning to fly for any of your essential needs any sooner, keep in mind to abide by these regulations. Remember, health should always be the first priority!