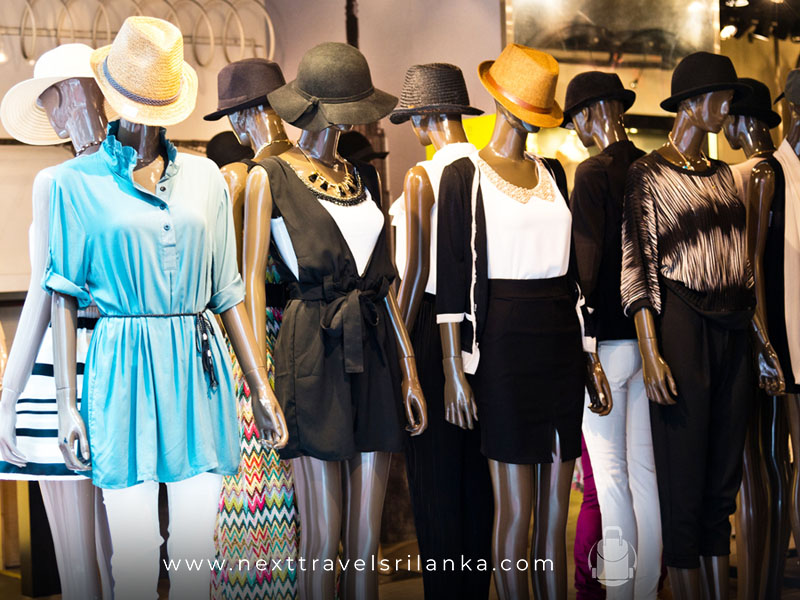 Fashion trends have the ability to describe you without even saying a single word. What you wear is how you present yourself to the world, and thus, fashion is instant language. Similarly, the fashion trends of a country play a significant role in defining the country's culture. And yes, it is the same with Sri Lanka as well. The clothing and accessories of different communities in Sri Lanka reveal the diverse cultural values of this splendid island. Besides, the fashion trends of Sri Lanka have evolved over years. Hence, there are many interesting facts to know about it. So, here is all you need to know about Sri Lankan fashion trends!
Why are Fashion Trends in Sri Lanka Important?
Sri Lanka is a well-known country for unique fashion trends owing to many reasons. Most importantly, Sri Lanka holds a revolutionary history that bonds with fashion trends.
History reveals that Prince Vijaya arrived at Tambapanni, or ancient Sri Lanka, while Kuweni was knitting. Besides, Sri Lanka was a central point in foreign trade in the past owing to its location amidst the ocean. Thus, it got a chance to be a part of those businesses as well. As a result of this fact, as well as colonization, Sri Lanka also got the influence of foreign fashion trades. Accordingly, the Sri Lankan fashion trends had shades of all these various aspects. So, owing to all these reasons, Sri Lankan fashion trends became a highlight among the rest.
Besides, even though the traditional fashion trends related to the Tamil, Muslim, and Burger communities of Sri Lanka are common in other countries as well, Sinhalese fashion trends are highly unique. The 'Lama Saree', or the half-saree is a unique and traditional dress for Sinhalese young girls. Moreover, the 'Kandyan Saree' or the 'Osariya' is a unique traditional costume for Sinhalese ladies. The 'National Suit' is the traditional costume of young boys and men. The 'Nilame Dress' was what the ancient Sri Lankan Kings wore. Even at present, the bridegrooms tend to wear this 'Nilame Dress', especially if they host the wedding according to a traditional theme.
Accordingly, you can notice that Sri Lanka outfits depend on factors like marital status, age, occasion, status, and ethnic groups. However, most of these costume traditions are not common nowadays, unless on special occasions. Still, they maintain the uniqueness and importance of fashion trends in Sri Lanka.
History of the Fashion Trends in Sri Lanka
When considering the history of Sri Lanka, it is clear that the evolution of clothing took place due to various reasons. Hunters and gatherers who lived in the early stone age mainly used plant and animal skin as materials to protect themselves from the cold climate. Yet, there were issues with the availability of plants and animals. Also, those materials couldn't support certain climatic changes during those eras. Thus, the requirement for new materials and costumes came on stage. Besides, the improvement of the markets and accessibility of the market also affected the evolution of clothing.
Later, sewing needles made with cluster holes paved the way for the evolution of clothing. In that era, they mostly used leather to make their clothes. Also, as recorded in Mahavamsa, Prince Vijaya was the first Sinhalese King. Legends say that Vijaya and several hundred followers came to Sri Lanka since the King of Sinhapura, India banished them. Owing to the crowd that settled in Sri Lanka along with Prince Vijaya, Sri Lanka got the Indian fashion trends as well. However, as mentioned earlier, history says that Kuweni was knitting while he arrived. This means that the Sri Lankans have been involved in sewing even during that era.
Later, the Portuguese ruled Sri Lanka in the 16th century and the Dutch in the 17th century. Then, the British colonized the island in 1796, and thereafter, the British by 1815. As Ceylon, it became independent in 1948. However, as Asians and Europeans ruled our country, Sri Lanka's fashion trends were affected by both Asian and European cultures. Indeed, these influences are still visible in Sri Lankan society.
The History of Textile and Clothing Industry in Sri Lanka
The textile and clothing industry in Sri Lanka made an appearance in the early 1950s. By the end of the 1950s, there were restrictions on imports in the country. Also, a policy of import substitution in the industry began to be pursued. Owing to these reasons, in the 1960s 300 categories of industrial products began to be manufactured locally. Among this range of products, a major item was textiles and other readymade garments.
Yet, from the beginning, Sri Lanka imported raw materials for the garment industry. In the late 1960s, Sri Lanka's ready-made garments started getting into the export market. With time Sri Lankan apparel products became accessible to the UK market and Soviet Union market too. With time Sri Lankan manufacturers started exporting up to Rs: 2 million worth of products annually to the Soviet Union.
After the 1970s there was an expeditious expansion in the clothing industry in Sri Lanka. Basically, this expansion happened due to the market-oriented liberal economic policies introduced in 1977. Market-friendly policies led the clothing industry into a revolutionary industry.
Also, the next important factor which contributes to this remarkable expansion in the textile and clothing industry is the Multi Fibre Arrangement (MFA). It was an international trade agreement on textiles and clothing that was active from 1974 till 2004. This arrangement was about imposing quotas on the amount that developing countries can export to developed countries. Due to MFA Sri Lanka benefited from quota hopping investments.
So, because of this textile industry, the whole world had an eye on Sri Lankan clothing and fashion trends.
Apparel Sector in Sri Lanka at Present
Throughout the years Sri Lanka has become the leading exporter of apparel and textile products in the world. Textile and clothing industries give a great contribution to Sri Lanka's economy and this industry has been Sri Lanka's largest gross export earner since 1986 and accounted for more than 52% of the total export earnings of the country.
It is also the country's largest net foreign exchange earner since 1992. In Sri Lanka, there are around 300-350 apparel manufacturers. Directly around 400,000 employees are working in Sri Lanka's export garment industry and the indirect employee count is 2 million. So, it is clear that the apparel and textile industry has provided many job opportunities to Sri Lankans.
Sri Lankan apparel and textile manufacturers have successfully capitalized on opportunities in the international market to evolve beyond traditional exports. In fact, they have been capable of tailoring designs to provide modern and creative solutions through fashion BPO services, research, development, and innovation centers. Accordingly, Sri Lanka has managed to make and maintain a reputation for the Apparel industry all around the world. Hence, the apparel sector in Sri Lanka also becomes the main part of Sri Lankan fashion!
Fashion Trends in Present Sri Lanka
There are several factors that are influencing the fashion trends in Sri Lanka at present. In fact, films, climate, creative explorations, and political, economic, social, and technical variables are the main factors behind these influences. Besides, celebrities are also making a huge impact on fashion trends. However, the current fashion trends in Sri Lanka are the art of applying design, aesthetics, clothing construction, and natural beauty to clothing and its accessories. Accordingly, you can see a vibrant range of fashion trends that are adding color to Sri Lankans' lifestyles as a result of the combination of western and traditional apparel methods.
Some of the most significant fashion trends in present Sri Lanka are as follows.
Batik
Handlooms
Denim
Western attires
Scroll down to know more about these fashion trends in Sri Lanka!
Batik
The birth of the Batik industry happened in India, and later it became popular in Sri Lanka because of the Dutch. Yet, with time Sri Lanka's batik industry has developed into a textile art that is unique to the country. However, in Sri Lanka, many consider the Batik industry as a cottage industry where designers and manufacturers can design and manufacture apparel according to their designs and creativity. Yet, there are some large-scale Batik designers in Sri Lanka at present as well.
Batik is a technique of wax-resist dyeing applied to the whole cloth. In this process, selected areas of the design are blocked by applying hot wax. When they are creating a simple Batik, they will need only one layer of wax and just one dye. However, this waxing and dyeing process can be repeated several times if one needs to create more elaborate, and colorful designs. After the final dyeing, the artists remove the wax with hot water and the fabric is ready. They make Batik designs either by drawing dots, or lines of the resist with a special tool called a canting or by printing the resist with a copper stamp-like tool called a cap. Finally, a costume with a unique design comes out. So, after all, Batik clothes show a significant difference when compared with other fashion designs.
At present, there are many Batik costumes, including sarees, sarongs, shirts, dresses, and Lungis. And yes, they highly attract foreigners too. Hence, this Batik industry needs to be protected for future generations too.
Handlooms
Today, the Sri Lankan handloom industry is basically aligned with a few large manufacturers leading the way. However, the handloom industry had a great bond with the Sri Lankan lives in the past.
In fact, women largely dominate this handloom industry. Besides, it was a highly labor-intensive industry that was common among rural villages in Sri Lanka. Also, it was export-oriented, but an environmentally friendly industry. Yet, it faded away from society little by little owing to the less income that the designers got. However, even at present, certain villages keep these handloom patterns alive, along with the few designing entities in the country.
Handloom fabrics, as the name suggests, are handwoven fabrics. A weaving device called a loom helps in creating them. The process involves entwining a set of vertical threads – the "warp", with a set of horizontal threads – the "weft". A weft shuttle holds the warp yarns under weft tension to facilitate interlacing of the weft yarns over and above the weft. As this process is a labor-centered process, it requires patience, technical skills, and expertise too.
Sri Lanka's handloom industry produces mainly cotton and silk products, using cotton and silk yarn. However, with the growing demand for sustainable fashion around the world, the handloom industry can play a big role in that alteration. So, handloom sarees, and sarongs, are widely available in the shops. Yet, only a limited crowd can manage to purchase good quality handloom products owing to their high costs.
However, handlooms are more than just fabrics. They are monuments that convey so much history, culture, and heritage that's worth conserving. Hence, wearing handlooms should be made more popular among the crowds as a trend, to create a better future for this wonderful fashion industry.
Denim
Denim is basically a strong cotton fabric made using a twill weave that creates a subtle diagonal ribbing pattern. This cotton twill fabric is warp-facing, meaning that the weft threads go under two or more warp threads, and the warp yarns are more distinguished on the right side.
Denim has crossed all borders, social cultures, and classes and it is one of the most desired outfits in the world. People are so much into denim because of its high fabric breathability, comfort, and luxurious look. So, Sri Lankans too embraced denim fashions as a result of globalization. Besides, denim fashion trends have become an integral part of Sri Lankan lives by now.
Early days in Sri Lanka, oversized and loose silhouettes were go-to denim styles. In the present, we can see old denim fashion trends have gained people's attention again. Barrel leg, straight leg, bootleg, asymmetric, and baggy denim jeans are very popular among the young crowd. Not only denim jeans, denim jackets, skirts, and frocks also make trends in Sri Lankan fashion flow. So, even though it was not one of the unique fashion trends from past Sri Lanka, denim has become a significant fashion trend in present Sri Lanka.
Western Attires
Today, in Sri Lanka we can see people are much more willing to dress in western attires. As western clothes are much more comfortable and simple people are more likely to wear those. There are so many examples of western attires like the full suit, shorts, crop tops, floral dresses, and tie-ups.
The crop top is a piece of cloth that is normally shorter than a normal top. Back in the 1940s crop top style was introduced to the world as a way to conserve fabrics during the war effort. However, now it is a trending fashion among the Sri Lankan young female crowd. Also, due to Sri Lanka's climate, many consider crop tops a popular summer style. Girls are much more willing to pair crop tops with high-waisted jeans or skirts.
Moreover, presently Sri Lankan ladies are wearing floral dresses as it is a new trend in Sri Lanka. Floral dresses are a symbol of elegance, sophistication, and femininity. Another good thing about floral dresses is that they are suitable for any season and any occasion.
Besides, most Sri Lankan men now wear western attire. In fact, it is very rare to find the young crowds of this country wearing traditional clothing such as the national suit, and the sarongs, unless it is a special occasion. In fact, men wear a pair of trousers with a tucked shirt for work and a full suit for official and ceremonial gatherings.
So, likewise, western fashion has become an integral part of Sri Lankan society by now, and thus, we cannot ignore them when discussing the present fashion trends in Sri Lanka.
Where Can I Shop for Dresses in Sri Lanka?
Sri Lanka is a well-known country for shopping. There are a number of leading textile shops in Sri Lanka that offer you the best fabrics and trendy clothes. Among them, Pettah is well-known as the biggest most functioning market space in Colombo. The importance of shopping in Pettah is that you can negotiate prices with sellers and you can get clothes at a cheap price.
Other than these stores, Laksala is also a very popular place to buy products with exquisite traditional designs and a unique Sri Lankan identity. This place mainly has products based on traditional arts and crafts. In fact, you can find elegant handcrafted sarees, innovative cushioning fabrics with a combination of vivid colors, vibrant soft toys, handloom and batik, souvenirs, etc.
Other than that, you can shop at any of the following shopping chains that have their branches in many of the main cities.
ODEL
GFlock
Kelly Felder
Glits
Sriyani Dress Point
Fashion Bug
What Should I Wear in Sri Lanka?
Generally, the Sri Lankan community believes that when choosing the types of clothing, there should be freedom to wear according to their desires. However, as Sri Lanka is an Asian country, people like to wear clothes that are both light in weight and color due to the high temperature of the country. Hence, cotton is a choice of the majority. As you may already know, cotton is a breathable fabric with natural fibers. Also, the versatility of cotton allows it to be used in most clothing as it is an absorbable fabric. Therefore Sri Lankans are more willing to try cotton clothes.
Costumes When Visiting Religious Places
Sri Lankans are very concerned about their dresses when they are visiting religious places. As we can see high religious diversity in Sri Lanka, the way of dressing for religious places are different from one to another.
Buddhists' Costume Culture
Buddhism is the major religion followed in Sri Lanka. Buddhists are more likely to wear white color or light color clothes that cover at least from the shoulders to the knees when they are visiting temples and all other religious functions. Young girls wear "Lama Sari" which is a traditional dress and boys wear "Sinhala Jathika Anduma". Wearing these traditional dresses is not a compulsory thing, but a tradition that some families follow.
Tamils' Costume Culture
Tamil people always love to choose bright and vibrant colors for their dresses. Saree is the traditional clothing for Tamil women. So, they are very likely to wear sarees for their temples. The length of the saree usually ranges from five to six yards. A wide variety of materials like cotton, chiffon, silk, crepe silk, organza, and georgette are used in making their dresses. Besides, the Tamil female traditional dress is incomplete without jewelry. Hence, they wear ornaments like necklaces, payals, bangles, maang-tika, and earrings. Other than that, they love to decorate their hair with flower garlands.
Young Tamil girls often wear 'Half Saree', which is a combination of a full-length skirt with a short blouse and a shawl. It is the symbol of the young age and beauty of the Tamil girls. The traditional dress of Tamil men is Lungi. Tamils also call them the Dhoti with Angavastram and a shirt.
Muslims' Costume Culture
Muslims wear a wide variety of clothing. However, their costume culture has been influenced by many factors like religious considerations and also practical, cultural, social, and political factors.
In the present days of Sri Lanka, Muslims wear modern forms of traditional Muslim dress. Muslim girls are wearing long black color long sleeve gowns called "Abaya" and they are wearing long-sleeved lengthy gowns of other colors too. The majority of Muslim girls are covering their heads with a shawl called "Hijab".
The traditional dress what Muslim males wear is a gown with straight patterns stitched on them and it is a kind of a cloak in the style of a dress. They are wearing this traditional dress mainly when they are attending religious functions. Other than that, they are usually wearing shirts, t-shirts, and trousers.
Costume Culture of Veddha, the Sri Lankan Indigenous Community
The Vedda or Wanniyalaeto, are a minority indigenous group of people in Sri Lanka. In the past, they had more unique customers and traditions than the other communities. However, now they dress as normal Sinhalese and speak Sinhalese too. Yet, there are a few traditional Veddha families that maintain their unique costume culture.
Their traditional fashion culture is a bit different from the usual fashion styles of Sri Lankans. In the 6th century BCE, they used plants and animal skins to cover their bodies. Then, they used simple clothes. In the early days, Vedda men used to wear a small rectangular piece of cloth, held by a string at the waist. Now, they wear sarongs. Vedda women wear long cloth extending from cleavage to the knees.
The Bottom Line
Fashion is not just clothing. Simply, the meaning of fashion is much deeper. It is about self-definition, self-expression, and most importantly claiming your identity. As proud Sri Lankans we have a legendary fashion evolution and the uniqueness of Sri Lankan traditional dresses shows the elegance of Sri Lankan fashion trends. So, let's take these fashion trends to the world, and bring more value to the unique Sri Lankan fashion trends!