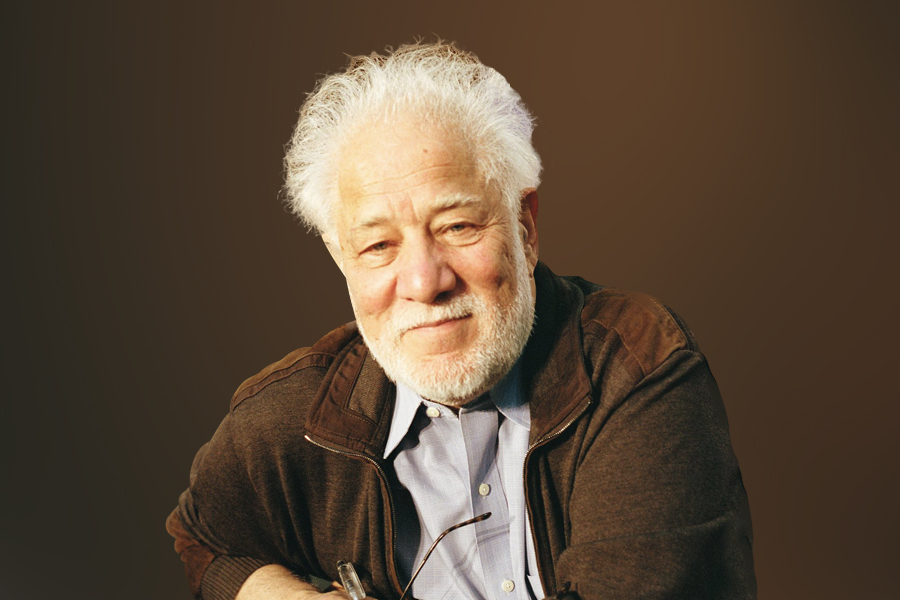 Sri Lanka, this tiny island, settled amidst the mighty blue waves of the Indian Ocean has been home to several wonderful personalities. Among them are academics, authors, artists, politicians, sports stars, as well as many other professionals. However, Michael Ondaatje happens to be a significant highlight among such individuals owing to both the reasons, being a Sri Lankan-born, and an award-winning author. Hence, we thought of dedicating this read to this wonderful personality. Excited to know more about this great author? Continue reading, and you will get to know several things about him, as well as his popular work!
Who is Michael Ondaatje?
Michael Ondaatje, also known as Philip Michael Ondaatje is a famous, talented poet, fiction writer, novelist, essayist editor, and filmmaker. Fiction, drama, non-fiction, historical fiction, short stories, and poetry are his prominent literary genres. In addition, he is the screenwriter of several popular movies. The world acknowledges and appreciates his artistic works owing to their uniqueness, and high value. Besides, he has won numerous awards for his great literary works as well.
Furthermore, Michael's poetry is mainly a mixture of myth, history, jazz, and memoirs. Similarly, he used the nickname "Kip" while he was in London. Once, he stated that he probably would not become a writer if he did not move to Canada, because in England, writing was for the scholars at Oxford (also known as haves) and other people like them. However, there are several interesting facts to know about this great author. Keep scrolling!
What is Michael Ondaatje Known For?
Michael Ondaatje is mostly famous for novel writing. Thus, he has won a number of awards as a novelist. The fiction he wrote contributed mostly to national as well as international renown. These fictions are often about the unorthodox lives of real people which featured multiculturalism, its tendency towards bizarre, exaggerated and unlikely; its obsession with the euphemism of violence in personal life along with the political life and with its continuous exploration into the movie world, jazz, and friendship. In addition, his work is noteworthy because of the cinematic qualities and its often use of montage methodologies along with its additional dramatic dialogue. Similarly, Ondaatje was able to win the Governor General's Award in Canada five times. Thus, the country believes him as one of the most celebrated living authors.
What Nationality is Michael Ondaatje?
Ondaatje is a Canadian Sri Lankan national. His birthplace was Colombo in Sri Lanka. Thus, he got nationality in Sri Lanka. Then, he moved to Canada and settled down there, and received citizenship. Hence, he got Canadian nationality too. However, he has a Dutch Portuguese Tamil Sinhalese ancestry with a burger family background.
Early Life and Education of Michael Ondaatje
Michael Ondaatje arrived in this world on the 12th of September 1943 in Ceylon (Sri Lanka). Unfortunately, he could not receive the love and affection of his parents due to their separation while he was a baby. Yet, he had a brother named Christopher Ondaatje and two sisters named Pearl Ondaatje and Gillian Ondaatje. However, he lived in Sri Lanka until 1954 and studied at Saint Thomas College, Mount Lavinia in Colombo.
Later, he moved to England with his mother and siblings. There, he carried out his secondary education at Dulwich College. Afterward, he moved to Montreal, Quebec in Canada in 1962. There he studied at Bishop's College and Bishop's University in LennoxVille for three years. In addition, he attended Toronto University in his final year and earned his Bachelor of Arts degree in 1965. Similarly, he earned his Master of Arts in 1967, from Queen's University, Kingston, Ontario.
While Michael was studying as an undergraduate, he met his mentor, D. G. Jones, the poet who praised Michael's poetic abilities. Later, after completing formal education, Michael started to teach English at the University of Western Ontario, in London. In 1971, Michael left his position at Western Ontario and joined Glen don College, York University in Toronto, Canada to teach English literature because he was reluctant to do a Ph.D.
When it comes to Michael's family life, first, he married Betty Kimbark and divorced her. Then, he married Kim Jones but separated. However, from this marriage, Michael and Kim got two children named Griffin and Quintin. At present, Michael's wife is Linda Spalding, who is also a novelist and an academic. In addition, she is a co-edit of a literary journal named Brick with Michael Redhill, Michael Helm, and Esta Spalding.
Michael Ondaatje's Work
Ondaatje published 13 books in total and they belong to the genre of poetry. Similarly, he contributed to great movies such as "The English Patient" and "The Sons of Captain Poetry". Indeed, people around the world consider them masterpieces!
Furthermore, great literature works like 'Social Call', 'The Love Story', and 'In Search of Happiness' come under his name.
Michael Ondaatje Books
Michael Ondaatje's very first novel is 'Coming through Slaughter'. He published it in 1976. Moreover, he was able to publish the 'English Patient' in 1992 which had a story related to four different people getting together in Italy at the end of the Second World War. As a result of the greatness of this fiction, he won the joint winner of the Booker award for fiction and led to the Academy award-winning film in 1996.
Apart from that, there are several other books that come under his name. For a better overview, let's have a glimpse of his publications.
| | |
| --- | --- |
| Published Year | Name of the Novel |
| 1976 | Coming through Slaughter |
| 1987 | In the Skin of a Lion |
| 1992 | The English Patient |
| 2000 | Anil's Ghost |
| 2007 | Divisadero |
| 2011 | The Cat's Table |
| 2018 | Warlight |
Popular Novels of Michael Ondaatje
Michael Ondaatje Movies
Michael Ondaatje contributed a lot of movies in addition to the books. As a result, the following films are written in gold under his name.
Sons of Captain Poetry (about a poet named B. P. Nichol)
Carry on Crime and Punishment
The Clinton Special (It is based on the Theatre Passe Muraille's Farm Show)
Royal Canadian Hounds
Moreover, he regarded the undervalued art of film editing in the Conversation (Walter Murch and the Art of Editing Film) in 2002.
Michael Ondaatje Poems
In addition to Ondaatche's talents in books and movies, he is a great poet. As a result, he was able to write 'In Search of Happiness', 'Social Call', and 'The Love Story' in 1962. The Toronto Coach House Press published 'The Dainty Monsters' in 1967 while the 'Man with Seven Toes' in 1969.
Moreover, left-handed poets published a poem named after 'The Collected Works of Billy the Kid' in 1970. Next, the Coach House Press published 'Rat Jelly' in the year,1973. Then, in 1978 Michael published 'Elimination Dance, alias La Danse Eliminatoire'. Later, in 1979, he was able to write 'There's a Trick with a Knife I'm Learning to Do'. In 1984, Coach House Press published 'Secular Love' and in 1986, he wrote 'All Along the Mazinaw'. In the same way, Michael had the courage to write 'Woodland Pattern' in 1986 itself. Similarly, he wrote 'Cinnamon Peeler', 'Handwriting', and 'The Story' in 1989, 1998, and 2006 respectively.
Adaptations
Ondaatje's masterpieces like 'The Collected Works of Billy the Kid', 'Coming Through Slaughter', and 'Divisadero' were adjusted for the stage and then produced in theatrical productions around North America and Europe. Besides 'The English Patient', the adaptation and Michael's films contain a documentary on a companion named B. P. Nichol along with 'Sons of Captain Poetry' and 'The Clinton Special'. 'The Clinton Special' was a movie about 'The Farm Show' and recorded as a communal theatre experience guided in 1971 by Paul Thompson of Theatre Passe Muraille. Later, in 2002 Michael published 'The Conversations' (Walter Murch and the Art of Editing Film), a non-fiction book, and won special acknowledgment at the American Cinema Editors Award in 2003. In addition, he won the Kraszna-Krausz Book Award for best book of the year on the moving image.
Honors
The Government of Canada appointed Michael Ondaatje as an Officer of the Order of Canada on the 11th of June in 1988. Later, upgraded to the highest level of the order, the Grade of Companion in 2016. In addition, the Sri Lankan former president Mrs. Chandrika Kumaratunga honored Michael Ondaatje with the title of "Sri Lanka Ratna" in 2005. (The "Sri Lanka Ratna" title is the highest honor granted by the Sri Lankan government to foreign nationals.)
Later, Michael Ondaatje received the Golden Plate Award of the American Academy of Achievement in 2008. Furthermore, Sri Lankans named a new species of spiders discovered in Sri Lanka as Brignolia Ondaatje as an honor for him in 2016.
Public Stand
Ondaatje was among the members who withdrew as a literary host of PEN American Center after the organization decided to give its annual Freedom of Expression Courage Award to Charlie Hebdo. The award came in the midst of the shooting attack at the magazine's office in Paris in 2015 January. Several other hosts including Ondaatje criticized the attack on Charlie Hebdo's office but declared that because of the magazine's history of anti-Islam theme it should not have been honored.
Personal Life
Toronto's Coach House Book Publishers became involved with Ondaatje from 1960 and helped the small independent press by working as a poetry editor. Two years after the appointment of Officer of the Order of Canada (OC), he was nominated as a Foreign Honorary Member of the American Academy of Arts and Letters.
Furthermore, from 2000 to 2018, Ondaatje provided his service as a founder member of the board of trustees of the Griffin Trust For Excellence In Poetry. His only brother, Sir Christopher Ondaatje is a philanthropist, businessperson, and author. Similarly, Michael Ondaatje has a nephew named David Ondaatje who is a director and a screenwriter. He made the film The Lodger in 2009.
Why is Michael Ondaatje Important?
Michael Ondaatje was an extraordinary person who won numerous awards for his significant work throughout his career. His contribution to the poetry, novel writing, and film industries cannot be taken lightly and that so-called contribution makes his work more important. He has directed attention to many aspects of the world that were not appreciated before and makes people see things in an innovative way about things and situations. Moreover, he did not hesitate to come forward when necessary and talked at the right moment. Accordingly, the following list shows some of the awards he achieved.
Achieved the Ralph Gustafson Award in 1965.
Received the E. J. Pratt Medal in 1966.
Won the Epstein Award in 1966.
Won the President's Medal in 1967.
Received the Governor General's Literary Award for Fiction (Canada) in 1971.
Received Governor General's Literary Award for Fiction (Canada) in 1980.
Won the Booker Prize for Fiction, Governor General's Literary Award for Fiction (Canada) in 1992.
Won the Governor General's Literary Award for Fiction and Giller Prize in Canada in 2000.
Became the winner of the Kiriyama Pacific Rim Book Prize, and Prix Médicis in France in 2000.
Nominated for the Man Booker International Prize in 2007.
Won the Scotiabank Giller Prize in 2007.
Won the Commonwealth Writers Prize (the Caribbean and Canada Region) for the Best Book in 2008.
The Bottom Line
Michael Ondaatje is indeed a wonderful author that makes his readers view the world from a different angle. Yes, the power of his words, the creativity that he showcases, and the socio-cultural aspects he addresses are that much significant. Besides, being a Sri Lankan born, Sri Lankans are indeed proud of this award-winning author. His visit to Sri Lanka after the tsunami disaster, and visiting the small villages affected show his love towards this splendid island as well. However, Michael Ondaatje still continues to amuse the world with his perfect words. So, let us wish him all the best with all his future endeavors!