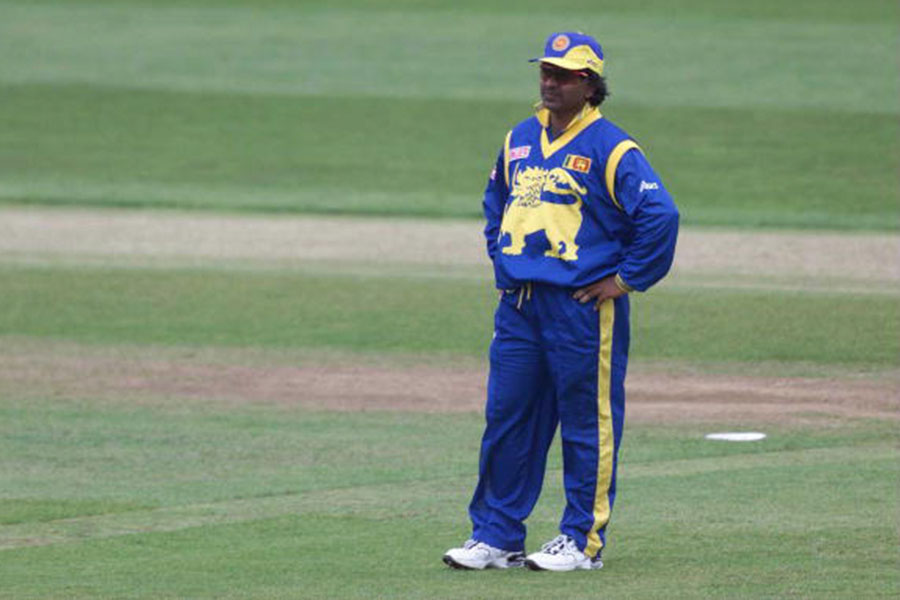 Sri Lanka has been a small but famous island from various aspects such as its unique geographical location, cultural diversity, traditions, and architecture for many years. But there was one instance in Sri Lankan history that brought this country into the path of glory and prestige. Yes, you guessed it right! It was nothing else than Cricket. However, when exploring the Cricket saga of this splendid island, there are few wonderful personalities that we can never forget. Arjuna Ranathunga is indeed one such person.
Therefore, we thought of focusing this read on this most loved, significant idol of Sri Lankan cricket. Continue reading, and you will get to know many things about Sri Lanka cricket, as well as Arjuna Ranathunga, this wonderful cricketer!
Who is Arjuna Ranathunga?
Dheshamanya Arjuna Ranathunga is a politician, a strong, talented, former cricket player, and a cricket administrator in Sri Lanka. He was the leader of the Cricket Team that achieved the triumph of the 1996 Cricket World Cup. His captaincy was able to uplift Sri Lanka as a potential competitor in the cricket world. Thus, Arjuna Ranathunga is popular as one of the pioneers of Sri Lanka's cricket in the world of cricket.
As a tough left-hand batsman and a cunning right-hand medium pace bowler on the field, he never failed to give his opponent a smiley and confident face. Moreover, he was a great leader who thought rationally, identified the strengths, weaknesses, and focused on important areas of his team. Accordingly, he became a very dominant, direct, straightforward icon of the world of cricket. Besides, he was also famous as an honest cricketer, who respected the rules of the game at his best. Further, he played his own game using his mastermind to achieve glory in the field of cricket for many consecutive years starting from 1982.
Besides, his contributions to cricket did not stop, even after he left the field. At the age of 57, after retirement as a player, he served further for the Sri Lankan Cricket Board, and commented on the cricket decisions of the country, even as an external party. Moreover, Arjuna Ranathunga played a significant role in politics representing the Democratic National Movement of Sri Lanka. However, he is still renowned as a pillar of Sri Lanka's cricket, and he is popular nationally and internationally as a strategic player in the field.
Early Life and Education of Arjuna
Arjuna Ranathunga was born in Gampaha, Sri Lanka on the 1st of December 1963. He is the son of the well-known figure of politics – Mr.Reggie Padmasena Ranathunga and Ms. Nandani Ranathunga. He studied at Ananda College in Colombo which paved the way for him to join the field of cricket. With a political family background, the three brothers of Arjuna Ranathunga- Sanjeeva, Dammika, and Nishantha Ranathunga were also given their immense contribution to uplift Sri Lanka in the international arena.
International Cricket Career of Arjuna Ranathunga
The journey of Arjuna Ranatunga as an icon in the field of cricket took several years of hard work and dedication. As a result, in 1988, at the age of 24, he was fortunate to become the youngest individual to take up the captaincy in the Sri Lankan Cricket team. However, he passed several milestones in his cricket career. Let us now see the significant phases of his journey to the glory of cricket.
Entering Sri Lankan Cricket
During the 1980s, Sri Lankan youth were more capable and passionate about Cricket. In fact, Cricket was one of the most favored sports of both men and women in Sri Lanka by then. There were so many young and energetic individuals who grabbed cricket with new hope to make Sri Lanka proud in the international audience of cricket. And among them was Arjuna Ranathunga, who entered Sri Lankan cricket at the age of 18 as a proud Anandian.
As a schoolboy, he began to play cricket representing both the senior and junior cricket teams. He was the first person to be awarded the title "Observer Sri Lankan Schoolboy Cricketer of the Year" in 1980 and 1982 twice. According to Arjuna Ranathunga, winning this major award was a lifetime experience he had when he was a little schoolboy at Ananda College.
However, with his exceptional talent, he received the opportunity to play for Sri Lanka against India in 1988. It was his very first test match, where he successfully scored 128 runs. This incident opened the pathway for Ranathunga to enter into the Sri Lankan team.
Early International Career
Ranatunga took a very exceptional role in making his international career as a passionate player. At the age of 18, he was successful in making his first-class debut against England. During this game, he scored a half-century in 1982. However, it was the beginning of Sri Lanka entering into the international stage of cricket. Besides, it was the momentum where Sri Lanka became the potential competitor for the International Cricket Council (ICC) World Cup.
The Captaincy of Arjuna Ranathunga
In 1988, Ranathunga took up the captaincy of the Sri Lankan team for 11years. It was a significant moment where he undertook the great challenge of developing the loopholes of the team with his talent and experience.
Undoubtedly, he was a great leader, led by example, and had team ethics. He transformed the team into a competitive team by addressing the weaknesses of the team members. Also, he never left his team in difficult times. His strategic thinking and practical steps in the game ought to be very famous. The strategy of collecting scores while running at the first 15 overs was a dynamic strategy implemented by Ranathunga for his team. Later on, that strategy was used by the players as a technique to defeat the opponent.
The World Cup Victory in 1996
The World Cup win in 1996 was the most important phase of Ranathunga's international cricket career. At first, many considered Sri Lanka as a country that was under potential in the field of cricket. But under Ranathunga's captaincy, Sri Lanka proudly achieved victory in the World Cup in 1996 defeating Australia-a strong opponent in the field.
Of course, Sri Lanka was a developing, small island in the Asian context. Still, this strong team from this small island under Ranathunga's captaincy brought the most valuable international Cricket prestige to the motherland. Indeed, that incident took half of the global attention towards Sri Lankan cricket.
Career Statistics and Records
There are several statistics and records to prove the contribution of Ranathunga as a powerful player in the international cricket career. Most importantly, it is a must note that his achievements made him recognized as one of the five Wisden Cricketers of the Year in 1999. However, let us now check upon the records he achieved.
Tests
Arjuna has played 93 matches total.
His highest test batting score was 135 in the Sri Lanka Vs Pakistan match.
Under his captaincy, he had a record of playing 56 test matches, 12 wins and 19 losses as recorded with 25 draws.
He had best bowling 2/17 against New Zealand in 1983-1984.
One Day Internationals (ODI)
Ranathunga has played 193 matches with 89 wins and 95 losses. Also, there was a tie and 8 draws.
He is well-known for his 4675 runs and 4500 ODI runs.
Arjuna was recorded as the 2nd Best Bowler in Test matches and 4th Best Bowler in ODI.
He obtained 131 as the highest batting score in ODI against India in 1986.
He was recognized as the first captain in Sri Lanka to lead the most number of ODI matches.
Retirement
In 2000, Ranathunga got the opportunity to play in the maiden and 100th test match as the only player. It was the last match of Arjuna Ranathunga. Unfortunately, Ranathunga had to leave the captaincy after the under-performance of the Sri Lankan team in the 1999 World Cup in England. By putting a full stop to the cricket dream, in 2001, he stopped playing cricket and retired.
After his retirement, he was in the position of TV commentator and also joined the cricket committee of the ICC in 2005. Further, in 2008, he became the Chairman of the Sri Lanka Cricket Board. However, his journey from a strong player to a cricket administrator in Sri Lanka was inspirational and rational.
Controversies
Though Ranathunga was a great player and a captain, he was a topic for several controversies during his captaincy. Let us look into what the issues were. Keep Reading!
Mutual Tension between Shane Warne and Ranathunga
Conflict situations occurred several times between Ranathunga and the Australian captain in ODI – Shane Warne. Ranathunga has always criticized the acts of Warne with a long embedded rivalry. Especially in the 1996 World Cup, Ranathunga claimed that Warne had miscued the toss. As a response, Warne openly criticized Ranathunga as a "disgrace" during the loss of Sri Lanka in the 1999 World Cup under Ranathunga's captaincy. However, later in history, there was the continuation of rivalry along with a mutual admiration of being a good cricketer between the two.
Fitness
Ranatunga's fitness level was a doubt back then since he always took a runner in the long innings. Though he had an issue with his ankle, the opposing teams always questioned and criticized Ranathunga's weight. They had an opinion as Ranathunga's weight did not suit a healthy sportsman. However, this confusion did not impact Ranathunga's cricket career on a large scale.
Ranatunga's Attempt at Defending Muttiah Muralitharan.
Ranathunga was popular as a great captain who always protected his team on every occasion. This quality of him became a highlight when Muralitharan was suspected of throwing in an ODI against England. Tensions arose between the then umpire Ross Emerson and Ranathunga which led to a serious situation. This incident however made the international audience look down upon Sri Lanka.
Arjuna Ranathunga as a Powerful Political Figure
As you might already know, Arjuna Ranathunga was born in a family with a political background. Thus, after his retirement as a cricketer, he chose to be an impactful politician with the aim to contribute to the well-being of Sri Lanka. Here is a glimpse of the journey of Ranathunga's political career.
Ranathunga was active in the field of politics from 2001, and he represented the Sri Lanka Freedom Party.
The general public in Sri Lanka appreciated Ranathunga as a wonderful leader, who loved the community. Therefore, he began his political career officially in 2005.
As a result, in his first elections, he won and became the Deputy Minister of Industry, Tourism, and Investment Promotion.
In 2010, he left the SLFP and became the Deputy leader of the Democratic Party.
In 2015, he became the Minister of Highways, Ports, and Shipping under the presidency of Maithripala Sirisena.
The Bottom Line
Arjuna Ranathunga is still popular and well-recognized among young and old people because of his contribution as a great team player in Cricket history. Besides, he still keeps guiding the present generation of cricketers, by commenting and giving opinions about the present context.
However, his journey in cricket is so exciting just to read. So many generations love and admire him. There are so many young boys as the followers of Ranathunga. His immense personality as an individual is the reason why he still inspires the young cricketers in Sri Lanka.
Both local and international fans called him 'Captain Cool' because they loved the way he led the team during his captaincy and brought the glory back home in 1996. All these factors prove the statement that no one but Arjuna Ranathunga is the idol who lifted the weaknesses, maintained the team strongly, and established a great future for Sri Lanka's cricket in the global arena for the coming generations. So, he would be an eminent personality who would always live in the hearts of Sri Lankans. Conclusively, let us wish him all the best in all his future endeavors, and good health!